Wednesday
Community Articles
Contemplative Social Engagement
Exploring roles that the Shambhala community can play in transforming society through these challenging times
by Kelsey Blackwell and David Kahane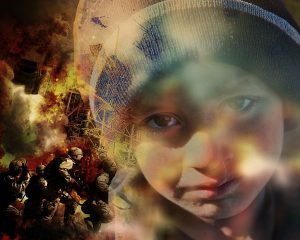 We live in a time of social, political and environmental turbulence: political division, natural disasters, economic polarization, climate change, refugee flows, hatred and intolerance toward foreigners, people of color, Muslims, LGBTQ, and indigenous people. Many of us are asking: "What can I do?" "What does contemplative resistance look like?" "What warriorship is needed?"
This desire to be of service may be intertwined with feelings of fear, hopelessness, and despair. There may be doubt in basic goodness and the basic goodness of society.  Is the Shambhala vision of Enlightened Society truly possible? What is our role as a sangha in helping to address the very real challenges before us? 
The issues threatening the possibility of a peaceful society were created by society.  Just as they were formed by many bodies over time, their undoing will require the attention and concerted efforts of many bodies over time. Working alone and holding this pain without support is dangerous to health and wellbeing. We must be in community.
Shambhala's First Social Engagement Think Tank 
On October 12, a group of thirty-five Shambhalians will convene at Sky Lake Lodge in New York for Shambhala's first Social Engagement Think Tank. We will explore the role that the Shambhala community can play in social engagement and transformation in these challenging times.
Some of the questions we're asking are:
What do we have to offer from the Shambhala teachings and can it be articulated into a set of principles guiding contemplative social engagement?
What would Shambhala methods for social engagement look like, and how can we address patterns of injustice both within and beyond Shambhala?
How can we as Shambhalians show up in practical ways for the vulnerable in our local communities, regionally, and in planetary terms?
How can the Shambhala vision for social transformation seek to address the injustice and pain that surrounds us, and also develop alternatives for creating a sane and loving society?
Participants with a richness of life, activist, and professional experiences will help us move to the next steps in developing clarity with these questions. It has been a priority to include a diversity of contributors in terms of race, ethnicity, gender identity, region, nationality, and sexual orientation.
We recognize that it's not just what we think that should shape how we move forward, but also what we feel in the moment. Though we're calling it a "think tank," we honor the wisdom of our bodies and hearts, which must also enter this conversation.
This Social Engagement Think Tank is the first step toward building a network of Shambhalians to share experiences and experiments in social engagement. It is being organized in conjunction with the new Shambhala Office of Social Engagement.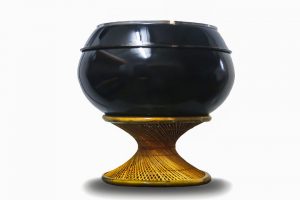 Help Support Inclusivity 
It is our desire to make this gathering financially accessible to all invited. We'd like to express appreciation to the Sakyong Foundation which has allowed us to offer room and board at Sky Lake Lodge to participants at no cost.
Because attendees are coming from across North America—Canada, the United States and Mexico—as well as representatives from Europe and Latin America, it is our aspiration to subsidize travel expenses for those who may benefit from such support. We've created a Travel Fund on the Offering Bowl, and the proceeds will be distributed to participants who have expressed need.
To contribute, visit the Think Tank Travel Fund on the Offering Bowl.
We are confident that now is the time for this work. These wounds can be healed and alternatives constructed only through our collective effort to feel and grapple toward solutions. Thank you for your support in this effort.
It is our intention that this gathering be the first of many: please stay tuned for reports from the gathering and for opportunities to get involved.
---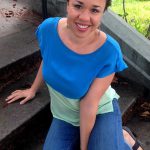 Kelsey Blackwell is a writer, embodiment facilitator and the Director of Social Engagement at the Berkeley Shambhala Center.  Her writing has appeared in Cooking Light, Southern Living, Delicious Living and The Arrow: A Journal of Wakeful Society. As a meditation guide and discussion leader, Kelsey offers experiential activities incorporating mindfulness and "bodyfulness" to experience our inherent human worthiness. She currently practices and teaches InterPlay, body-wise play for all humans incorporating movement, storytelling and song to unlock the wisdom of the body. On her blog, TheMarvelousCrumb.com, Kelsey writes transparently about race, identity, belonging, dating, and curly hair.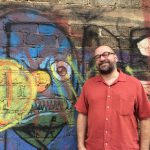 David Kahane is a Shastri (senior teacher) in Shambhala, and was Director of the Edmonton Shambhala Centre, in northwest Canada, for the last few years. He is a Professor of Political Theory at the University of Alberta specializing in democracy, citizen involvement, and systems change. From 2010-2015 he led Alberta Climate Dialogue, an international project that convened citizens to deliberate on climate change and influence climate policy. He enjoys communing with his young warrior son Solomon and with his permaculture food forest. For more see davidkahane.ca and albertaclimatedialogue.ca.
Post Tags:
social action
,
social engagement
,
social justice
,
social networking
,
social transformation