Sunday
Featured Stories
Queer Pride Meditation Group
On September 16th, the Shambhala Meditation Center (Eagle Rock) will launch a new program: "Food, Conversation and Meditation" for members of the LGBTQI community
by Eugene Castillo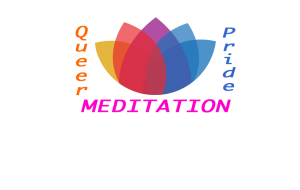 "We can use our interconnectedness to cultivate human dignity – the bedrock of all diversity." (Sakyong Mipham Rinpoche, The Shambhala Principle)
The first time I walked into our center in Eagle Rock, California, I wasn't thinking about my queer identity. I was in physical pain and needed formal meditation instruction to cope after two failed spinal surgeries. After spending nearly a full year bedridden, I had outgrown the guided meditation recordings I was listening to. They just kept talking and talking. (Shut up, already!) I was a little more ambulatory. I found that the Shambhala center was just fifteen minutes from my house. A kind and gentle dog,"Ellie," welcomed me in the parking lot. A senior teacher gave me the basic instruction of sitting meditation. It was difficult and painful to sit. I kept coming back.
Months later, while practicing on the first day of my first Shambhala Training weekend, a voice echoed in the back of my mind. It haunted me. It was this thing I had grown up with and had been socialized around, and yes, even had beat into me by probably well-meaning people. The "thing" in my head that haunted me was the phrase "intrinsically disordered." To this day, the phrase still shakes me to my very core and my eyes well up with tears just writing those words. How can two words cause so much pain? Those words are both inconsistent and profoundly dissonant with the Shambhala teachings on basic goodness, two very different words. The good news is that the deep, deep sadness, ache, and profound loss those harmful words summoned in me is greatly diminished. 80 percent. Well, maybe 70. So, of course, I was aghast and dumbfounded when the director for the weekend introduced this fundamental notion that is key to how we uncover enlightened society and is at the core of our teachings. I became a member shortly after that weekend.
Who am I?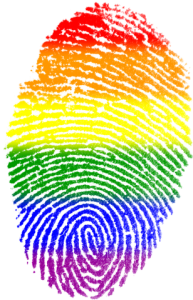 Let me back up a bit – rewind a little. I don't make being gay a huge conversation piece when I meet people. True, some people have the "radar" and some don't, but decades of conditioning have taught me to proceed with caution, whether I know I am doing it or not. Heavy "self-editing" was how I survived as a child. I was a guarded and shy child growing up. I was always referred to as "sensitive," probably because in the 1970s people didn't want to assume the worst: the worst being that those taunting, hate-filled words like "sissy," "homo," "faggot," and "fairy"–words that hurt so deeply–might possibly be true. The rest of the children just laughed. I didn't understand what was funny. Children can say the meanest things. So can adults, by the way. So can I, for that matter. So can members of the Shambhala community, whether they're aware of it or not. We don't know what we don't know.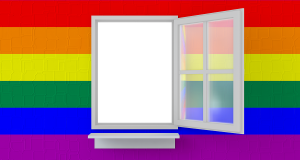 Elders in my family clan from my ancestral homeland would relentlessly pose the question: "When are you going to get married?" It was a cultural tradition. It's how people showed that they cared about my future and well-being. I found it rather misogynistic. It was as if to say having a wife would solve all the problems of my home life. NOT! Oppression breeds oppression, no? By the time I was regularly visiting my ancestral elders in the Philippines as an adult, I was sensitive to the disappointment I must have been to them. Born in the 60s in Hollywood, CA, I couldn't speak a word of Pilipino! Zilch. None. Zippo. Unless you count the various food delicacies I liked. It was considered anathema. So when THE QUESTION would come up again and again, I found a "work-around," and would triumphantly respond (in an American twang) with an ancient Tagalog saying: "Ang manga pg hinug na babasak." (Translation: the mango, when it is ripe, will fall to the ground.) I might have dodged the bullet, but I had also effectively slammed the door of my own closet shut again, and pushed back gay liberation at least twenty years.
For those who do not identify, or who are not familiar with the general perspectives of LGBTQI individuals, here's an experiment: Imagine, for a moment, living decade after decade not knowing whether it's OK to speak freely, or if you should self-edit. Add to that the samsaric agonies of losing friends, hiding boyfriends/girlfriends, job insecurity, having to say the "right thing," and having family members never speak to you again, or having them look at you with discomfort when they had heard a rumor you might be straight. Right?
Here's another one: you and I are friends getting to know one another. I begin every comment in our conversation with the snippet: "I'm not straight, but ( fill in the blank with a non-sequitur here). Weird? Correct. But that's how it is.
---
For more information about Los Angeles' Queer Pride Meditation, visit the website: https://la.shambhala.org/queer-pride-meditation-group/
Eugene Castillo is a gay man and a member of the Los Angelels Shambhala community. He is a classical musician and a member of the Diversity Working Group.
---
Editor's note: this is the first of a three-part series, and you can read the next two parts at https://shambhalatimes.org/2017/08/29/celebrating-pride/ and https://shambhalatimes.org/2017/08/31/queer-pride-at-s…hala-los-angeles/ ‎
Post Tags:
and
,
Gay Buddhist Sangha
,
LGBT
,
lgbtq
,
social action
,
social engagement
,
social justice
,
social transformation