Sunday
Arts and Poetry, Featured Stories
Before and After: Portraits from Dathun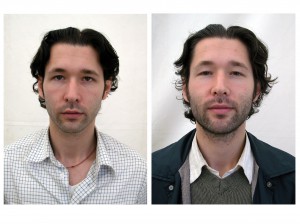 by Peter Seidler
This series of photos, titled "Before and After," comes from a larger project called "Contemplatives," a visual exploration of the physiological qualities of meditation practice. I set up the "Before and After" project to explore the observable effects on practitioners after long periods of intense meditation practice. The question is: what are the observable changes after a period of intense practice?
Each participant in the project was asked to simply sit for a portrait on first day of a dathun, a month-long meditation retreat. I photographed them against a consistent background. Prior to the photograph, I asked each person to consider what they were looking for in the practice period ahead. This was on day number one. Then, at the end of the program, after approximately thirty days of retreat, I asked each participant in the project to sit in front of the same background and asked each to consider what the experience of mediation retreat had been for them. The result is the series of photos. It's clear from results that the person in every one of the portraits has undergone an important transformative experience. I leave it to the viewer to draw their own conclusion.
---
Editor's Note: We are currently on hiatus from publishing new articles; in the meantime, please enjoy this classic item reprinted from our back issues.
---
Click on any image to enlarge or view as a slideshow: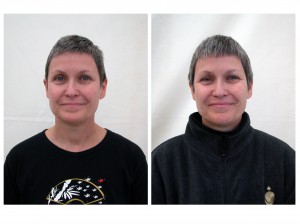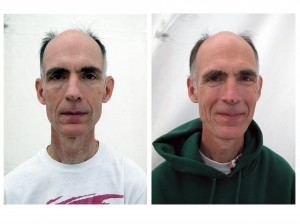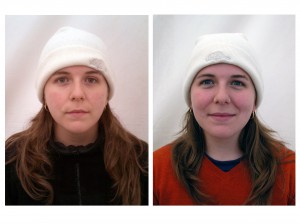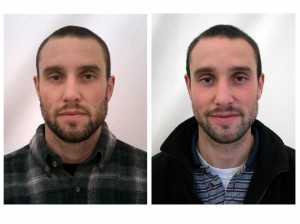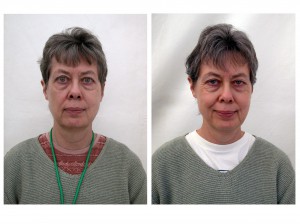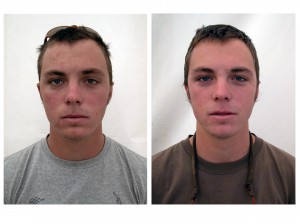 "Before and After" was one series in the larger project. Another was a series of photo realist paintings that explored the "moment" of meditation itself.
Here are two photos of the photo shoot for that project: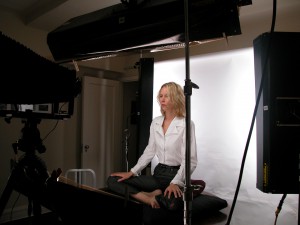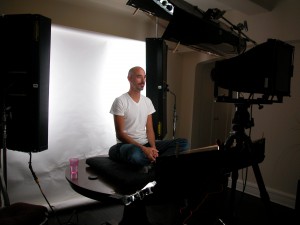 Read more on the Shambhala Times about Dathun: Experiencing Retreat.
Join online talks about the dathun experience at Shambhala Online.
________________________________________
Peter Seidler is an artist and change agent in an exceptionally wide range of environments. He currently organizes and coaches global creative teams and coaches individual clients to help them become stronger, more alive human beings. A student of Buddhism for more than twenty years, Peter has taught meditation since 2005. He brings insights arising from practice to his coaching clients, helping them recognize their own intrinsic brilliance. The qualities he constantly seeks to cultivate in himself, and to share with his clients, include creativity; transcendent wisdom, that which goes beyond our everyday experience; perseverance; love of learning; and appreciation of beauty. Peter's art is included in public and private collections. He currently resides in Thailand with his wife Chananya, and their son, Orion.
Post Tags:
dathün