Monday
Community Articles, Featured Columns, Old News = Good News
The "Old News Is Good News" Feature
This article announces the new column "Old News is Good News!" You can read the first installment here. 
Perhaps we can evoke our history to support our present through a new Shambhala Times feature titled "Old News Is Good News."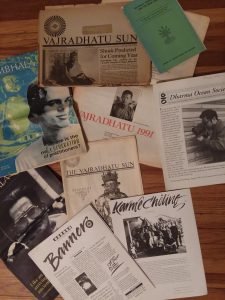 Since 2010, I have been hauling three sake boxes around with me in life as I move on from one home to another. They hold a vast archive of Shambhala community news in many print iterations since the early 1980s. When I lived in New York City, the center was cleaning out its closet and begged me to take them since I was, at the time, editor-in-chief of the Shambhala Times. I've been lugging them around ever since.
I realized this would be a great time to go through them with the intention to offer a review of the spirit of Shambhala community news through the decades. Our news legacy is strong and the Times continues to build on it, so I am inspired to offer a cheerful nod to the past.
Once a month, I will randomly select an article from this vast archive of past community publications. The article will have a photograph of the original printing and the transcribed text. It will feature the original headline, the name of the publication, and the date. But I will add no commentary whatsoever.
Our history may be embarrassing, bittersweet, shameful, nostalgic, tender, or hilarious. Whatever arises will arise, there will be no picking and choosing.
If you have old news you want to feature, email Jennifer Holder at [email protected]. I would also love to receive donations from your collections of the Dot: Nothing Happens and We Report It era. My collection of those is notably small.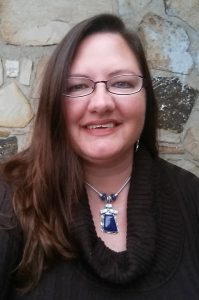 Jennifer Holder was a founding editor of the Shambhala Times and served as editor-in-chief, reporter, and event blogger until 2012. She received a writing degree from Naropa University and immediately launched a whole-hearted, all-in career in book publishing. After editorial stints in Boulder, Vancouver, London, Dallas, and Manhattan, she founded Full Bloom Publications and writes, edits, advises, coaches, and publishes galore (averaging 28 book projects a year). Jennifer lives in Fulton, Missouri with furry sangha members who purr during meditation and sometimes eat shrine offerings.
Post Tags:
Old News Is Good News
,
publications
,
Shambhala history