Monday
Community Articles, covid-19
Letter from the Druk Sakyong Wangmo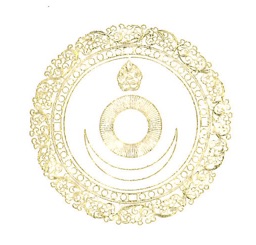 Office of the Druk Sakyong Wangmo
Dearest Community Members,
During this unprecedented time of difficulty, I have been thinking about all of you and wanted to reach out. I know that we are all struggling, in many different ways. Within my own family, I see that everyone has a role to play, and I know this is true for each of us.
Even though we can't actually be with one another right now, we can still feel the precious sense of community that we share. I hope this will give us strength at a time when we may be isolated. We can see ourselves as part of a very large extended family that needs to take care of one another.
We have had many obstacles within the Shambhala community in the last two years, and now we have this enormous challenge, which we share with everyone in the world. I know that our city and land centers are struggling and that we face great and grave individual challenges. I send heartfelt wishes to all in working with these difficult situations.
Please stay safe. I hope that you will also remain cheerful in the face of this great adversity. The Vidyadhara always said that he thought that "cheerful" was a much better word than "happy" to describe a positive state of mind. More than ever, that makes sense to me.
Saturday, April 4th, is the 33rd anniversary of Trungpa Rinpoche's Parinirvana. So I wish you a cheerful Parinirvana and send my heartfelt love to all of you.
Yours in the genuine heart of sadness,
Lady Diana J. Mukpo
The Druk Sakyong Wangmo
Post Tags:
care
,
community
,
covid-19
,
diana
,
druk sakyong wangmo
,
mukpo