Tuesday
Shambhala News Service
Shambhala Global Services…Needs YOU (or someone you know)
by Melanie Klein
In my new position as Director of Operations for Shambhala Global Services (SGS), I'm learning a lot about SGS and finding that many Shambhalians don't know who we are or what we do. I'm also looking to fill a critical open position and so, for both reasons, I'm reaching out to all of you.
Basically, what most of us call "Shambhala International" is really Shambhala Global Services. SGS is Shambhala's executive body, providing the organization's database/website, Practice and Education, communications, translation and financial services. SGS also includes Shambhala Online, Community Care and Conduct, Kalapa Publications, The Shambhala Times, and liaisons to the Dorje Kasung and Shambhala Europe. Shambhala is a registered non-profit in multiple countries and the Shambhala Board is its governing body. My primary responsibility as Director of Operations is to provide SGS Staff with the resources they need to be responsive, caring and effective in their work with our community members and leaders.
In addition to providing functional support to land and city centres and groups, SGS staff advises the Board in its work to lead Shambhala forward. Obviously this is a critical time for Shambhala, beyond the pandemic and its impact on our collective health and financial strength, to discern what common ground we have – amid tremendously diverse perspectives – and to protect what is most essential in presenting the Shambhala teachings for this and future generations.
Right now, in support of this work, we are seeking a Director of Governance and Leadership.
Shambhala's centres and groups are the heartbeat of Shambhala – they're where our community gathers to practice, study, argue, create and celebrate. If ever there was a time to deeply listen to one another and find wholesome ways to grow, that time is now. The Director of Governance and Leadership's primary duties are to listen and respond to local leaders, connect leaders with each other for support and insight, and help develop approaches for good governance and community involvement in a time of change. The Director will also work closely with Community Care and Conduct and the Dorje Kasung as they protect and uplift community life, and with the relevant process teams. In other words, the Director is responsible for promoting functional, transparent, and supportive governance so that a broadening membership can engage the Shambhala teachings and its lineage, and build good society together. 
 If this sounds like interesting work to you or someone you know, please read the job description here and find out more about the skills and qualifications we're looking for and how to apply. This is a full-time position with competitive non-profit salary and benefits, reporting to the Director of Operations. The application deadline is August 22, 2020.
I'm grateful to be part of Shambhala Global Services and to have the opportunity to serve the Shambhala mandala and all of our brave and generous warriors. Please get the word out about the open position. Please be in touch!
---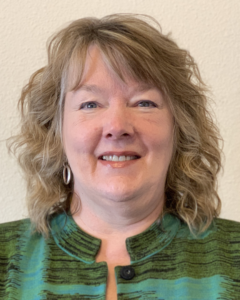 Melanie Klein has been a student of Shambhala since 1995. Alongside a lengthy career as a business development executive with the Boeing Company, Melanie was co-director of the Shambhala Meditation Center of Los Angeles a decade ago. For the past five years, until her appointment as SGS Director of Operations, Melanie was the Boulder Shambhala Center's Director. She holds a Master of Divinity from Naropa University and is an ordained Shambhala chaplain. Melanie lives in Lafayette Colorado, carefully tends her flower garden, and can't wait to get back to hosting big dinner parties.
Post Tags:
governance
,
hiring
,
leadership
,
shambhala
,
shambhala global services
,
shambhala staff