Thursday
book reviews, Community Articles
Touching the Earth Collective – January 2022 Newsletter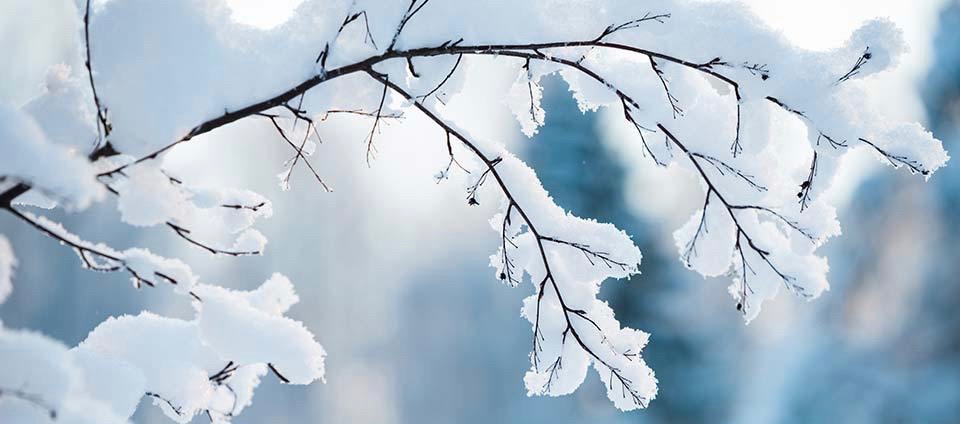 Books at the Winter Bedside
By Irene Woodard 
There is little time to finish reading books. I always have five or six of them around to catch a chapter, some words to inspire.
And I don't always remember where I had first heard of a book. But the Mid-Hudson Library system of which Rosendale is a part, allows me to go online any hour of the day or night and put a book on hold, even books not published yet. And because this is all free, I am very generous with myself and order whatever my mind desires. My latest discovery is a book on handmade puppets by Paul Klee, (recycling) called Hand Puppets. I plan to make a puppet this year.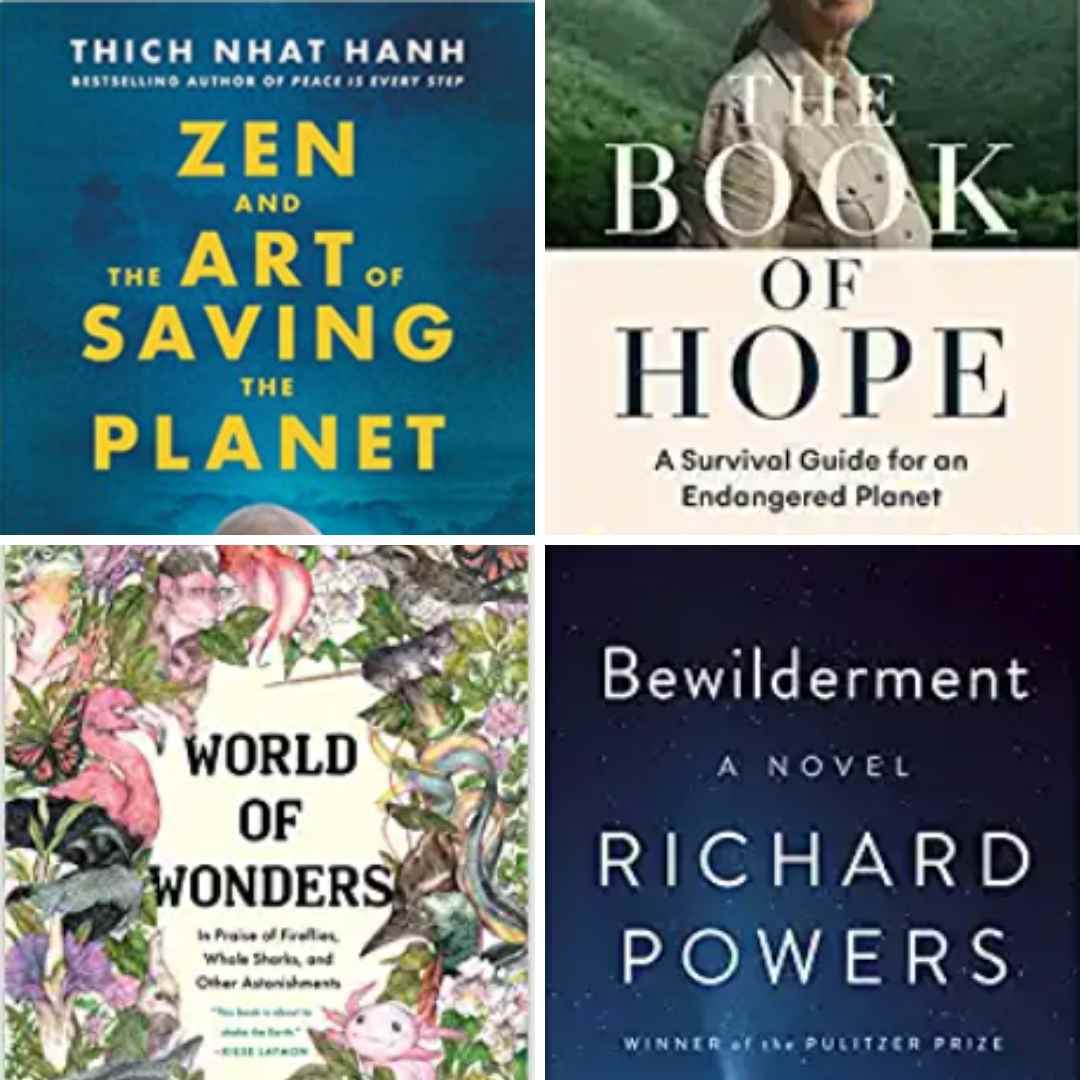 Then there is The Book of Hope, A Survival Guide for Trying Times, by Jane Goodall and Douglas Abrams. They divide the book into three sections, 1. What is Hope? 2. Jane's 4 reasons for hope; which are, The Amazing Human Intellect, The Resilience of Nature, The Power of Young People, and The Indomitable Human Spirit. And 3. Becoming a Messenger of Hope.
She writes well, and I can pick and choose what chapters I am curious about.
Zen and the Art of Saving the Planet, by Thich Nhat Hanh and Sister True Dedication. I waited a long time for this one–lots of readers ahead of me. And I have had trouble getting into it, despite the familiar title. Blaming it on the fonts used… This one is the most "Buddhist" of all in the group and so I am going to push a bit more, and see what happens. His books are generally pithy and wise. I will report on the outcome of applying more discipline and see what gets revealed.
Bewilderment, a novel by Richard Powers. No, I haven't read his previous novel The Overstory, but heard good things about this one, and since it is only 278 pages, there is a good chance it will be read. He name-drops lots of plants I have seen, so I easily fall into the forest with the writer and his nine-year-old son, as they are camping. I have been drawn in. And a novel is so juicy, as I am often knee-deep in non-fiction. I like the change.
World of Wonders is just that. The subtitle: In Praise of Fireflies, Whale Sharks, and other Astonishments, by Aimee Nezhukumatathil. I love these essays, and the illustrations are realistic without being photographic. This woman investigates her life, through her engagement with the natural world. And it was recommended by a father, teacher, piano player, and that's not all. He said he is giving it as a gift to numerous friends and family for the holidays. This one is a keeper.
So that is what is on this Earth protector's bedside. And you?
Dream well,
Love
Irene
---
Shambhala Touching the Earth Collective
— Elemental Expression —
Every month, we offer a space for one of the Collective's members or friends
to share their work, art, or passion…
Marjolaine Robert
–Artist Statement–
In 2018, I had the opportunity to return to the Jardin des Tuileries, which I hadn't seen in several years. There, everything is perfectly arranged and, at the same time, all of nature's elements sparkle, right in the middle of the city.
I took this picture because of the beauty and harmony it captured–the gentle pigeon, the reddish and lively tree bark, and the beauty of a mythological sculpture: Pomona.
Everything to make me dream. And dreaming… I love!
My heart opens. I look and I look again. I linger and let myself be invaded by this presence. One could say that it is the shape, the color, the atmosphere of the moment that makes me discover this image. It is the wonder!
I use inks and watercolors to avoid falling into the details of copying. The inks flow, disperse and you just have to watch them and stop their course when the stains invite you to.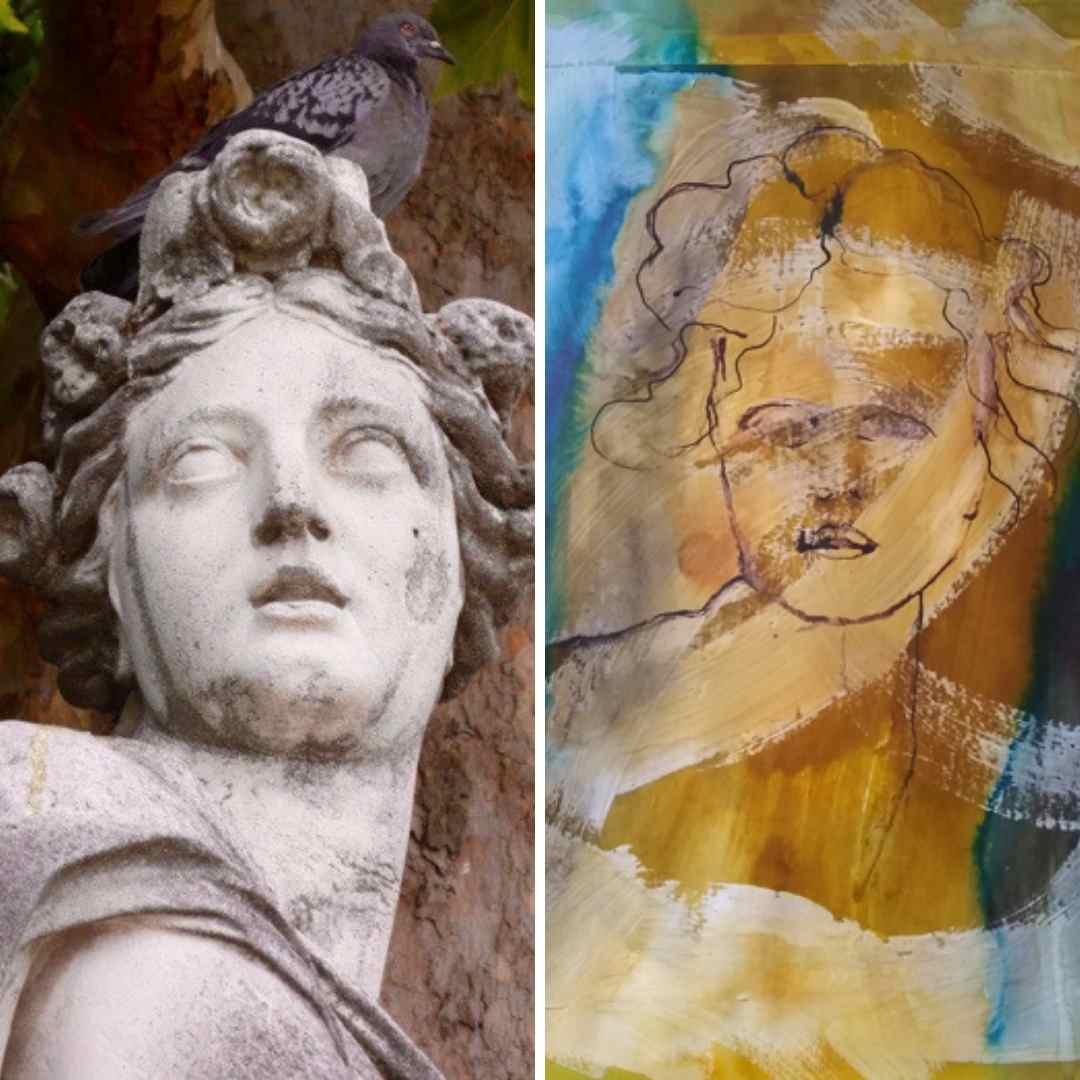 I made a first painting. I let the textures of the bark, stone, and space paint for me. It all happens very quickly.  Simplicity, spontaneity guided me to continue with the same original image: Pomona.
"Pomona the Second" no longer bore any resemblance to the first one. I was surprised to find that I had absolutely no influence on it and that the tree had become a bird!  I had ventured as usual into the land of conceptual oblivion. Everything was new and fresh every moment. I was feeding and being fed!
At that moment, I understood that an image is infinite, if I don't copy it!  
What a beautiful discovery! An exciting discovery, allowing me to be myself while being captivated by the appearance of these forms, these colors that do not belong to me, that arise by themselves and that bring out emotions…
It is the principle of attention to our perceptions: "The happiest moments are the moments when we do not observe ourselves".  This is what happens to the artist or to any person who remains open to something other than herself.
The process of discovery continues and still, after the fifteenth creation, I marvel at the infinity! Without an overly critical witness… I feel wonderful!
Marjolaine Robert
Montréal, Québec
www.marjolainerobert.com
---
A Letter from Greenfaith
By Irene Woodard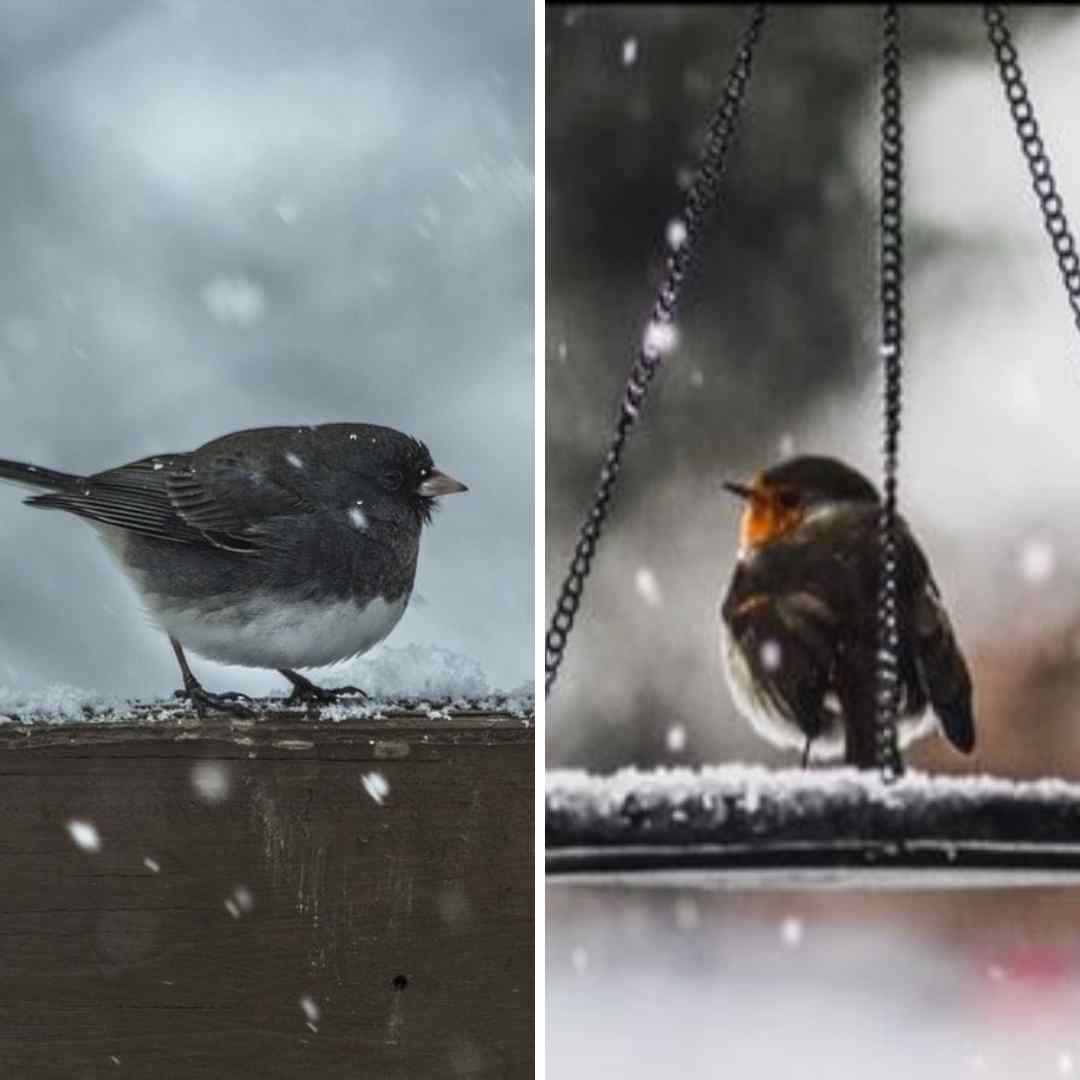 The little gray birds are busy at my bird feeder, and the squirrels are breaking seeds just below it. It is sparkly and cold and storage is going on in preparation for the winter in the Northern Hemisphere. We, as humans, also add the voice of possibility for a new year. Resolutions, fresh starts, daring leaps…  One of the questions I hear most is what can I do about climate change? Systemic change is necessary, indeed. And yet, so much more is needed, as well.   I am about to hibernate myself, and so instead of writing a long article, I am slowing down,copying the letter below, as it is from my "hometown" organization, ( I am the Vice-Chair of the Board of GreenFaith) and this letter is from my German colleague, Caroline, who is leading this initiative, Living the Change. I am personally signing up and making a low-carbon resolution… Please read her letter, check out the links, watch the video included, and consider doing it too. Resolving to act, for yourself and for the earth.   We all can start something new in January. And along with GreenFaith's organizing continue into the year collectively , making changes, as a society. May we all be of benefit. Onwards into January!
---
Dear colleagues, brothers and sisters in faith.

During this special time of the year, we look back with gratitude for our multi-faith collaboration for climate justice in 2021. Many of us need a well-deserved break. Christmas and the New Year are around the corner… We spend time with family and loved ones. Often, this is also a time for personal reflection, spiritual grounding and thinking about the next steps.
As 2022 approaches, let's start the New Year by personally committing to more climate justice! This January, we invite you to join in
"Time for Living the Change"
, a season to make your New Year's low-carbon resolution and live it out for a month. 
Join in Time for Living the Change!
We choose climate-friendly living because we reject the desecration of people and planet and embrace joyful lives of simplicity and solidarity. 
Such choices send a clear message. Rooted in gratitude for life and for Earth itself, our spiritual paths guide us to care for creation or nature, 
live simply, avoid waste, and love our neighbors, especially the most vulnerable.
Individual behavior change alone can't save the Earth. Massive corporations, unwilling governments, and greedy financial institutions stand in the way of climate justice. 
But aligning our lives with what we believe is central to our faiths, and principled personal commitment is vital to every social movement.
That's why we invite you to start living the change!
A personal invitation to you: 
https://vimeo.com/658882448 
Information in 4 languages are attached to this email. The website is also available in 4 languages, including spiritual texts, resources for download, social media memes etc.
Many blessings,
Caroline and the Living the Change Team
—
Caroline Bader
Coordinator GreenFaith in Germany and Living the Change
---
Did you know you can become a Sustaining Member of the Collective
by contributing $9/month — $108/year?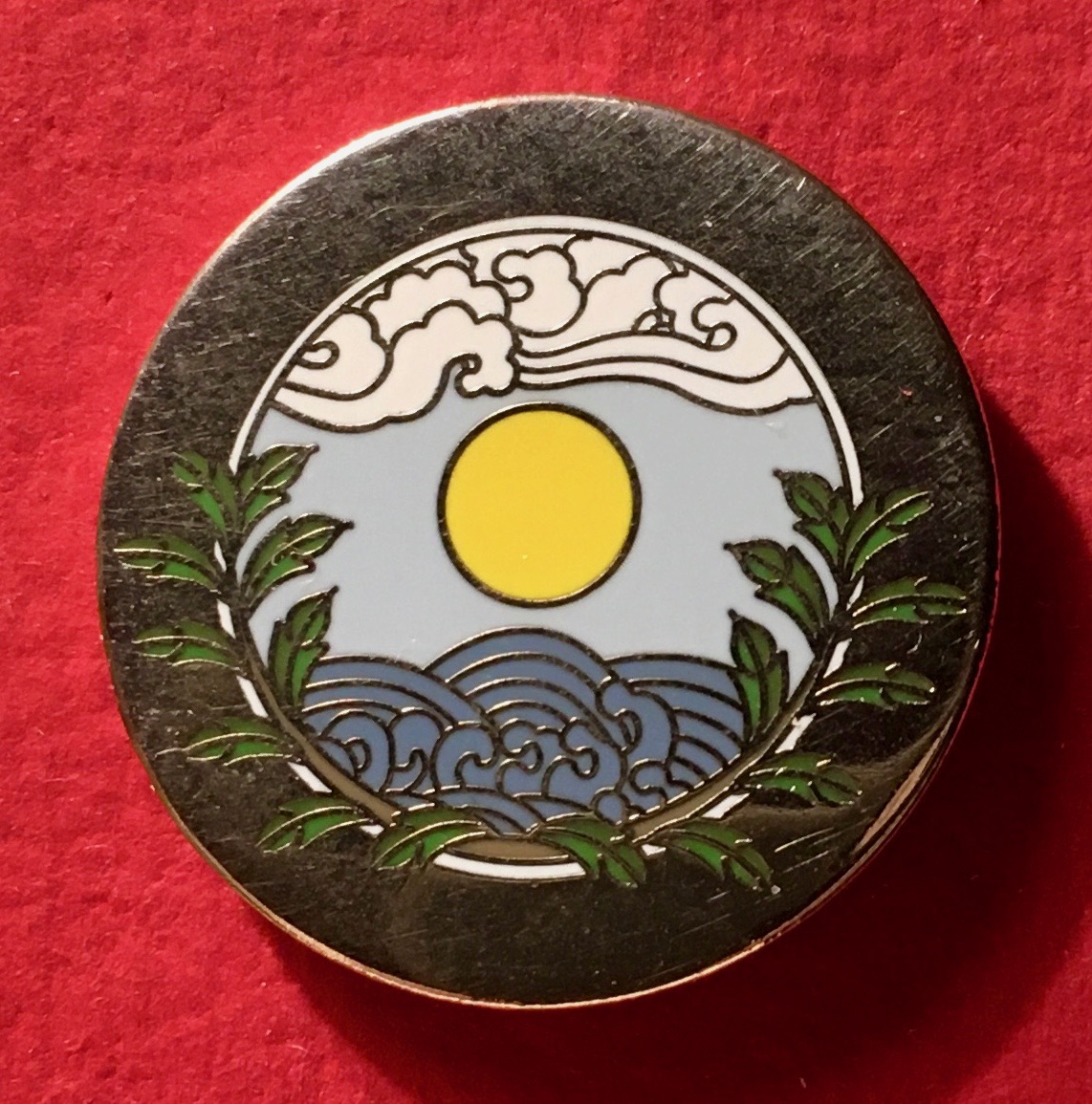 Becoming a Sustaining Member of the Collective is one way
to express your support and protect the earth.
Your monthly gift of $9 will help sustain our work
and allow us to continue into the future.
All Sustaining Members will receive the Touching the Earth pin,
with the elements of earth, fire, air and water, as an expression of our thanks…
And it helps spread the word!
Click here to contribute in US $!
 /
Or here in Canadian $ 
Sustaining Members receive donation tax receipts from Shambhala.
Post Tags: