Thursday
Community Articles
Sharing Our Gardens
By Mimi Valiulis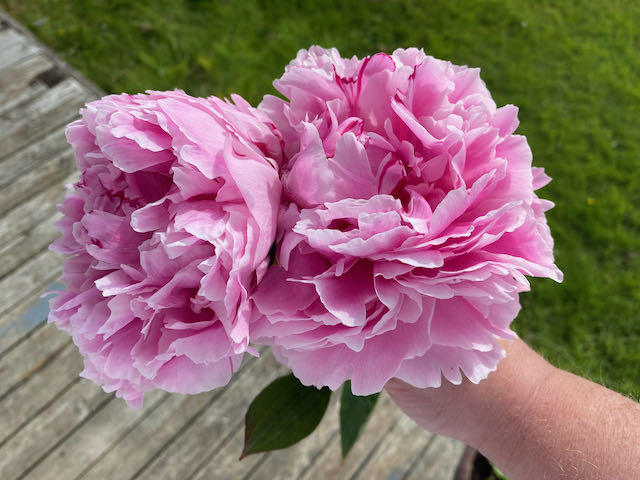 Although I garden, I don't consider myself a gardener. I plant tomatoes and herbs, and sometimes lettuces, beans, and zucchini. I planted radishes once, and the leaves grew lush and abundant. Sadly, there were no radishes when I went to harvest. 
We keep most of our land wild to help nurture the diversity of the bees and other insects, which make great meals for the birds and bats. The growth reveals delicate flowers such as cowslips and daisies and rare orchids. It also gives rise to thistles, and nettles that grow as high as my waist. 
While I do not know much about gardening, getting my hands covered in dirt, watching fat bumblebees go from flower to flower, even despairing that the weeds are winning, connects me with what is. I am fully present to the cawing of crows, the wind playing in the branches of trees, the light rain soothing the sting of nettles on my arm, the scent of my loved lilac bush. 
This fullness of just being is free from the relative catastrophes that keep happening. It is free from war, from politics, from financial insecurity, and the specter of climate collapse.  It is one way to connect with absolute reality.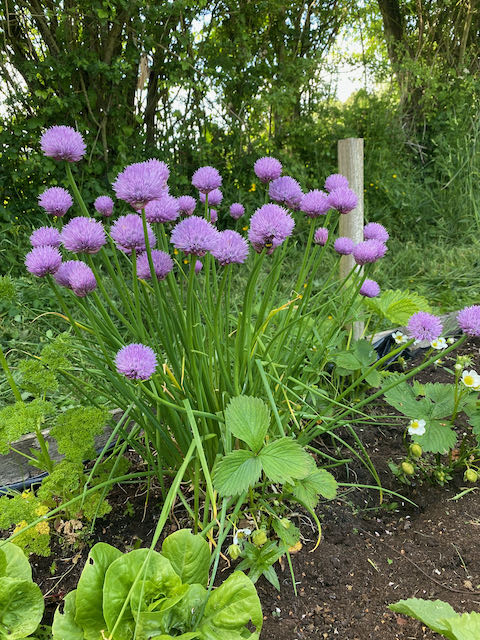 We need to find a source of lungta, of inspiration, to keep us going. We find this in our households, and we find this in our gardens, even if our garden is a plant on the window sill. 
When we started talking about a gardening program at Shambhala Online, we came up with many ideas of how we could accomplish this, and what forms it might take. It became clear that we needed to do more than just offer recorded talks by experts, although we do have those. We wanted to develop a community of gardeners, and that would co-create this initiative together. 
This lead to the idea of the Shambhala Garden Share. The program has guidance through videos with Master Gardener Jan Enthoven, as well as live Zoom gatherings. The rest will be up to us. How will we connect to the sacredness of nature?
The Shambhala Garden Share will come alive with your creative offerings. It is meant as a playground for mindful gardeners in all growing zones and hemispheres. Several times a year we will ask for your input to make a seasonal gardening episode, including videos, photos, stories, tutorials, audio recordings, write-ups, poems, drawings or other media. You will be able to interact with other dharma gardeners via the online discussion forum, and if you are inspired to offer a presentation or facilitate a discussion with others, we would be delighted to host that for you on Zoom.
While drinking, while talking, while writing, while watering our garden, it's always possible to practice living in the here and the now.
— Thich Nhat Hahn
You can learn more about joining the Shambhala Online gardening community here. We look forward to seeing what you grow this season!
*****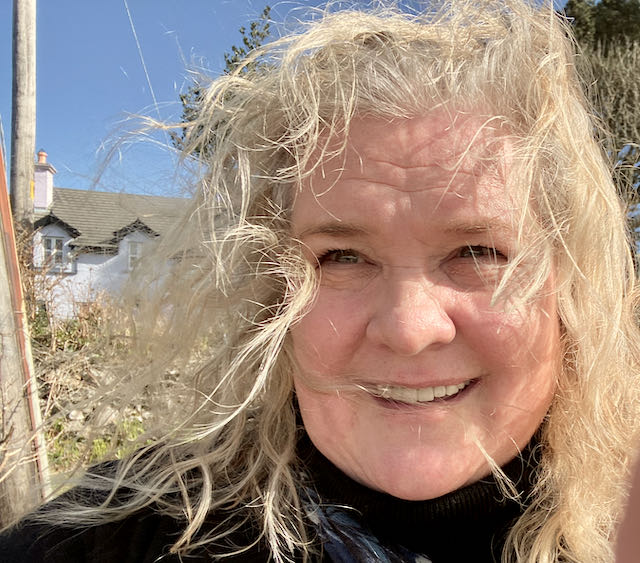 About Mimi Valiulis
Mimi is the Director of Shambhala Online. She has been practicing with Shambhala since 2002, is a student of Sakyong Mipham Rinpoche, and a Scorpion Seal Practitioner. Mimi is a graduate of Sarah Lawrence College, with an MA in English Literature from Georgetown University, and an MFA in fiction writing from Sarah Lawrence.  She worked as a writer in many capacities until taking on the role of Dean of Online Studies for Shambhala Online. Mimi served as Shastri for Dublin, Ireland from 2012 to 2015, and now supports Shambhala as a chöpön and teacher. She is a Journey Method practitioner, working with people experiencing trauma and suffering from past abuse. Usually domiciled in County Kildare, Ireland, Mimi and her husband Philip are living in and working as directors of Sky Lake Lodge in Rosendale, New York with their dog Dorje.
Post Tags:
csa
,
dharma
,
garden share
,
gardening
,
sustainable living