Monday
Community Articles
One Garden at a Time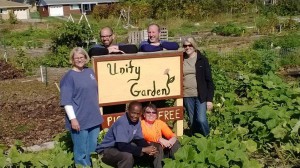 Creating Enlightened Society One Garden at a Time
COLUMN: Kitchen Wisdom
by Lisa Harris, Column Editor
"With the great problems now facing human society, it seems increasingly important to find simple and non-sectarian ways to work with ourselves and to share our understanding with others."
~ Chogyam Trungpa Rinpoche
There are some basic things in life that go a long way. One of them is sharing.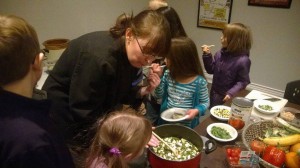 Food is a common denominator in life. Food is also a wonderful place for beginnings. It provides spaces for connection, growth and learning. Much of life happens in kitchens, around the table and in the fields. We learn about other cultures by trying different foods. Food allows us to participate in activities together. Spaces like these are precious, and the wisdom we find there is immeasurable.
It all began in 2008 with one garden, some vacant land, and thoughtful conversations between a local nurse and area homeless residents.
Her idea was to grow food to feed the hungry and create spaces where diverse groups of people could gather.
"As a backyard gardener and a public health nursing instructor, I had the skills to both start a garden and inform the community."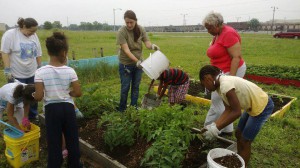 Sara Stewart is the founder of Unity Gardens, a non-profit organization whose mission is to improve community health physically, socially and economically. Her work in nursing, public health and education revealed to her some important needs in the community and provided her with ways to reach out and create solutions.
"What is most unique about the Unity Gardens is an approach based on unconditional sharing."
More than 55 gardens have sprouted around the city of South Bend, Indiana. Churches, the local food bank, community centers, schools, hospitals, a youth center, local businesses, the department of corrections and a housing authority are hosts to garden plots. The sites reflect the wide range of community support and the allied forces that help keep this vision alive.
Everyone is invited to help with planting, weeding and harvesting. Sometimes, businesses send a cadre of employees out for a day of community service to volunteer in a garden.
Anyone is welcome to harvest food for free.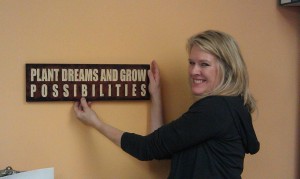 "Unity Gardens' education goals are not to just throw a random class out there about gardening," Sara explains. "We want you to be able to grow your own garden, keep your own bees and raise your own chickens. We want to empower you to grow your own."
Free classes are offered to anyone who is interested in gardening, healthy cooking and preserving, beekeeping and raising chickens.
Sara says that the literature reveals ways that community gardens revitalize communities. They reduce crime, create income opportunities, encourage neighborhood, economic, and community development, reduce family food budgets, stimulate social and cross-cultural interaction, and improve quality of life for residents."
Unity Gardens sets a powerful example by modeling a local sustainable food system, training people with job skills, addressing illness and obesity and providing food security for those in need.
Never underestimate the power of a small patch of earth.
Visit the Unity Gardens website for more information: www.theunitygardens.org
~~
If you are interested in contributing your Kitchen Wisdom, please contact Lisa at: [email protected].
To read other entries in this column, please see: Kitchen Wisdom.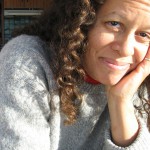 Lisa Harris is a free-range chef, freelance writer, and consultant. She is always on the lookout for seasonal, local foods, and the farmers who provide them in Northern Indiana, where she currently lives, and wherever she travels. You can find more of her experiences and stories in her blog, earthskybelly.wordpress.com and other food related publications. She can be reached at [email protected].
Post Tags:
Creating Enlightened Society
,
gardening
,
Kitchen Wisdom