Friday
Community Articles
Sacred Space
Kitchen Wisdom
by Lisa Harris
Kitchens are interesting places. They are where we begin and end our days. They are often the focal point of the household for eating, socializing, homework, and consolation. We tap into the refrigerator and pantry for our meals, snacks, and hydration. Kitchens provide a way into and out of the house, and they usually have a table that is used for working on school, office or home projects. And, no matter how small the space may be, it is often where everyone ends up hanging out during a gathering. Kitchens host and witness a major part of our lives.

I have always loved kitchens and cooking. I think I was about four years old when I made my first grilled cheese sandwich. Somewhere among my belongings is the recipe, written in the awkward style of a small child. I still find magic in making a grilled cheese sandwich, with all of its smooth and crispy textures, rich cheese flavor, and (at least in the midwest) orange and yellow colors.
This magic has been a part of my kitchen experience ever since. Through the years I have paid more attention to what I am doing, what ingredients I am working with, and who will be the recipient of my labor of love. I don't even question why I spend what must be a third of my life in the kitchen. I just do it. It comes naturally. Like everyone gravitating to the table during celebrations, I just find myself there.
When the prospect of working in the kitchen at Karme Choling arose, I was excited about the opportunity. I had come to a point in my life where food and cooking and feeding people defined me. It had become a large part of my spiritual life, and a strong teacher of the world around me. I realized that I wanted to share some of this magic with others, and give something back to the community that has supported me in my journey of seeing myself and others more clearly.
KCL Kitchen Journal – Early March
The impermanence of food
We prepare it, they eat it
We prepare more…
The KCL kitchen is a rich place. Like other kitchens, it provides everyone with food, something to drink, and a place where you can usually find someone – working or snacking – throughout the day and into the evening. Because of the necessity of having the kitchen open all day, it sometimes is the only place in the center where a program participant can find someone to answer a question. It is also where tears are shed and strong words are exchanged in the heat of the moment. Sometimes it provides a welcome break from the challenges of practice, and sometimes it forces you to practice beyond your perceived capacity.
KCL Kitchen Journal
From a dathun participant:
"I never thought of talking to or saying hi to my food before."
One of my favorite experiences in the KCL kitchen was working with rota. Like many aspects of the space, we were presented with a new set of volunteers almost daily during each program. This gave me, and the cooks, many chances to learn to take our seat as we worked with yet another unknown within our busy days. We often had no idea who was coming into the kitchen, what their experience level was with cooking, or how they could contribute to producing the evening meal. Kitchens are good teachers. You are given living ingredients – human, animal, plant – and are tasked with making do with the endless variables they bring. Freshness, energy, availability, and willingness to provide what is needed are what we rely on for feeding hungry hearts and challenged minds.
KCL Kitchen Journal – August
I just realized – people are so who they are here – no masks or covers. Naked. In all their neurotic glory. Nothing binds us together in the typical sense – sports or other activities – it's just a haven for being real.
The next time you step into a kitchen – at home, at a friend's house, or even at a meditation center – remember to pause at the doorway, take a breath, open your eyes and heart, and see what you might learn from within. There is a whole world that reveals itself through the intimate contact with the life giving forces that feed us and keep us connected.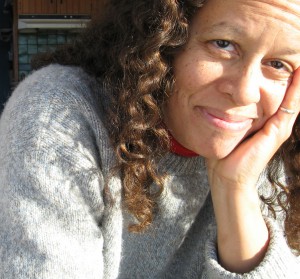 ~~
Lisa Harris is a free-range chef, freelance writer, and consultant. She is always on the lookout for seasonal, local foods, and the farmers who provide them in Northern Indiana, where she currently lives, and wherever she travels. You can find more of her experiences and stories in her blog, earthskybelly.wordpress.com and other food related publications. She can be reached at [email protected].
Post Tags:
cooking
,
Karme Choling
,
Kitchen Wisdom