Wednesday
Community Articles
Local, Healthy Fare at Windhorse Retreat Center
COLUMN: KITCHEN WISDOM
by Lisa Harris, Column Co-Host
Sue Firer is the manager of Windhorse Retreat Center, the only Shambhala land center in the Midwest. She is likely to be in the kitchen cooking up healthy fare for all of the participants during programs and retreats. I recently spoke with her about food, cooking, practice and Shambhala.
Lisa: I know you are into cooking and healthy ingredients. The food you prepared at the program I attended was delicious – and so fresh. I'm curious about your interest in food and where it came from.
Sue: I got interested in cooking from my mom. She used to do everything from scratch. I watched her cook and sometimes I helped her. My love of food initially came from my mom. There were seven of us, and we begged her to take us to fast food restaurants, and she would say, "Oh, I can make it here." I'm really happy in retrospect that she didn't let us go out for fast food.
Lisa: How does good food pertain to your life now, and your practice?
Sue: It limits where you can eat – at least it did in the years of eating food at college when I was a vegetarian. I didn't start cooking until my mother was dying. I quit teaching and moved in with her and then started cooking more. It was out of necessity at the retreat center that I started cooking for more people, where I served about 80% – 90% organic food. After I got more comfortable cooking I used fewer prepared foods, and I realized it was cheaper. It was mainly vegetarian for a while at the retreats, but people started asking for meat and I started to eat meat and really enjoyed it – buying it locally, having grassfed and free range and all that. I appreciate that, too.
"Human happiness is based not just upon individual gratification; the happiness of humans is directly associated with the ability to share." The Shambhala Principle – SMR
Lisa: How do you reflect the Shambhala Principle and enlightened society in what you do with food?
Sue: I did all this stuff before I knew about Shambhala. To me, it's reflected in knowing where your meal is coming from. But out of respect and appreciation for all of the sentient beings – vegetables, the soil, the worms, all that stuff, certainly the elements. To know where it comes from, to have it as local as you can, and support people that are doing really good things and making a living doing things properly without poisoning. And of course keeping your body healthy – body and mind – there's no separation there.
Offering that to other people, too, I love. It always surprises me how many people don't eat organic. It's kind of mind boggling. It's nice at retreats to hear people say, "that's delicious!" Then you also offer them a possibility, even though they think it's too expensive. But it's not more expensive. You offer that to people as well, a way to feel better, and let them know it actually is do-able. I suppose that's wisdom and intelligence, to let someone else see that. Globally, if you buy more locally and without pesticides and all that, it just promotes a more sane and sustainable world.  Also, with the Shambhala Principle – enlightened society begins with you and me – I picture the Seelys, Peter and Bernadette, who have the farm. We have a relationship. And if I buy stuff at the local farmers' markets I see the people who raise the animals.
"The power of ceremony is that through the rituals of our day, we understand who we are. In details such as what food we eat or how we use our time, we are creating self-identity and establishing value systems." The Shambhala Principle – SMR 
Lisa: What about life as a ceremony?
Sue: I feel like when I'm cooking, it's definitely meditative and mindful. You could almost say it's a ceremony. How I do it, and how I pay attention.
Lisa: I would think that programs like the weekthün I attended there have a sense of ceremony because of the daily schedule, and how everyone gets together to eat at a set table in the shrine room.
Sue: It is a ceremony of setting the table, eating together, the kind of householder ceremonies – but with a bunch of strangers that now all of a sudden you're so connected  to, and you're eating meals together, cleaning up together, setting up together. It's pretty cool.
"Good human society comes about through strength in our interchanges with others." The Shambhala Principle – SMR
Lisa: The household is a big view of Kitchen Wisdom: how you are in your household, how you welcome others into it, and the hearth as the center. If you all sit together, set the table, use a certain set of dishes for certain occasions…how you are with others. Playing with others at the dinner table.
Sue: Yeah – in the beginning it may seem like it's not part of the retreat, really. It's not part of the practice. Then they say, holy cow – this is cool. This is part of the whole thing. You see people start pitching in. That's why I sometimes like to not have an assigned rota – because people just jump in.
Lisa: You like to cook for people and at home. Is there something different for you when you cook for retreats, that draws you to that, or is it just another space for you to do that?
Sue: At its core I don't think it's different. I like making people happy, I like people enjoying the food. I like making healthy meals for people, with food that's not tainted. But part of retreat cooking is thinking about everybody and who has allergies, and creating a big menu. It's fun to actually work with it, the restrictions, and how I can make the main meal incorporate those restrictions. And it's still a really delicious meal.
Lisa: What else have you learned from cooking for retreats – for Shambhala and others?
Sue: The energy of the cook goes into the food. People know if you're pissed off or stressed, or if it's just a job. I recently cooked for a retreat in Montana, and many of the participants said, "we can just tell you love us!" It was very cool.
Lisa: Does cooking have any similarity or connection with your Kasung work?
Sue: Right away, meditation in action. Kasung is meditation in action, cooking is, too. I never specifically thought about it, but the whole protection thing, the protector principle. I think cooking very much goes under that. Protecting people's well-being, making sure everybody is ok. Being precise and disciplined, definitely. Having a big picture. Kasung is actually a feminine principle and practice. I think cooking is as well. Protection in terms of mind and body. When you're cooking you need to keep the schedule and you need to keep precise. It really is caretaking and service, which is what Kasung is as well.
For more information:
Windhorse Retreat Center – http://windhorse.shambhala.org
Springdale Farm – http://www.springdalefarmcsa.org
Niman Ranch – http://www.nimanranch.com/Index.aspx
Outpost Natural Foods – http://www.outpost.coop
~~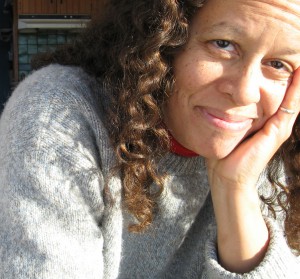 Lisa Harris is a writer, free-range chef, and consultant living in Northern Indiana where she supports Local Food Systems, Sustainability, Healthy Wild Habitats & Ecosystems. Contact her at [email protected], and see what she's up to on her website http://thesavorymuse.com.

Post Tags:
cooking
,
food
,
Kitchen Wisdom
,
Lisa Harris
,
Sue Firer
,
Windhorse Retreat Center