Monday
Community Articles
Kitchen Wisdom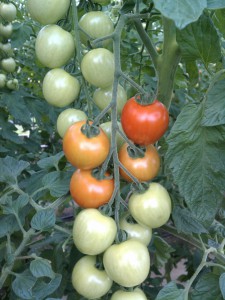 Notes from the Hearth
by Lisa Harris
After finishing a year of teaching at the New England Culinary Institute in Montpelier, Vermont in 2009, I was looking for the next opportunity to follow my heart into another kitchen. That was when Karme Choling invited me to apply for the position of Executive Chef.
I had visited the center a couple of years earlier during their Coming Home celebration. I had heard some good things about the people, the programs, and the land from the Burlington sangha where I had begun my Shambhala meditation practice and programs. I also had the honor of helping in the kitchen while a banquet was being prepared during one of the Sakyong's retreats.

Before I knew it, I was offered the position, encouraged to 'take my seat', transform the kitchen into an extension of the shrine room, and make it a practice space to reflect the goals of the Center.
Day One – KCL Kitchen Journal
I am calm until one hour to work. Groundless. My cat, Fifer, wants to go out in the winter cold. The road at the end of my driveway is a sheet of ice…downhill. People are coming out of silence to say hello. This will be intense. Ten hours a week of group practice, education practice, meditation instruction, shrine room rota, meetings, retreats. And, oh yeah – running the kitchen.
My spiritual practice involves connecting to the web of life, celebrating it, reflecting its beauty in what I do and how I am in the world. My work involves holding space for myself, others, and recognizing the wisdom, sacredness and ceremony in everything. And here, in this kitchen, I realized that one of the things I love most about working with people and food is discovering and gently encouraging the basic goodness of everyone, and every plant and animal food that makes its way through the kitchen doorway, to express itself. Joy always follows.
KCL Kitchen Journal
April 15 – an unintended poem

compost not emptied
need room for torma for 10 days
bowls at Ashoka Bhavan
Witnessing Karme Choling through the kitchen was a unique experience, and provided many serious, challenging, and whimsical moments. My growth was exponential in the year and a half that I 'took my seat' and fed the dharma. I think that is the charm and intention of Karme Choling, and everyone grows tremendously in what is known affectionately as 'the pressure cooker'.
Karme Choling Kitchen journal, January, 2010
I get the first low-down this morning. Who is in the kitchen, why, what do they do, for how long, what do they bring?

There is much silence here today. There is a Dathun in progress, along with a Ngondro retreat and a Level I for teens. I see many familiar faces.

The silence is palpable. I like it. The air feels thick with the withholding of voices. Introspection. Deep thought. Open minds. Open hearts. A human essence that many of us rarely, or never, see. It wraps around everything and everyone like a warm blanket. The texture is soft, enveloping, and conscious. So this is what full awareness feels like, in a group setting.

How will I move through this space while so many people are in different places? Retreat, silence, service, instruction, work, intense contemplation, transformation, study.

I am so looking forward to being here with my work.
I take my time soaking it all in, observing, noticing. Gradually, I discover the range of programs that are held here, the energetic nuances with each one and each group, the particulars of living here as resident staff, and how the kitchen sits in relationship to it all. There are so many issues around food here. Diets, allergies, preferences, sensitivities, control, memory, triggers. Joy. Suffering. Denial. Loss. Comfort. Pain.
KCL Kitchen journal
I find myself thinking of others all the time.

Will they get enough?
WIll they get what they need?
Will they get what they want?
Will I plan ok, ahead, enough?
Will they get sick, react … die?
Entering the kitchen each morning was definitely warrior training. I never knew what would await my arrival. Sometimes a cook did not show, a piece of equipment needed repair, or a new request for a special meal appeared on the board with so little notice I didn't know how it would manifest. But we managed to make it through it all. We were definitely doing advanced practice some days, given the caliber of challenges we faced. And I didn't consider myself an advanced practitioner. I had only been practicing meditation for a few years, and only made it through the Great Eastern Sun, Windhorse, and Drala levels. However, I found that being open, grounded, and able to observe everything was the best way for me to respond to whatever, and whoever, came along in a good way.
KCL Kitchen Journal
Vajrayana Seminary
From 1 solid week of oatmeal and fruit for breakfast, out of Noble Silence comes this poem, posted on the board:

The birds sing louder today
The grass is greener
It's bacon day!
It's bacon day!
So many meals, so many people, so many moments.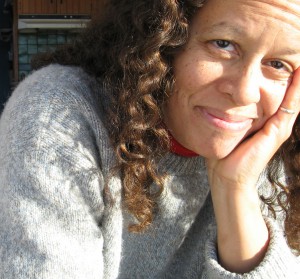 ~~
Lisa Harris is a free-range chef, freelance writer, and consultant. She is always on the lookout for seasonal, local foods, and the farmers who provide them in Northern Indiana, where she currently lives, and wherever she travels. You can find more of her experiences and stories in her blog, earthskybelly.wordpress.com and other food related publications. She can be reached at [email protected].
Post Tags:
cooking
,
Karme Choling
,
Kitchen Wisdom