Tuesday
Community Article
Shambhala Touching the Earth Collective Receives a Grant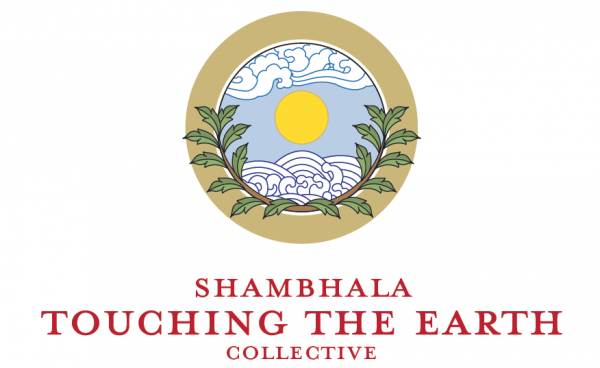 Excerpt from December 2022 Newsletter
The Touching the Earth Collective Receives a Grant
The Shambhala Touching the Earth Collective with the help of the Shambhala Global Services Executive Leadership Team, Tara Templin, Faradee Rudy, and David MacLellan, applied for a grant to fund our project, Landing Ecodharma in the Heart of Shambhala, and we were offered the full amount requested, $25,000, by the BESS Family Foundation.
During The Future of Buddhism in America conference held in June, The Lenz Foundation offered the opportunity to apply for grants to all who attended. A total of 56 grant applications were submitted for a total of 1 million dollars. The Lenz Foundation reached out to other funders to help support those they felt were good matches. Our proposal was shared with the BESS Family Foundation and Tara and I met with them via zoom on September 12th to present the project and respond to questions. We were thrilled to be with people outside of our community that were so in line with our vision, and ecstatic to get the grant. 
Landing Ecodharma in the Heart of Shambhala will officially begin in 2023, but we are already on our way to bringing Earth protection into the Shambhala culture. On October 24th, we announced the news to the Collective, thanking everyone for their interest and support these last four years. The BESS Family Foundation could see and feel the energy of something that has solid roots and community involvement.  I believe this inspired them to offer us the grant… In addition, the Lenz Foundation added an unexpected $2000, as a way of showing their interest in our work.
The Lenz and Bess Family Foundations only fund projects in the United States. Part of our project revolves around serving the four US land centers, Karmê Chöling, Drala Mountain Center, Dorje Khyung Dzong, and Sky Lake. Touching the Earth representatives, Irene Woodard on the east coast and David Takahashi in Colorado will complete needs assessments. We committed to not flying in order to attend to the project. Therefore, we will both be driving to the Land Centers. Using less fossil fuels, educating, and practicing in relationship with healing the earth, are essential ingredients of Ecodharma at the heart of our centers, with a ripple effect on our urban centers and the world.

We are introducing several new initiatives in order to build our green-conscious hearts: One of them is The Ecodharma  Doula, David Takahashi who will be hosted by the Earth Salon as well as being a fixture in our monthly newsletter and on our new website. As Doula, David will help by being a trustworthy guide in answering our questions as one who has done the work on his own house, "so to speak." We are looking forward to being better communicators on our new website and to a more robust newsletter. We are also looking forward to establishing a way to donate to the land center non-fossil fuel infrastructures, and land protection as a method to offset dollars spent by program participants having to use air travel.
As I walked Doug the dog this morning, wondering about where we would be next year, I considered how this grant allowed for collaboration with The BESS Family Foundation and the Collective and what Bill McKibben had recently elaborated in his conversation with Ezra Klein about implementation. By accomplishing this vision of planting the Ecodharma in the heart of Shambhala, we will have begun establishing a solid foundation for these essential initiatives in earth protection… and then it will ripple out, and out. Onward. Many thanks to these "outsiders," the funders, who see beyond us and them and have generously given. 
My aspiration for those both in and out of the Collective is that having accepted this grant, our membership grows and more of us join in and deliver on our promise to protect the earth.
Thank you,
Irene
---
To view the Touching the Earth Collective December 2022 Newsletter in it's entirety, please click here.
If you would like to become a sustaining member and offer a monthly donation, please do it here!
USA Credit Card Donation / CAD Credit card Donation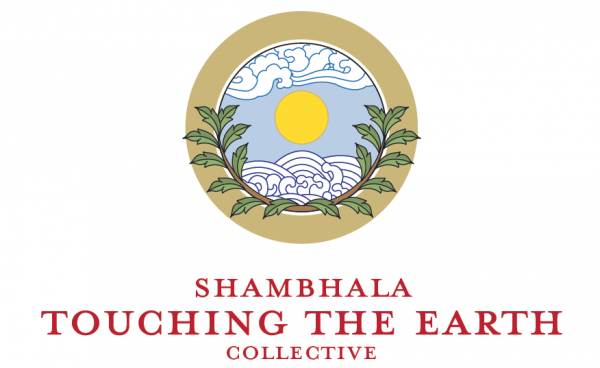 Post Tags:
touching the earth collective