Sunday
Filed underFeatured Stories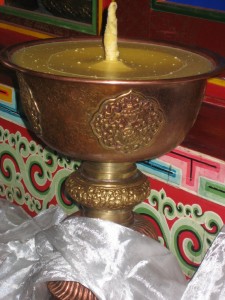 This article was originally published on the Richen Terdzo blog. It has been newly edited and reprinted on the Shambhala Times with the permission of the author.
By Holly Gayley
Terma texts contain Buddhist teachings intended for troubled times as a source of renewed wisdom and blessings. Although there are antecedents in Indian Buddhism–most famously Nagarjuna's discovery of the Prajnaparamita literature–terma is primarily a Tibetan phenomena.
The Tibetan word, terma, literally means "treasure" and refers to Buddhist (or Bon) scriptures and relics retrieved from the distant past through a process of revelation. There are two principal types of treasures: earth terma, discovered in the Tibetan and Himalayan landscape, and mind terma, discovered in the mind of the terton or "treasure revealer." The latter should be distinguished with pure visions, or daknang, which appear in the mind of realized masters, but do not necessarily claim ancient origins. Though its source is located in the distant past, a terma is intended for the time and place of its discovery. Continue…
Author Archive
Website Development by Blue Mandala using Wordpress MU.
All content and source Copyright © 1994-2020. Shambhala International (Vajradhatu), Shambhala, Shambhala Meditation Center, Shambhala Training, Shambhala Center and Way of Shambhala are registered service marks of Shambhala USA
Privacy Policy