Thursday
Filed under book reviews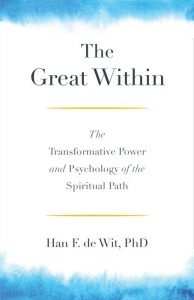 Christine Heming reviews the new book by Han F. de Wit, PhD.
Han de Wit's story has a familiar ring – the pursuit of Western psychology in the 1970's only to find it offered little to those who wanted to study and understand the mind. Fortunately for us, de Wit did not abandon psychology, but returned to his chosen field after a time of broader exploration, bringing with him the knowledge and practice of the contemplative traditions, and in particular, Buddhism.  He is credited with being the founder of what has come to be called, contemplative psychology.
If you want to know what contemplative psychology is all about and how it differs from conventional Western psychology or scientific psychology, this is your book.  It is thorough, clearly written, and well-organized.  If you are a student of Buddhism, this book is an excellent reference.  Many Buddhist teachings and principles are presented here using the language of psychology.  As such, one is exposed to another way of talking about mind and the spiritual path altogether, and this is likely to awaken a new or deeper way of understanding these teachings.  For example, it is interesting to read about the development of ego – the five skandhas – in a new light, with new language, and with a new metaphor.  Other additions to de Wit's exposition of contemplative psychology are the numerous references to commonalities with various contemplative religious traditions, philosophers, and even to writers like Marcel Proust and Leo Tolstoy. Continue…
Entries filed under book reviews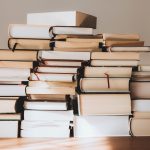 If you haven't fully embraced the digital age (like me) and enjoy holding a book in your hands, you probably have to keep scouting out more shelf space (me too).  Then there is the dilemma of how to organize the increasing treasure trove.  I'll share my ...
continue
Posted September 10, 2019 by alexvangils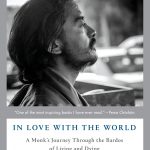 In Love With the World: A Monk's Journey Through the Bardos of Living and Dying  by Yongey Mingyur Rinpoche with Helen Tworkov Reviewed by Christine Heming If you do not recognize the truth of impermanence, you cannot attain genuine realization.  You must allow the illusion of ego to die.  ...
continue
Posted August 20, 2019 by alexvangils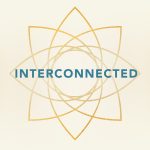 A book review by Christine Heming Interconnected, Embracing Life in Our Global Society is a deep dive into the Buddhist teaching on interdependence.  His Holiness The Karmapa speaks with a gentle tone, a sharp clarity, and at times, a poetic elegance.  His aim is help us "think ...
continue
Posted July 23, 2019 by alexvangils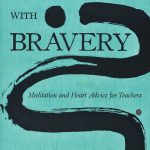 Christine Heming reviews the new book by Acharya Noel McLellan. In the Introduction to Teaching with Bravery, Noel McLellan places his "Heart Advice" within the daunting realities of our time – "ecological crisis, social injustice, economic disparities, and political conflicts." School is the "place where the forces ...
continue
Posted June 25, 2019 by alexvangils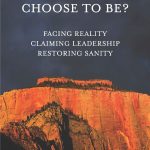 Christine Heming reviews Margaret Wheatley's new book, Who Do We Choose to Be? Who Do We Choose To Be by Margaret Wheatley "Is it possible to use our influence and power to create islands of sanity in the midst of a raging destructive sea." I was drawn to Margaret ...
continue
Posted May 27, 2019 by alexvangils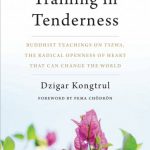 Training in Tenderness:  Buddhist Teachings on Tsewa, The Radical Openness of Heart That Can Change the World By Dzigar Kongtrul Reviewed by Christine Heming "Just give me some tenderness beneath your honesty." – Paul Simon Some weeks ago, I listened to the testimony of Mr. Michael Cohen before the US ...
continue
Posted March 31, 2019 by alexvangils
The way of tenderness: despertar a través de la raza, la sexualidad y el género Reseña de Christine Heming Como mujer blanca heterosexual a veces tengo la sensación de que relacionarme con la diversidad, particularmente la raza, la sexualidad y el género es como atravesar un campo de ...
continue
Posted March 8, 2019 by luz_rodriguez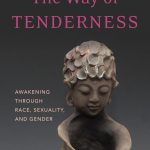 Este artículo ha sido traducido al español aqui. The Way of Tenderness – Awakening Through Race, Sexuality, and Gender         By Zenju Earthlyn Manuel Review by Christine Heming As a heterosexual white woman I often feel that relating to diversity, particularly race, sexuality, and gender, is akin to walking ...
continue
Posted February 24, 2019 by alexvangils

RSS feed for the book reviews category
View all posts from authors in book reviews: alexvangils Luz_Rodriguez
Website Development by Blue Mandala using Wordpress MU.
All content and source Copyright © 1994-2019. Shambhala International (Vajradhatu), Shambhala, Shambhala Meditation Center, Shambhala Training, Shambhala Center and Way of Shambhala are registered service marks of Shambhala USA