Friday
Filed under Regions, Northeastern States
A new video puts the spotlight on Karmê Chöling Meditation Retreat Center
If you have ever been to Karmê Chöling, this video will bring back all your memories. If you've never been there, it can give you a sense of what it's like, and encourage you to visit. This retreat center, originally founded as Tail of the Tiger, was an early center for Shambhala Buddhism in the United States, and is famous for the beautiful shrine room personally designed by the Vidyadhara Chögyam Trungpa Rinpoche. If you feel inspired to experience the magic directly for yourself, click here to see the current calendar of events.
Entries filed under Northeastern States

Buddhism and Green Living is one of the themes of the new (September) Shambhala Sun magazine. So: how can we go beyond platitudes and into collective and individual action that can make a real difference? Ethan Nichtern and his community, NYC's The Interdependence Project, are doing ...
continue
Posted August 1, 2009 by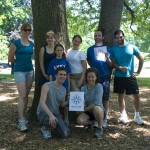 By Chris Gherardi & Lucinda Sears RUN For Tibet Coordinators We would like to update you all with regard to the RUN For Tibet fundraiser that took place on Sunday, May 31st. The walka-jogathon was a huge success! Due to the generous support of our donors and ...
continue
Posted June 16, 2009 by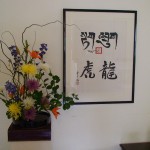 By Julie Heegaard and Jayne Sutton On May 9, the Baltimore and Washington, DC Shambhala Centers were blessed with an afternoon of teachings by Sakyong Mipham Rinpoche at the Baltimore Center. One month prior, David Brown had contacted Center Directors Jayne Sutton of DC and Julie Heegaard of ...
continue
Posted June 15, 2009 by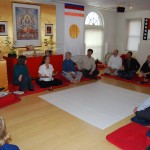 "I don't think you learn dharma art, you discover it; and you do not teach dharma art, but you set up an environment so it can be discovered".  Chogyam Trungpa Rinpoche in "True Perceptions"      Acharya Arawana Hayashi led a group of 16 participants through levels 4 and 5 ...
continue
Posted June 8, 2009 by Larry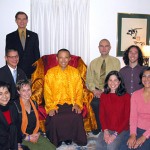 By Sara Demetry You may have noticed that the length of programs continues to shrink throughout our Shambhala mandala. Seminary went from a three-month program to two, two-week programs. Path programs are now more accessible to people with busy lives, giving students an opportunity to mix ...
continue
Posted June 7, 2009 by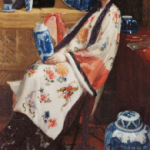 Ellen Pearlman, New York -based writer and editor of the Brooklyn Rail who lives part time in China, writes about The Third Mind: American Artists Contemplate Asia, 1860–1989 at the Guggenheim Museum in New York responding to the influence of eastern thought on western art. The exhibition is an ambitious ...
continue
Posted April 29, 2009 by Ellen Pearlman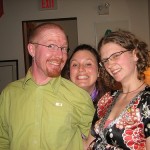 By Sarah Lipton When I took on the role of center coordinator in Boston two years ago, after a failed recycling initiative at my previous job with a large university, my pump was primed to help bring sustainability to the Shambhala Center. Upon walking into the center ...
continue
Posted April 19, 2009 by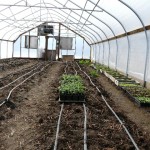 By Sue Gilman What we need to do is more hard work. Both with the Vidyadhara and His Holiness Penor Rinpoche, what made them who they are and what they were, is hard work. This particular transmission of hard work and no quick fix is actually a ...
continue
Posted April 17, 2009 by
In November 2008, a Shambhala-wide survey was distributed through the Shambhala News Service. The survey idea was an outcome of the inaugural Applied Mindfulness Conference hosted by Tail of the Tiger (a program that combines meditative and secular disciplines) at Karme Choling in May 2008. ...
continue
Posted April 8, 2009 by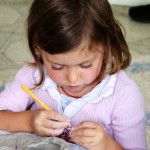 Spring is in the air today at Karme Choling, as the snow melts and the sun bears down stronger and warmer than it has in half a year's time. It is almost reminiscent of the glorious, rich summer days in the Northeast Kingdom, with flowers in ...
continue
Posted March 18, 2009 by Dan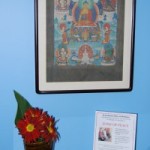 What a fascinating presidential season at the Washington DC Shambhala Center! In early November, President Richard Reoch visited and helped to energize a 36-hour marathon session of open sitting to provide a space of quiet and sanity surrounding the presidential election. This effort brought together the ...
continue
Posted February 27, 2009 by Larry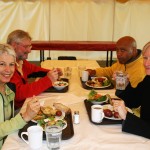 "Think of a moment in your professional life when you experienced the benefit of mindfulness for yourself and others." This was our first task at Shambhala's inaugural Applied Mindfulness Conference at Karme Choling last May. It was also the point of the whole program: finding ways ...
continue
Posted February 24, 2009 by

RSS feed for the Northeastern States category
View all posts from authors in Northeastern States: cghenderson
Sites with content in this category:
Website Development by Blue Mandala using Wordpress MU.
All content and source Copyright © 1994-2017. Shambhala International (Vajradhatu), Shambhala, Shambhala Meditation Center, Shambhala Training, Shambhala Center and Way of Shambhala are registered service marks of Shambhala USA