Saturday
International Programs
New Blog for International Arts Festival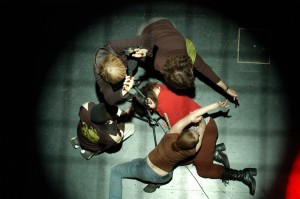 Announcing a new blog for the International Shambhala Arts Day Festival. The blog features updates, news and information in preparation for this year's events.
We are quickly approaching the Spring Equinox, March 21st, when the annual International Shambhala Arts Day Festival takes place with celebrations around the world. Join us in this international network if you feel inspired. There are various ways to participate.
This year we have a very special performance evening in New York City on March 20th as well as many others activities around the world.
If you would like to sponsor an activity or provide spaces for the future, please contact Violaine Morinville, who is working in collaboration with the administrative council of Shambhala Art International: www.shambhalaart.org
Visit the International Shambhala Arts Day Festival blog:
http://contemplativeartsfestival.blogspot.com
The new blog also has links, video clips and special events to discover.
Post Tags:
arts
,
celebration
,
international
,
spring equinox