Wednesday
Dharma Teachings
Hold Your Seat
From the weekly column Dharma Snacks by Cynthia Kneen
Once I met a Chinese Buddhist Abbot, who gave me this advice. "You have to hold your seat when circumstances of obstacle arise. It is from habitually seeing external circumstances as real that they become real obstacles." He also said, "The more accomplished you are, the more obstacles you'll meet. You might be carrying 120 kilo, while someone else has 100 kilo. Out of this, accomplishment may arise—but watch out! Soon you may have 140 kilo!"
Years earlier this abbot was an obscure monk whose teacher sent him to Canada. He lived in a small hut while the city of Toronto grew up around him. One evening a devout Chinese Buddhist lady gave a party. A guest said, "There's a monk living in the woods nearby who is a devout meditator. You should visit him." She did, many times. Each time she visited, she asked, "Can I help you?" Each time he declined. One day she said, "This hut isn't even heated! I have very powerful friends! Isn't there something I can do?" He said, "Actually, there is one thing. . .," and he described his vision of a traditional Chinese Buddhist temple with a difference—lay people would meditate there. She raised the money, and today lay members do weekend retreats.
In the 1970's HH the 16th Karmapa visited Toronto. Shambhala members took him sight-seeing, and when the Karmapa entered this temple, he prostrated. This shocked the party, who hurried to prostrate, too. Three bows are traditional, so everyone bowed three times—but HH the 16th Karmapa kept going!
When I think about this abbot, I am inspired. An obscure monk held his seat in an open way, circumstances matured around him, and his realization had an effect. Each of us can do this, too.
________________________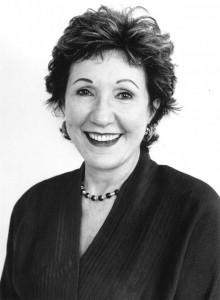 Cynthia Kneen is the author of Awake Mind, Open Heart: The Power of Courage & Dignity in Everyday Life (Avalon, 2002), and the CD course, Shambhala Warrior Training (Sounds True, 1996). Cynthia has taught Shambhala Buddhist programs throughout the mandala for over thirty years and is currently writing a book on business and dharma. Visit her website at www.cynthiakneen.com
Post Tags:
Dharma Snacks
,
Obstacles