Thursday
Mandala Projects
Generosity Practices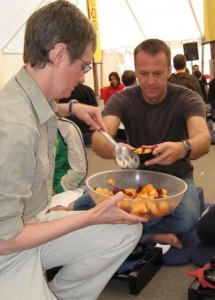 By Lodro Rinzler
At the Dana Group's second annual in-person meeting, discussion arose about how the economic crisis has been affecting Shambhalians worldwide. Reports are coming in waves of Shambhalians losing their jobs, their homes, or encountering other unexpected fluctuations in financial stability. These circumstances often lead to halting or reducing their financial contributions to Shambhala entities.
When the Dana Group formed two years ago, part of our mission statement was to stimulate creative thinking about generosity and the practice of giving in the Shambhala sangha. We are very aware that many sangha members continue to suffer as a result of this economic crisis. The Dana Group knows that while not everyone is able to contribute as much money as they have in previous years, the desire to give is still strong. People want to be generous. The Dana Group would like to offer fresh and creative ways to be generous in your local community while spending little to no money at all.
We are starting a Generosity Practices column on the Shambhala Times. Each month, we will publish a fresh way to express generosity that everyone can take part in. The first two are below.
Your ideas — and activities you have put into practice — can inspire further expressions. We would like to collect them all, so if you have a generosity practice you would like to share, please let us know by emailing us (lodrorinzlerATgmail.com) rather than posting your idea in the comment section.
If you wish to include any generosity practices at your local centre please contact your Centre Director or Coordinator.
————————————————————————————————–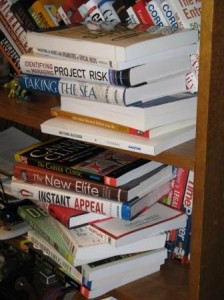 Generosity Practice #1
Host a Book Drive
While not everyone has a lot of money to give to local charities these days, we all tend to have old books sitting on our shelves collecting dust. These are treasures long forgotten and not likely to be read again. Why not offer them to someone who will make good use of them by donating them to a local school or library?
If you have children, this is a great way to inspire their own generosity by asking them if they would like to give any books away to a local elementary school or children's hospital.
To multiply the gesture, why not organize a book drive at your local Shambhala Centre? Just place a large cardboard box somewhere visible in your community room or post-meditation hall and include a sign indicating what the box is for and where the books will be going. For added effect, include the news of your book drive in any newsletters or e-mail announcements that go out from your centre.
Here are some good organizations to give your books to:
www.booksfirst.org
www.pageahead.org
www.bookends.org
www.booksforamerica.org
If you want your books to go to a local cause, search your area for a literacy organization near you!
————————————————————————————————–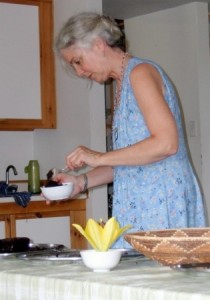 Generosity Practice #2
Host Visiting Sangha Members
Often when a visiting Tibetan teacher or acharya comes to town, sangha members are inspired to travel to your local centre to hear them teach. Why not offer your spare bedroom, couch, inflatable bed, or floor to these individuals to save them the cost of staying in a hotel?
You can include a page on your Shambhala Centre's website that makes it known that certain sangha members in your community would be happy to host people visiting from out of town for a Shambhala Training Level or a late night talk. Let your Centre Director or Coordinator know if you would like to offer your home in this way and talk to friends who might follow suit.
By offering your home, not only you are saving other people money, but your offer also may inspire people who were on the fence about making the trip to experience the dharma. Often they are newer students who do not know the local sangha. Without this gesture of generosity, they may never experience the richness of your centre at all!
Consider opening your doors to the greater sangha; you may find it's like hosting your own family.
Post Tags:
acharyas
,
book drive
,
books
,
Dana Group
,
generosity
,
generosity practices
,
rinpoches
,
shambhala centres
,
visiting teachers