Sunday
Community Articles, Featured Stories
Traveling the Yanas Through Congress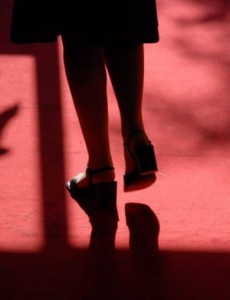 The story of the evolution of Shambhala Congress. Part Two of Jennifer Holder's interview with Amy Conway. Click here for Part One: A Precious Exchange.
Shambhala has held three Congresses: the first in November of 2003, the second in February of 2005 and the third in 2007. Amy Conway has attended each one, and she describes her experience as a collective journey through the yanas.
_______________________________
What has it been like to attend all three congresses?
Attending the three Shambhala congresses has been like our own paths in meditation. In the beginning, when we start meditating, we're basically thinking about ourselves and our own issues and suffering. But as our minds relax and open, we go from this solitary focus, begin to raise our gaze, and develop a broader perspective about what we're doing. We naturally begin to look around and not only see what needs to be worked with, but also generate the confidence to address it for the benefit of all. Then, there's a sense of celebration that goes hand in hand with further refinement. In a nutshell, that's what the community has gone through at these congresses.
Why was the first congress convened?
The first congress was an experiment of sorts – neither President Reoch, the Sakyong, nor the organizers were sure what to expect. But there was a general urge to bring the community together and offer a place for people to speak about their concerns, issues, inspirations, or ideas in a formal discussion forum. With a very open agenda, there was a big process of collecting the things that were on people's minds — literally whatever they were holding in their heads — to discuss among the sangha.
What emerged from within that openness?
The flavor that emerged at this inaugural event was that there were many issues that had not previously had a place to be brought up or discussed. It turned out that we had a lot of issues and challenges. For example, the major thing that came up — and that I think most people remember — is the discussion of the Vajra Regent, the history of our sangha, and everything that happened surrounding his death. It was very powerful to have a place where people were able to express their emotions, sadness and grief about all of that. People also expressed their feelings about losing the Druk Sakyong, and the transition that occurred when the Sawang became Sakyong. Some students of Chogyam Trungpa expressed their confusion, wondering even if there was still space for them in our community.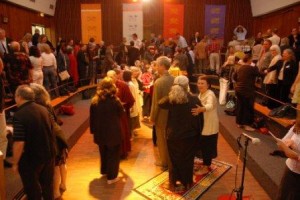 Some very intense issues came up at the first congress, and that I think is the most memorable thing: people bringing up all those unmentionables. President Reoch and the other organizers made it very clear that the congress was a safe place for people to say anything. It was a very intimate experience for all of us. There was a quality of group practice, in which the community listened a lot while staying vulnerable and open. It was amazing.
Did anything else arise?
At the same time, more mundane — or less charged — issues came forward. Community care came up, which is a very broad topic, including everything from how we care about each other when we're sick, to conflict resolution, to death and dying, to supporting one another, and caring for new people when they arrive. Diversity was another topic, governance was identified, among many others. After all the issues arose, then they were prioritized. That's how all the international working groups were formed, based on input from all the delegates and the representatives of our mandala's city and land centers.
A lot of the working groups that formed to address these issues are still in existence. A group formed at the first Congress to guide the community through understanding the situation surrounding the Vajra Regent, and to somehow process the events that happened around his life and death. But I don't think they continued that long after the congress, probably because there was some degree of healing that occurred within the congress container.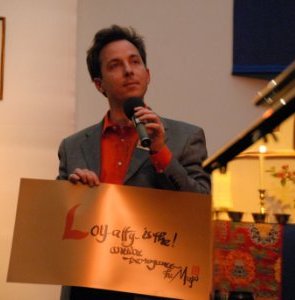 What was the focus of the second congress, in 2005?
At the second congress, there seemed to be more focus on how we take care of one another. Like the first congress, it had an open process in which people could bring up anything they wanted.
But the difference was that the working groups — formed at the first congress – made short presentations, reporting on their activities during the last eighteen months. This offers an opportunity to show the mandala the results of their initial input. Everyone reported on what they heard at the first congress, and then described how, in the last year and half, they had been able to collect information, or implement changes, or even create new forms or resources. Then, the working groups received feedback on their activities from the representatives at the congress. Often, the message was, "Well, that is wonderful — but we still need this." There's a powerful feedback loop.
How have the working groups applied the feedback they received?
From there, some topics evolved even further. For example, in the Community Care working group presentation, the feedback from participants was that the group needed to be more specific, focusing instead on two topics: Children and Families and the Delek System. Their mission was honed by the representatives at congress who commented that "community care" was too broad of a focus.
What were some of the larger themes that emerged in 2005?
During the second congress, we really saw that congress is a place where people who are interested and motivated to work on sangha issues can step forward and join working groups to improve or further develop our community or organization. People who come to congress tend to be very active in the sangha. Once they arrive and select which breakout groups they want to go to, it becomes clear how these inspired people can work on these things together. That's how working groups have come to be formed, and new groups were formed at the second congress as well.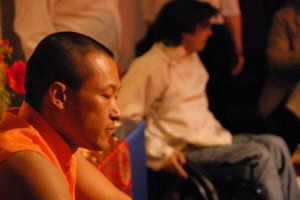 How does the Sakyong engage with participants at congress?
At both the first and second congresses, there was an open question and answer period with the Sakyong. The first year, it was totally open – people just walked up to the mic and asked questions. At the second congress, people submitted them on index cards which were compiled into themes and then read aloud. This allowed everyone to see what the most burning topics were rather than just giving time to whoever happens to be picked when they raised their hand. At the second congress, there were a lot of questions about the changes that were occurring at that time, especially the Rigden shrine and the Rigden Ngondro. At any given point in time, we all wonder about certain things, and the Q&A with the Sakyong is an opportunity to ask him about them directly. A lot of people want to connect with him, and congress is a great place to do so.
How about the third congress, in 2007? Was there a general quality of that experience?
The third congress definitely had a feeling of celebration. There was a palpable fruitional quality because when the working groups reported back on what they had been doing, everyone realized that a lot had been accomplished since the first congress. This set the stage for the energy of the entire event.
Did this fruitional quality feed what happened at this congress?
The general feeling in Cologne was that we wanted to really look at how the things we're doing as a community can make a difference in the world. There was more of a feeling that we — as Shambhala citizens, leaders, and representatives — can pool our insight and skills to actually turn the flower outward, to help the world. For example, at this congress, the Touching the Earth working group originated to work with environmental concerns.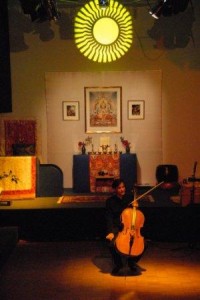 Do you think that holding the congress in Europe affected the outcome?
The third congress had an overall feeling of lightness, which was augmented by the fact that it was held in Europe. The Kalapa Centre in Cologne displayed several different art exhibitions. The environment was beautiful – like a nice museum. They offered an amazing cello performance one evening. Overall, there was a culture of having fun and relaxing. Many people went out in Cologne for meals, coffee, and to have beers. There were little cocktail parties inside the Kalapa Centre, . So the art, cocktail parties, dresses, and ties seemed to be more prevalent then at the earlier ones. It felt very European, so light and fun and dignified at the same time.
So how would you describe the path Shambhala Congress has taken through the years?
I think it's easy to see the growth of our community from 2003 until now. The topics that arise at the congresses seem to relate to the very moment in time that we are in. We can massage the specific situation we are facing into different forms of activity and ways of addressing the pain or the challenge or the inspiration of the day.
At heart, what we've been engaging in at congress has been a process of maturation. The first one dealt with a lot — it was overwhelming, really, because nothing had been convened in so long. There was a lot of pain to address at first. The open processes allowed the community to grieve together, to express the things we hadn't been able share before, and to join in a healing experience.
Then there was a process of pacification, or refinement, or even taming. It wasn't that we were all messed up before and now we're healthy – rather, there were simply a lot of things from the past that people needed to discuss initially. By the time the second congress came around, we were in a place where we could refine the topics and discuss issues that were about strengthening and developing the mandala. And when the third congress happened, we had a strong foundation to work from. While the second and third congress weren't as emotionally potent as the first congress, a powerful feeling of well-being emerged.
You said that the experience of congress has been "Like our own paths in meditation." Can you say more about that?
Just like in meditation practice, we have blossomed outward from our own solitary realization. At the very beginning, when we start meditating we're basically just thinking about ourselves and our own issues and suffering. Then as we continue, we begin to raise our gaze and have a broader perspective. We develop our personal confidence in working with our pain – and eventually that leads us to work with pain in the world. The third congress inspired us to look out at what we're doing as a community, and explore how can make a difference in the world.
Do you have a sense of what the fourth congress might be like?
As has become usual, we only have a vague sense of what to expect. But if we continue walking the path that we've been on, it could be very, very exciting.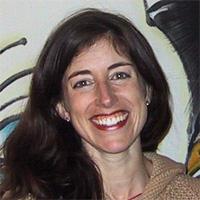 _________________________________________
Amy Conway is a member of the Sakyong's Council, and is regional director of Northern California. After chairing the Community Care and Children & Family working groups, she now leads the activities of Governance as Path. Amy has attended each of the three Shambhala congresses that have been held.
Post Tags:
Shambhala Congress