Wednesday
Mandala Projects
Goodbye Shambhala Shop, Hello Shambhala Media!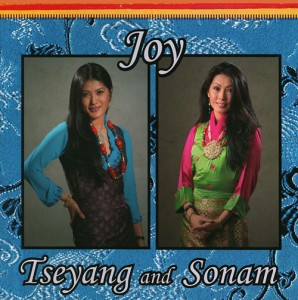 Shambhala Media has just launched a new website to replace the old Shambhala Shop.
On this occasion, we offer an interview with the Co-Directors of Shambhala Media, Terry Rudderham and Emily Hilburn Sell, about the new website: www.shambhalamedia.org:

The website looks great. What's new for users placing orders?
People who visit shambhalamedia.org will be welcomed by a beautiful website with many new categories that will help them quickly find what they are looking for. It's cross-referenced so that it's easy to find teachings by category as well as by author.
Is there anything special planned for launching the site?
We're launching the website with a big sale. Until December 30th, we're offering 25% off all items in our gift and music section. Here are a few examples: the Mipham CD, the Joy CD, the small Ashe banner, the Great Clouds of Blessing lungta flag, photos, audios, DVDs, and and many more items. For orders over $100, we're offering free ground shipping in North America, and discounted international shipping. Also for every $100 spent on one order, we're offering a free $10 gift certificate.
How does the new website change processing an order on your end?
The ease and efficiency of the website is so amazing! In every respect it will make our job easier, but most of all, it will make it easier for us to get the teachings and practice materials out to the sangha. Everyone will appreciate this, but in particular, our sales manager, Cecelia Driscoll, and our shipper, Nyima Wimberley, are already really grateful for it.

Why the change in names for the website from the Shambhala Shop to Shambhala Media?
"Shambhala Media" better expresses what is really happening in this online catalog: we're offering teaching products to the sangha in as many media as possible. At the same time, we wanted to take the emphasis off shopping, because that's not quite what Shambhala is about.
What is Shambhala Media and what comes under its umbrella?
Our mission is to communicate the vision, teachings, and culture of Shambhala and the Sakyong lineage through books, recordings, news, information, and other media.
In order to do that, we publish books through Vajradhatu Publications and other imprints. We publish audio and video recordings through Kalapa Recordings and Centre Productions. We also produce flags, banners, pins, and practice materials.
Shambhala Media also provides an umbrella for a variety of communication, technology and publishing entities in the mandala: the Shambhala Archives, the Shambhala Times, the Shambhala Information Office, and the Communications and Technology Steering Committee.
What new products are you offering and developing?
We are currently putting together a package of Scorpion Seal Assembly videos and audios that the Sakyong has chosen for groups to study. At the same time, we're working on his new books: Profound and Shambhala Dzokchen. We're also packaging early audio programs of the Vidyadhara, a result of the audio recovery project. We've released two of these in time for the launch of the new Web site.
We'll also continue to release on a regular basis DVDs of some of his teachings. Also we are taking over distribution of books for the Dorje Kasung. In addition, we just started a new governance series, Garuda, which began with the publication of The Six Ways of Ruling, just in time for the Congress. Oh, and the practice calendar for the Year of the Metal Tiger is in production.
Visit the new Shambhala Media website and leave any comments below.
Post Tags:
Shambhala Media