Sunday
International Programs
Youth Festival Expands its Reach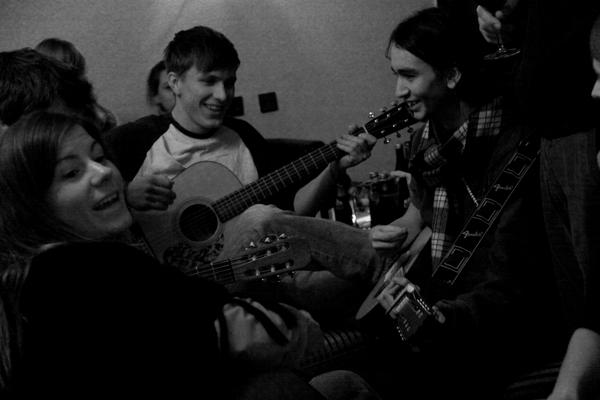 Sebastian Goedvolk reports on this year's Buddhist Youth Festival in Europe, which was the biggest yet.
You are hopemakers.
I am very happy to have found this place.
I didn't think something like this existed.
I came without expectations and then I realized during the program that I had come home. And then I noticed I started feeling soft, sad, tender and happy.

Those are just a few quotes from participants describing their feeling after the Buddhist Youth Festival that just took place in Germany.
The third annual the Buddhist Youth Festival has been the biggest one so far. With 90 participants hotel, Schloss Heinsheim was completely sold out. The crowd was diverse with people from all kinds of traditions and countries (amongst others Spain, Brazil, Estonia, France, Vietnam, Belgium, USA, Denmark, Slovenia, Holland, Switzerland and Germany). Like other years there was also a substantial number of people new to meditation and Buddhism.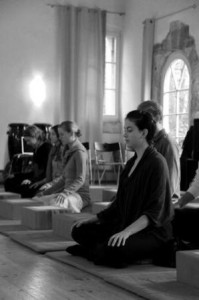 Some of these beginners participated in the meditation workshop that was offered next to workshops on miksang, ikebana and calligraphy. Furthermore there was a deep listening course, thangka painting, teachings by Karl-Ludwig Leiter and president Richard Reoch, and lots and lots of fun and socializing with live music in the bar.
The atmosphere of the festival was soft, open, touching, genuine, creative and very inspiring. Lots of fresh initiatives were born such as new Buddhist Youth Nights in the Dutch towns of Wageningen and Groningen (next to existing and growing youth nights in Amsterdam and Cologne). Furthermore, the cooperation with other sanghas like the Rigpa youth will be intensified and expanded. The group of core people who staff and organize also grew substantially with lots of new talent. Currently a new frontrunner website is being developed by Owen Hoskins and Joop Laan that will have all kinds of functions such as a sophisticated community function – not only to socialize – but also to share the dharma, arts and create new programs. The website will also offer online teachings from Buddhism's top teachers of many traditions.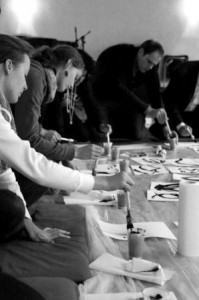 On an international level, there are invitations and plans to take the festival, which brings so many new young people to Buddhism, to Mexico, Brazil and the USA. Furthermore, new programs and retreats will be developed next to the Youth Leadership Program and the Buddhist Youth Festival. Plans for a Meditation & Cycling Tour, and a Football(soccer)& Meditation Retreat are in the air. All programs and initiatives fall under the umbrella of the Buddhist Youth Project, which is being directed by Susanne Becker and Sophie Maclaren.
If you feel like supporting the Buddhist Youth Project please contact [email protected] or [email protected]. Your help would be highly appreciated.
Post Tags:
Buddhist Youth Festival