Thursday
Shambhala News Service
Boulder Welcomes Princess Drukmo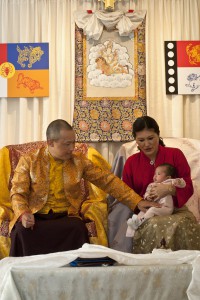 On Saturday 6 November Princess Drukmo Mukpo was welcomed by the Front Range community at Marpa House in Boulder. Hundreds gathered on a warm, sunny afternoon to celebrate her presence with champagne and cupcakes, and to offer her smiles, waves, and gifts.
After toasts and the reading of a poem by the Sakyong for his daughter, everyone joined a receiving line and passed before the Royal Family. Khatas were offered to Princess Drukmo's grandmothers, Lady Konchok Palden and Sangyum Chime Drolkar, and attendees received blessings from Lama Pegyal and Gyurme Dorje.
When viewing photo gallery, click on any image to enlarge.
Photos courtesy of Marv Ross.



Front Range community gathered on the lawn of Marpa House during the opening lhasang.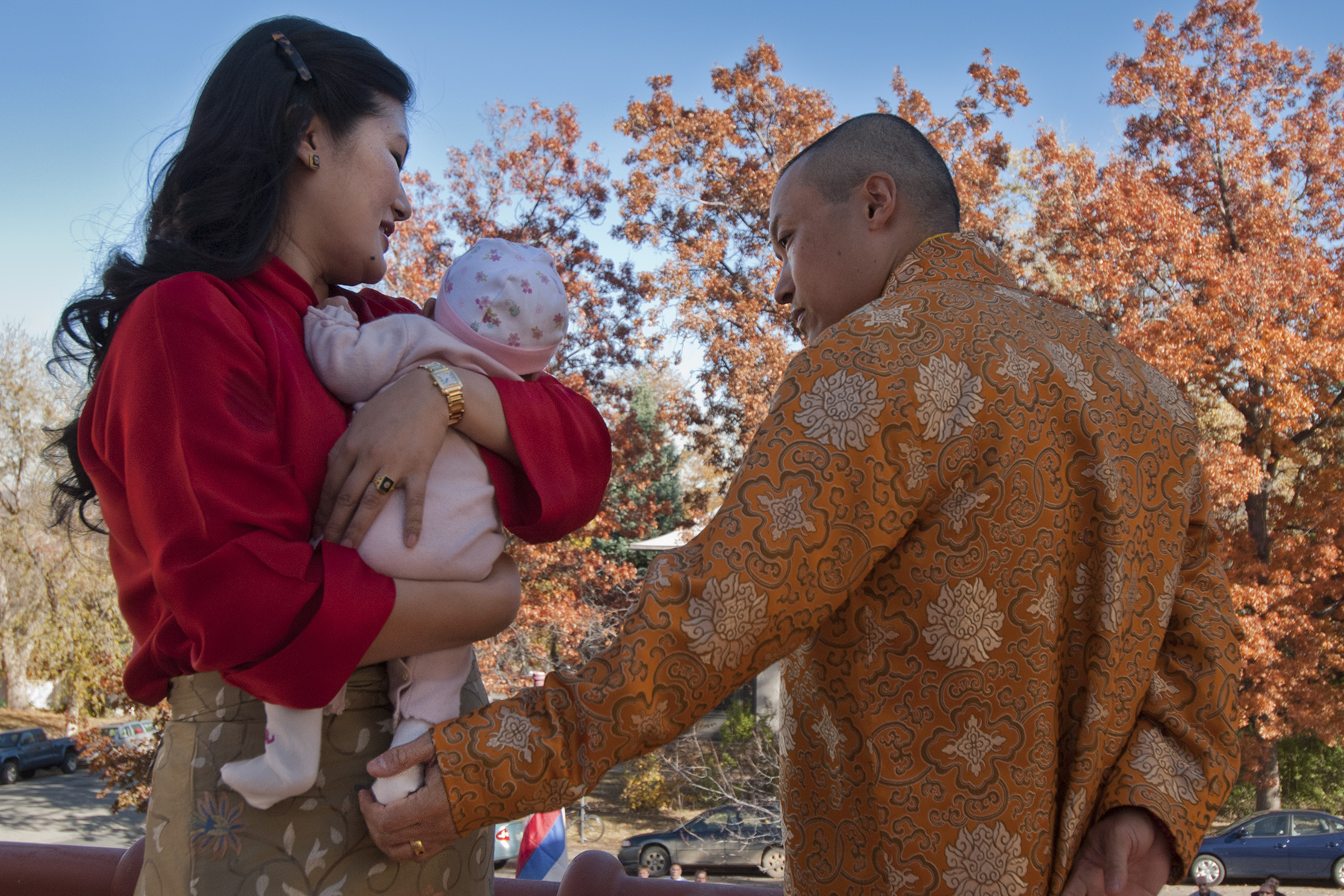 The Sakyong and Sakyong Wangmo, holding Princess Drukmo, on Marpa House balcony.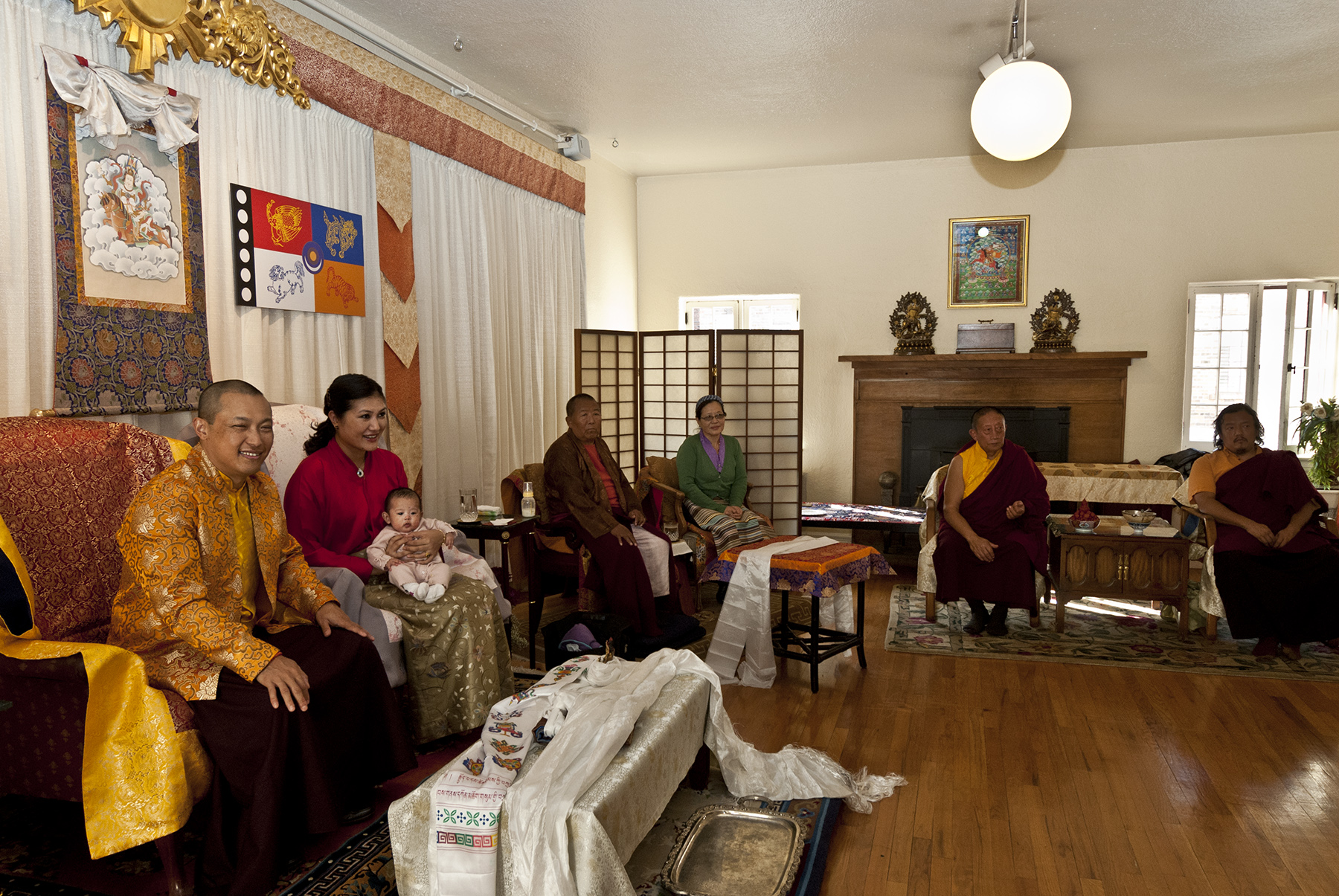 Royal Family ready to receive the Front Range community in the Marpa House shrine room.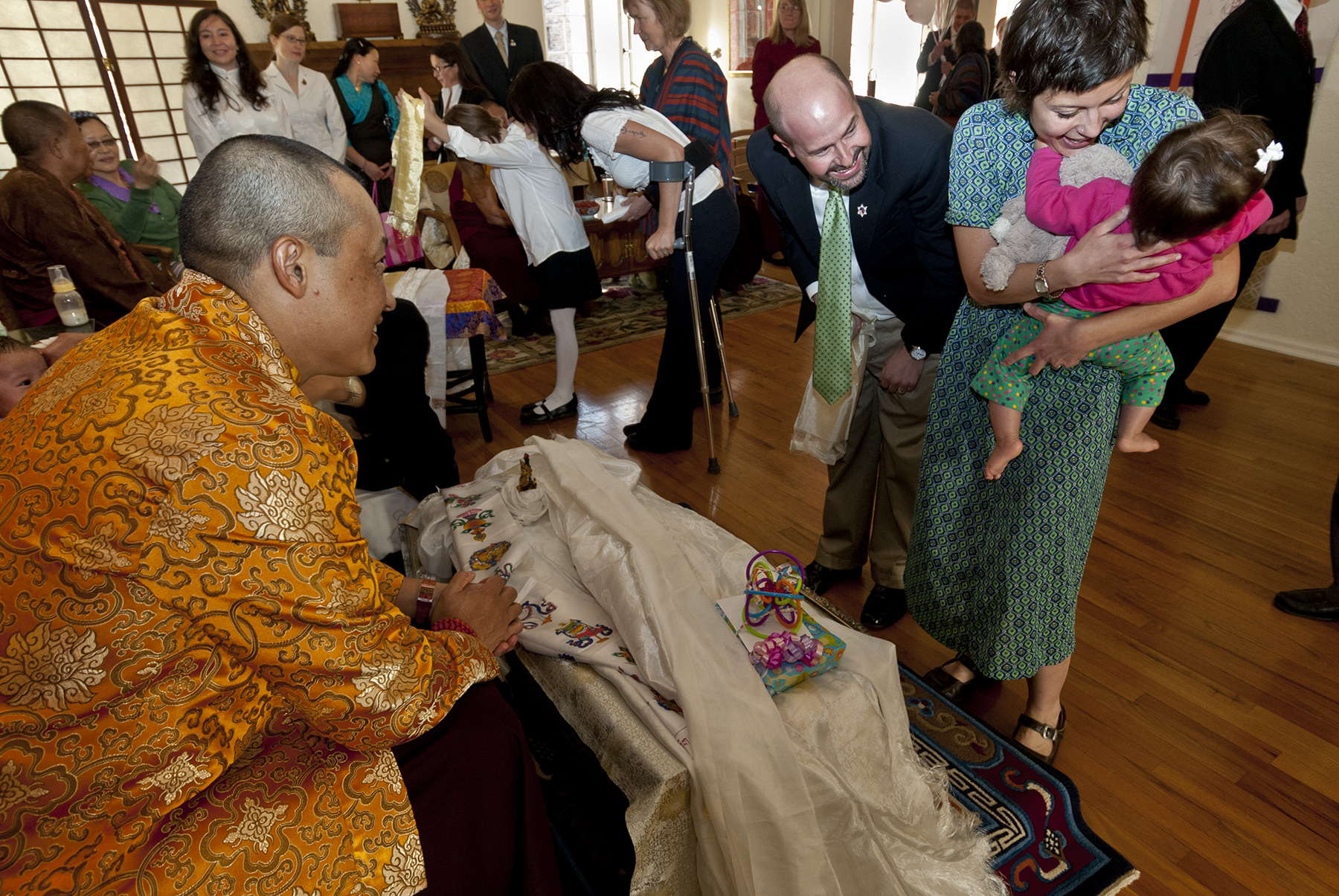 The Sakyong greets Jesse and Heather Grimes with one-year-old baby Opal Fay in arms.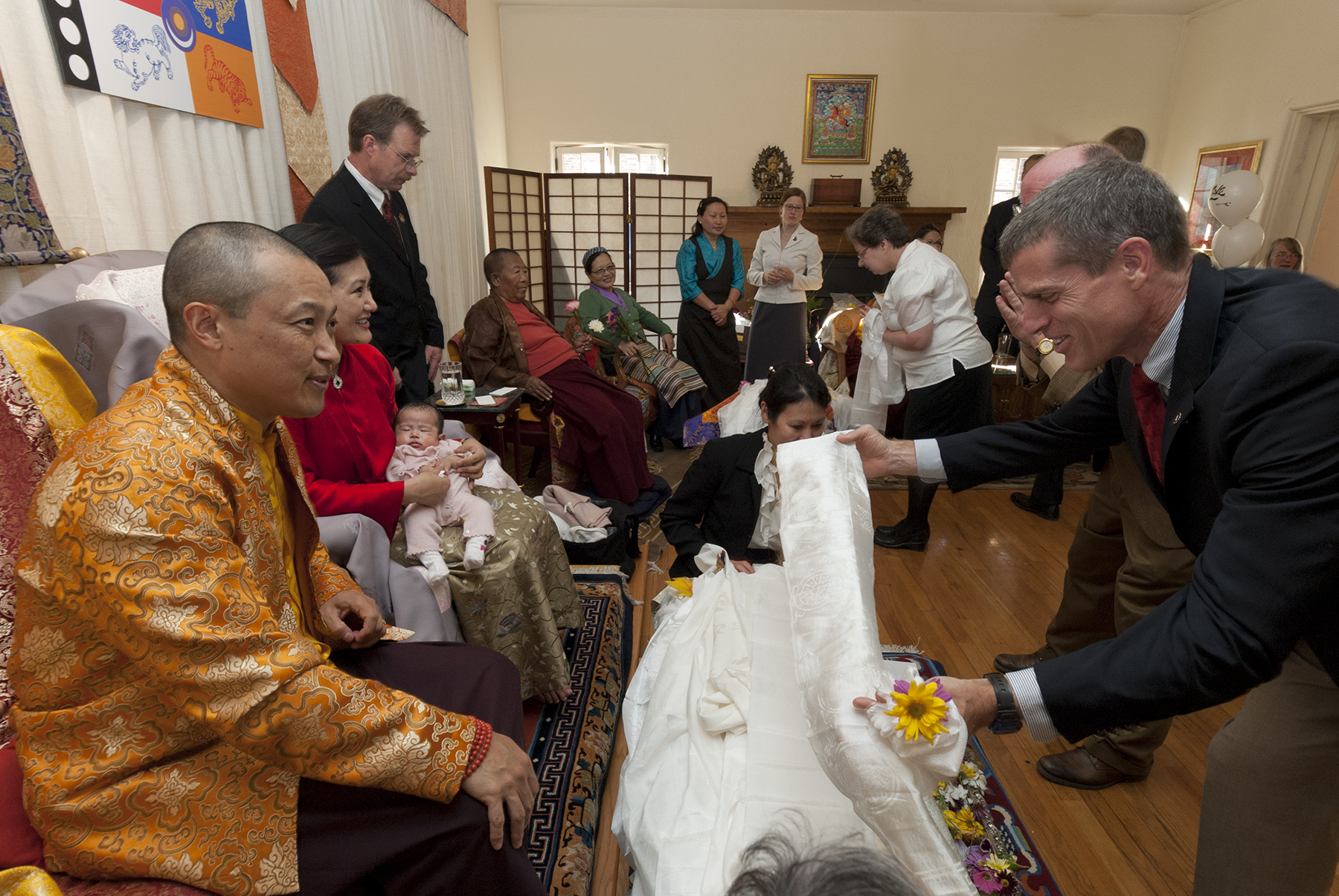 Jon Pratt offers a khata to the Royal Couple and a flower to Princess Drukmo.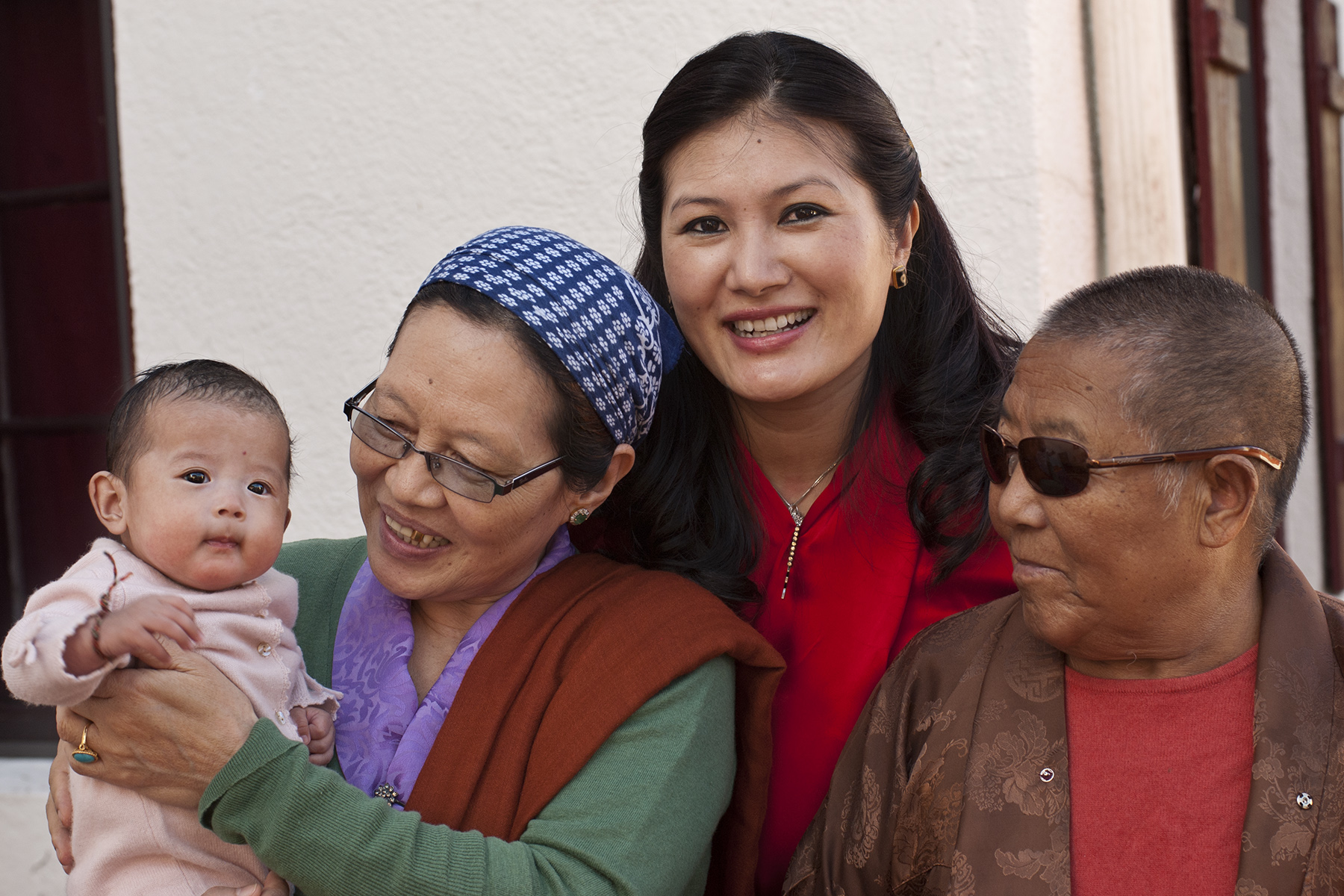 The Sakyong Wangmo with proud grandmothers, Lady Konchok Palden and Sangyum Chime Drolkar.
Sangyum Chime Drolkar holding Princess Drukmo in her arms and radiating a smile.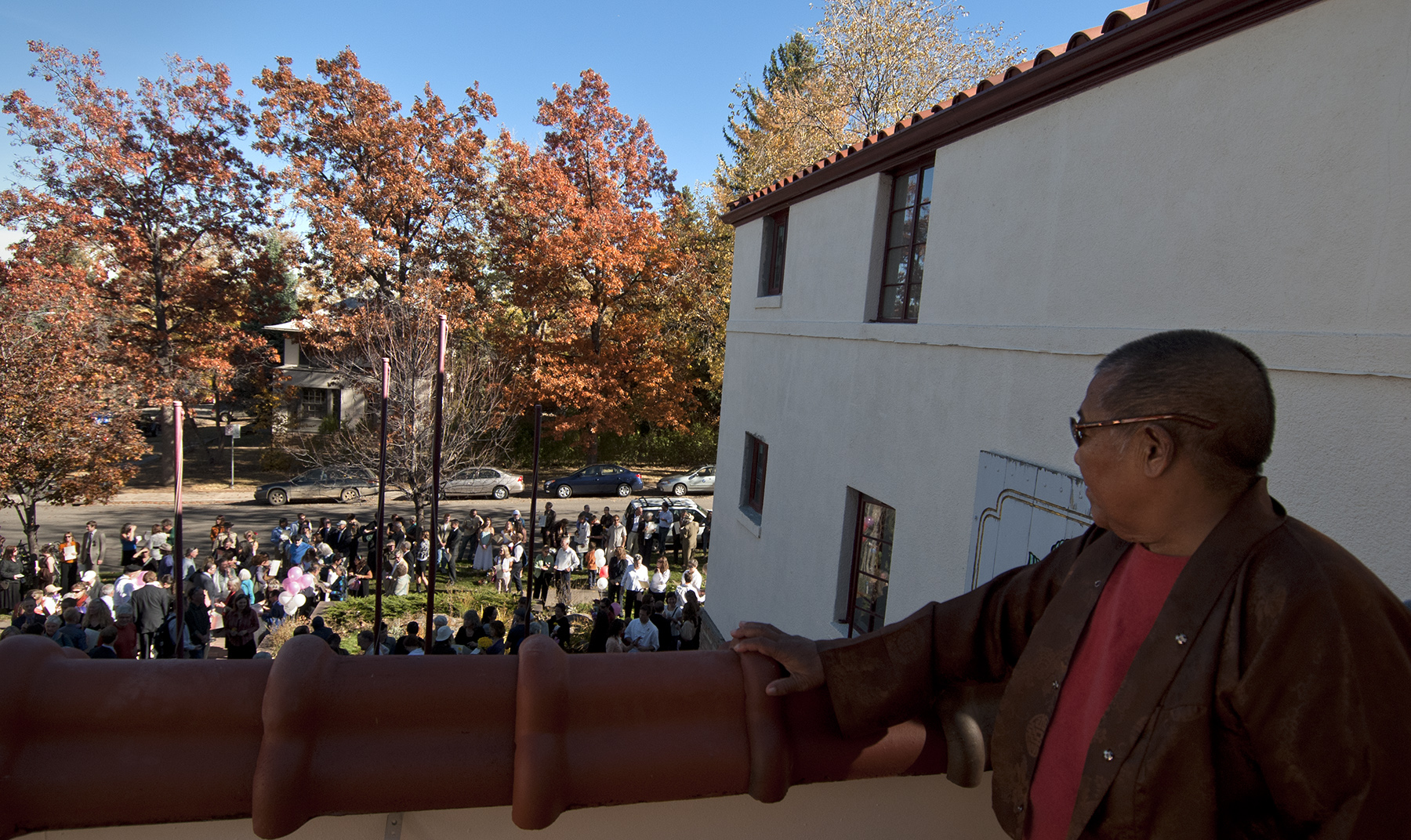 Lady Konchok on the Marpa House balcony looking out at the crowd gathered below.
Thanks to Marv Ross for the photographs: www.MarvinRossPhotography.com.
Post Tags:
Jetsun Drukmo
,
Marpa House
,
Mukpo Baby News
,
Royal Gallery