Sunday
Mandala Projects
Global Connections on New Year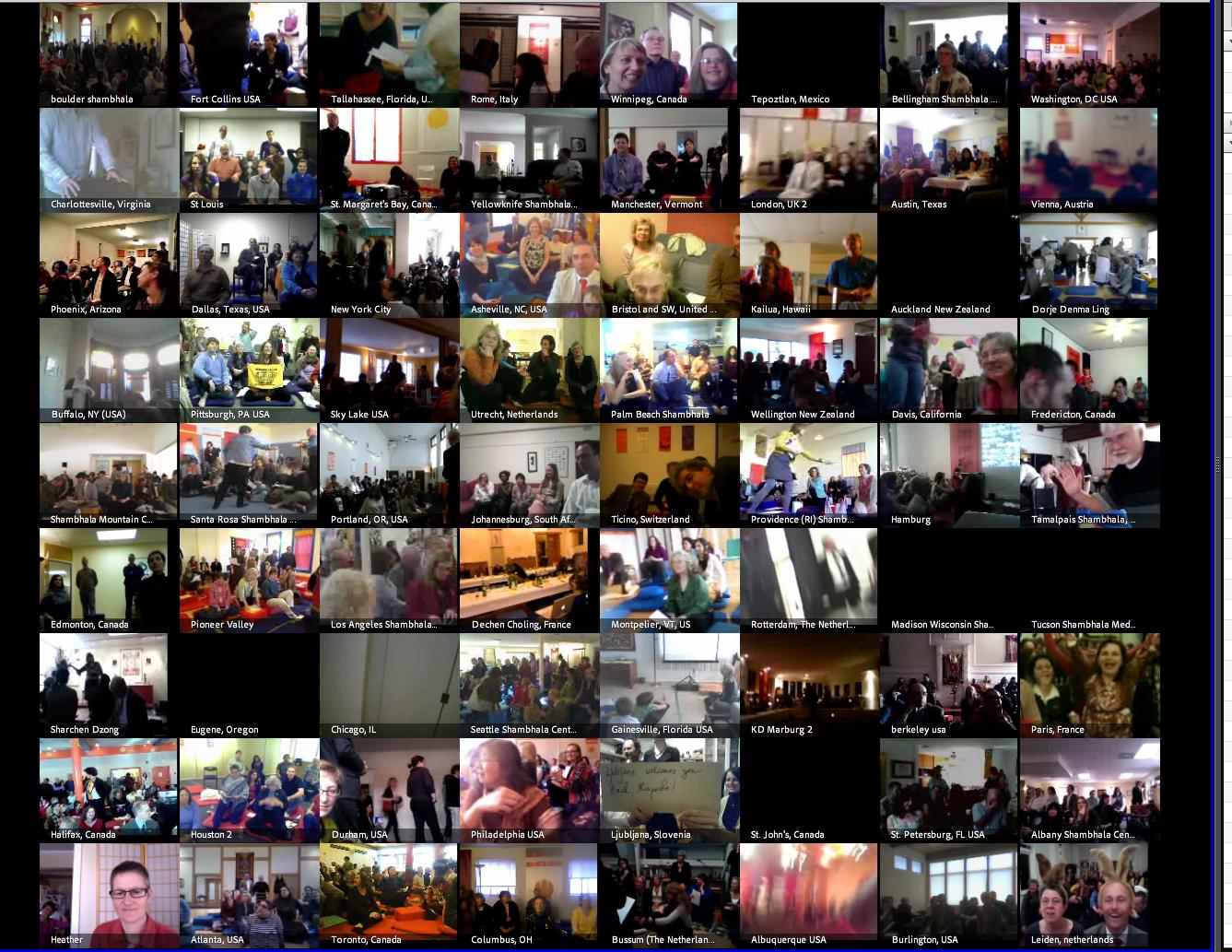 Shambhalians from around the world gathered for Shambhala Day yesterday to celebrate the new year according to the lunar calendar. The day is referred to as losar in Tibetan.
Shambhala Online's Heather Scott, who coordinated the online portion of the day, stated that 138 centres and groups were part of the international hookup this year. This screen shot shows the exuberance of the community awaiting the Sakyong's annual address and its global sweep–from Tepoztlan to Halifax on one side of the Atlantic and from Paris to Johannesburg on the other. (Click on image to enlarge.)
Remarks by the Sakyong and Sakyong Wangmo, as well as photos from the day's events in Boulder, will be posted soon on the Shambhala Times.
Post Tags:
losar
,
New Year
,
Shambhala Day