Wednesday
Community Articles, Uncategorized
New website to support young sangha around the world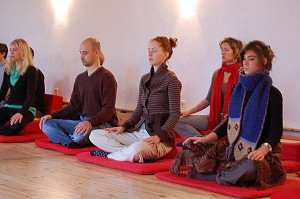 Have you seen www.every-bodhi.org? Everybodhi is an initiative started by Shambhala Europe to support young people on the path and open doors for new people to explore the three jewels. It is created by young people, for young people.
Everybodhi's mission is To bring together the young global community interested in Buddhism, meditation, contemplative arts, compassionate action, and mindful living. To make practicing and exploring these common interests easily accessible to anyone.
We do this by creating local and international programs like the Buddhist Youth Festival in Germany, the Young Sangha Summer Retreat at Dechen Choling and young sangha nights at Shambhala and other Buddhist Centers. We also talk with young people at Shambhala Centers all over the world to hear about their experience at their local center and identify ways we can be more supportive to young people on the path.
The Everybodhi website is a key tool to bring together and support young people around the world. It is made possible by a very generous donation from the Shambhala Trust and is being brought to life by the ideas and inspirations of young sangha.
Over the last few years hundreds of people in their late teens, twenties, and thirties from more than 25 countries have come to our programs. Through the genuine connections people make with one another at these gatherings a beautiful, diverse, and supportive young global community is emerging.
We are still in need of people to bring the site to life as we continue the development phase. Blue Mandala is leading the building of the site and there is space for volunteers of all types depending on what your inspiration and skills are- programmers, graphic designers, social networkers, writers, photographers, artists, donors, visionaries, etc.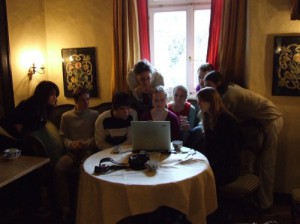 Take a look. If you feel inspired to be a part of this movement, let us know!
For more information, contact the EveryBodhi Super Assistant, Laura Leslie: [email protected]
Post Tags:
Buddhist Youth Project
,
youth sangha