Thursday
Featured Stories
Grilled Vegetables & Sauteed Chard: Dispatch from the Kalapa Court Kitchen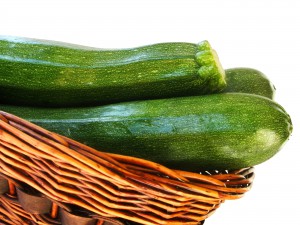 Column: Dispatches from the Kalapa Court Kitchen
Gather your Shambhala family around you this weekend and embark upon a journey of preparing food served and enjoyed in the Kalapa Court! Following the soup and salad, these two vegetable recipes by Machen Kevin Hoagland and Machen Janos Porps will pair perfectly with the main dish of this delightful menu, which will be posted tomorrow.

Machen Janos Porps describes his connection to the lineage: "I was conceived on the day off at the first dathun held at the then named Rocky Mountain Dharma Center in 1974. I was raised in the Shambhala Sangha in Boulder, CO, attending Alaya pre-school & Vidya elementary school. I attended the Shambhala Sun Summer Camp from ages 10 – 16, completed the 16 year old Rites of Warriorship (ROW), and have since been volunteering as staff for Sun Camp for the past 16 years. In addition, I am an active member of the Dorje Kasung. I have been a student of the Sakyong for many years, and continue to practice and serve with much delight under the guidance of both their Majesties. I have been a Machen, cooking for the Sakyong and Mukpo family since 2004. I currently hold the post of Regional Machen officer for Boulder and the Front Range. I received my culinary education at the Culinary School of the Rockies and have worked in and around the food service industry here on the Front Range for the past 7 years."

Grilled Vegetables
Obviously grilling anything imparts a bit more of a smoky flavor to your food, and is great for very high heat "searing", but is not necessary for this side dish. We grilled the veggies at the Machen banquet out of a convenience for cooking space, versus a better tasting "Grilled vegetable". Basically, this dish can be perfectly achieved in a sauté pan on the stovetop. As for the vegetables, we kept it simple with red peppers and zucchini for their color and textures, and it is also what we had on hand. One should use whatever vegetables they feel inspired to use.
Preparation For the Grill
Red Peppers washed, de-seeded and quartered
Zucchini washed and halved
Toss veggies with olive oil, salt and pepper.
Cook on a hot grill, being mindful not to burn or blacken the veggies too much. Cook until the veggies are "al dente" as they will retain some residual heat after removal, continue cooking if you desire a more grilled effect.
——

Steamed or Sautéed Chard
Personally, I find that traditionally steaming the chard in a pot with a colander is an unnecessary step that can easily overcook the chard, so I prefer to sauté it first, and then finish it with some liquid covered in the same pan.
Red and Rainbow chard – about ½ or 1/3 a bundle per person, as it cooks down quite a bit.
Wash and cut into 1 inch strips horizontally.
Discard the tough bottom stalk and any wilted or soggy parts.
1 tablespoon minced shallot
1 – 2 tablespoon of olive oil
½ – 1 cup of Chicken or veggie stock, or water if you prefer.
Salt & pepper to taste.
Preparation
Heat olive oil in a pan large enough to contain all of the chard when finished, you can add the chard in batches, as it cooks down & wilts, then add more, mixing it in thoroughly. Make sure you have a pan with a lid. Add shallot and sauté until fragrant (30 sec. or so), add a pinch of salt, add the chard and stir to coat the chard in the oil/shallot mix. Add some stock or water to the pan as the chard "cooks down" then add more chard until all the raw chard is in the pan. Add enough stock to keep the chard from burning (or getting too dry) but not so much that it becomes a soup. Cover with lid and cook until tender, add salt & pepper to taste. If you like, you can squeeze a small amount of citrus on the chard before serving, to add a slight bit of brightness.
~~~~
His Majesty the Sakyong has asked the Machen Corps to initiate a conversation within the wider community about these very questions regarding Shambhala culture, cooking, and dining. One way that we hope to do this is by regularly sending dispatches, as it were, from the Kalapa court kitchen. Some of these dispatches may be reflections on experiences, ideas, or themes; some may be recipes from the court kitchen with accompanying instructions, notes, and photos. It is His Majesty's hope that these dispatches will offer the good citizens of Shambhala a culinary connection to the life and culture of the Kalapa court – as well as some tasty meals!
Post Tags:
community
,
cooking
,
Family
,
Kalapa Court
,
Shambhala Lineage Festival