Tuesday
Featured Stories
Shambhala Lineage Festival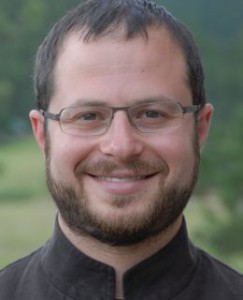 Letter from the Kalapa Acharya Adam Lobel
Following the Sakyong's letter and on behalf of the Kalapa Council, I would also like to warmly invite the entire Shambhala community to celebrate the first Shambhala Lineage Festival on September 24 and September 25, 2011. This festival will be a global event, taking place in all Shambhala Centres, focusing on the vision of creating enlightened society.
Everything that we do in Shambhala—from meditation practice to running a centre to raising our children — can be understood as part of a social movement to create enlightened society based upon confidence in primordial goodness. The Sakyong would like us to gather together to further bring this vision to life and thus "make the impossible possible." After reading many of the responses to the Letter of the Morning Sun, the Sakyong feels that our community is longing to manifest this social vision with increasing strength.
In order to support this longing, the Sakyong has composed two new vows that will help us deepen our commitment to creating enlightened society: the Shambhala vow and the Enlightened Society vow. The purpose of my letter is to explain some of the view and details in connection with the two new vows so that you may contemplate if you would like to take these vows when the Sakyong offers them to the community during the Shambhala Lineage Festival.
Many of us have essentially already committed ourselves to the spirit of these vows. For some, the meaning of these vows has been our primary focus for many years, ever since the Dorje Dradül first proclaimed Shambhala vision. For others, this will be a fresh moment to orient ourselves toward Shambhala and its expression of societal goodness. This festival will be an opportunity to celebrate this spirit of dedication for senior practitioners and new warriors alike. It will also be a time to gather and share in a collective conversation about the meanings of enlightened society, what we are already doing to bring forth this vision, and what we still need to learn and cultivate in order to make it so. The vows are the inner commitment that manifests as increasing engagement with the social, economic, ecological, and spiritual challenges that we face on our planet.
The Sakyong will offer both vows in an online format during the Shambhala Lineage Festival. Suggested guidelines for the level of practice recommended before people take each of these vows are given below. The Sakyong would like us to trust ourselves in making the decision whether to commit in this way, as he trusts us. Everyone and anyone, including friends and family members not part of Shambhala, are welcome to witness the ceremonies for both vows.
These vows are new, so there will of course be many questions. We will be offering a Shambhala Online teaching on the vows with Acharya Judith Simmer-Brown on September 11, at 2pm Atlantic time. There will be opportunities to ask questions. We will communicate further about this event in the coming weeks.

—

To read the full text of this letter, including more information about the Shambhala Vow, the Enlightened Society Vow, and the difference between the Shambhala Vows and the Buddhist Refuge and Bodhisattva Vows, please click here. Talk to your local Center for more information on how you can be involved with this new Festival.
Post Tags:
community
,
Enlightened Society
,
Shambhala Lineage Festival