Wednesday
Mandala Projects
2011 Interview: The Bones of Mindfulness
This year's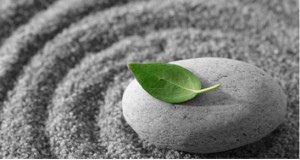 Applied Mindfulness Conference will take place November 11-12, at West Chester University in Pennsylvania, and is co-sponsored by Tail of the Tiger. The following interview was conducted with some of the conference's founders: Patton Hyman, Michael Carroll, and Mark Hurwich. As a natural extension of creating enlightened society, the organizers of this event are interested in finding people within the Shambhala community who are interested in taking a lead on building connections with institutions in their own cities in order to share and practice applied mindfulness. See below how to get involved.
Question: Why are these conferences called "Applied Mindfulness"?
Patton Hyman: A few years ago, meditation was fairly unknown. It is commonly known now, and so the issue many people have is: "How do we make the connection between meditation and our lives? How do we combine the approach to meditation with what we do in the world?" In the beginning, our applied mindfulness programs were looking at how mindfulness is useful to people in their daily lives.

Michael Carroll: Whether as a community we're involved or not, there are certain facts on the ground: mindfulness as a practice and as a way of life is rapidly growing in this country, and in Europe, Canada, and South America. Most of the language around mindfulness these days comes from science and medicine, which are documenting the actual impact of mindful practice. A congressman [Tim Ryan] recently addressed a conference in New York called Creating a Mindful Society about this. He spoke about mindfulness, and also about the story going around that evolution is just a theory. In response, he said, "No, it's a fact- we found the bones!". So, just like that, we have found the bones of mindfulness. It's a tremendously true thing from science: we've found the bones.

The pertinent question now is, "How do people who practice mindfulness live their lives?". There is currently a very large emerging conversation in our wider society about this topic. People in all walks of life – from military officers, judges, lawyers, doctors, psychotherapists, business people, to our lowest income neighbors – are showing and demonstrating how mindfulness is being applied in their lives. They are relating the very powerful and inspiring impact this has on their lives and the other people they are in contact with. This conversation is gaining a lot of momentum, and there are groups of institutions shaping this discussion. Most notably, the Mindfulness Based Stress Reduction (MBSR) community has been training thousands of people in mindfulness. Therefore, the Applied Mindfulness Conference is an expression of our lineage in this conversation.
Q: What is the structure of these conferences?

Michael Carroll: We have put together a panel of people who present how they've applied [mindfulness] and then they break out into smaller groups to have seminars around a specific field. Following this, they come back together to bring their findings to a larger conversation. The conference also incorporates contemplative practice, sitting meditation, and conclude with a robust social event at the end.
Q: Who are you trying to reach with these conferences?

Michael Carroll: It is about applied mindfulness, and therefore we are interested in people's daily life and work. So we are having conversations with people who are applying meditation practice to their work. For example, there will be a young man presenting at the West Chester conference who is currently a college student. He was so depressed that he almost committed suicide, but how he emerged from his depression was by learning and practicing mindfulness. As a result, he came together with other students and they have created a group called The Mindful Revolution. They are talking about how mindfulness brings meaning back into higher education by questioning how things are done.
Q: Why do you think conferences of this type are important?
Mark Hurwich: I am relatively new to Shambhala, but not to mindfulness in application. The application I am most interested in is business (expanding mindfulness beyond meditation into other things, such as, conscious capitalism). A lot of people intuitively realize there's something wrong with business and how we're doing it. It's very important to provide an opportunity to release creativity and bring mindfulness into our work lives, particularly with how much fear and grasping there is [in our society].

Patton Hyman: People in all walks of life have suffering and anxiety, so bringing this practice to them can help them have more of a sense of well being and manage their job better at the same time, as well as getting along with other people more effectively.
Michael Carroll: Much of what we do in Shambhala, which is very healthy and helpful, is very much on our terms – people come to our centers and we bring them through our path, which is all very good. However, applied mindfulness as an expression of Shambhala is engaging the world on their terms. We're curious about their world and experience, curious about working with others from other traditions, and seeing how they express themselves and work with each other. We are engaging them on their terms, not ours.
Q: Final Thoughts?

Michael Carroll: The Applied Mindfulness conference is new and unfolding, and we would love to get more support. It would help if there are people in the Shambhala community who are interested in this application of mindfulness in their city and are interested in putting some effort into helping to host and put together a conference.
For more information on the upcoming conference, or to attend, please visit the conference's website here.
—
Are you interested in applied mindfulness and exploring the intersection of your work-world and your mindfulness practice? Are you in a city that you think would be open to exploring this conversation? Do you have friends or co-workers that would like to initiate a conference in your area? Join the movement of mindful living and contact Patton Hyman, Director of Tail of the Tiger at: [email protected]
—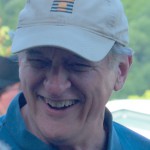 Patton Hyman is President and Development Director of Tail of the Tiger. Housed in Barnet, VT, Tail of the Tiger presents retreats and programs applying mindfulness meditation in the professions, business, and the arts. Patton has taught meditation for more than 30 years and is the author of "The Mindful Lawyer: Mindfulness Meditation and Law Practice." He has led or co-led a number of professionally-oriented Tail of the Tiger mindfulness meditation programs accredited for continuing education for lawyers, judges, psychotherapists, nurses, palliative caregivers, and others.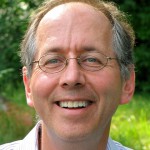 Mark Hurwich joined The London Perret Roche Group, LLC (LPR) in 2010 with 32 years' experience in global business strategy, sales and marketing operations, and incentive/organizational design in situations from start-ups to multinationals. Mark is passionate about helping clients build healthy, vibrant, competitive organizations as they develop and implement business strategy: translating industry change to company strategy to front-line tactics, all in a way that achieves breakthrough business results, as well as professional growth and improved work/life satisfaction. Mark lives his commitment to what "enlivens people" in his enjoyment of yoga, dance, cooking, golf and meditation.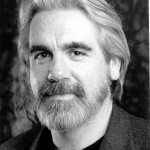 Michael Carroll is the author of Awake at Work (Shambhala 2004), The Mindful Leader (Shambhala 2007) and the forth coming "Fearless Work; a Confident Life" (Shambhala 2012). He has lectured on the topic of leadership and mindfulness at over ten universities and has taught meditation and buddhist studies at many of the leading meditation and yoga practice centers throughout the US, Canada, Australia and Europe. In his 29 year corporate career, Michael Carroll has held Vice President of Human Resources positions with Shearson Lehman/American Express, Paine Webber, Simon & Schuster and The Walt Disney Company. Since 2002, Michael has been building an active consulting and executive coaching business with over 25 client firms.
Post Tags:
Applied Mindfulness Conference
,
mindfulness
,
Tail of the Tiger