Monday
Featured Stories
2020 Vision Starts Now

article by Shastri Rebecca Hazell
At last year's Kalapa Governance Gatherings across the mandala, Sakyong Mipham Rinpoche's vision for the future of Shambhala and of the earth itself was front and central: we can make the impossible possible! According to what he calls 2020 Vision, by that year we can have introduced meditation, the experience of unconditional goodness, and the vision of enlightened society to 12 million people across the globe. He regards this number as the "tipping point" for transforming our global society and renewing the life force of our planet. Vast vision, perhaps intimidating, but he is a master of making the impossible into the possible.

We can accomplish this vision on the personal level of caring for our world in our daily lives, recognizing its sacredness and the sacredness of its inhabitants, and not just the human ones. But we can also pass on our wisdom and sacred view to newer meditators, who will in their turn pass it on to others as leaders within the sangha. Leadership doesn't just mean taking on a huge responsibility like directing your center. We can volunteer to help in modest ways that make a huge difference to the way each local center functions and flourishes, from greeting people at an open house night to staffing a Shambhala Training program to arranging flowers to joining the Dorje Kasung.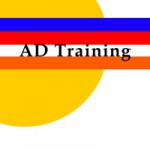 If we feel further inspired, we can coordinate programs or take on a major role on the local Shambhala Council. And if we feel the inspiration and aptitude, we can become Shambhala Guides, Assistant Directors, and Meditation Instructors. And, of course, we are always teachers, either by example or, with training, in formal situations.
Across the Shambhala mandala, programs are regularly offered to cultivate, nurture and train us as leaders. Most centers offer some kind of basic training to people who would like to volunteer; as well, people learn to coordinate programs either through mentor-ship or in workshops. And regional trainings are offered to train people to give meditation instruction, beginning with becoming a Shambhala Guide and then taking on the more demanding but also rewarding roles of Assistant Director and Meditation Instructor. Periodically, teacher trainings are offered to experienced ADs and MIs. The inspiration behind these trainings is that we have so much to offer, and that all these roles are of tremendous value in promoting 2020 Vision.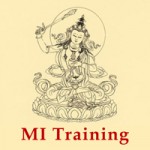 Not everyone feels comfortable in all roles; not everyone will be suited for every role; but everyone has something to offer. It is always challenging to step beyond our shyness or busy lives, but the joy we experience in reaching out to others more than repays our rising to the challenge. This year, many types of training will be offered across the mandala. What role might you step into? What talents and skills might you offer? And how many hearts might you touch between now and 2020?
In Victoria, British Columbia, for instance, early this summer we are offering AD Training and MI Training on two consecutive weekends to empower people to fill either role or both. And during the week between programs, trainees who come for both programs will have an opportunity to discover the beauties of a great little city on a drala-drenched island.
To learn more please follow the links below:
Shambhala Assistant Director Training
with Shastri Rebecca Hazell and James Sacamano
Victoria Shambhala Meditation Centre | June 22 – 24, 2012
Shambhala Meditation Instructor Training
with Shastri Rebecca Hazell and Shastri Susan Chapman
Victoria Shambhala Meditation Centre | June 29 – July 1, 2012

~~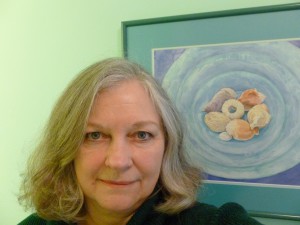 Shastri Rebecca Hazell is an award winning author and artist and has been a student of Chogyam Trungpa Rinpoche since 1973 and of Sakyong Mipham Rinpoche since his father's death. She has been a Shambhala Training Resident Director twice; was a volunteer for Shambhala Training International, helping to compose syllabi and training manuals; was Co-Warrior of the Halifax Shambhala Centre and member of the International Council of Warriors; and now is deeply involved in training MI's, AD's and future teachers of Shambhala. Unofficially, she has written, painted, sewn, and performed a myriad of other volunteer activities for Shambhala all across the continent, from the SF Bay Area to Halifax to Victoria, BC, where she now serves as the centre's Shastri. She is about to release a trilogy of historical novels based on discovering basic goodness in the darkest of times.
Post Tags:
2020 Vision
,
Sakyong Mipham
,
Shastris