Friday
Mandala Projects
An Uncommon King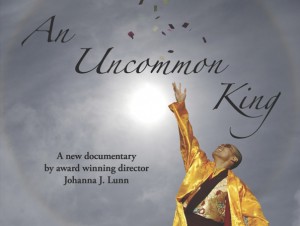 Interview by President Richard Reoch
with Johanna Lunn, director of the new film An Uncommon King
How long did it take to make?
Over all it took 17 years to make and was shot in 12 countries. James Hoagland brought this idea to me 5 years ago. He had been documenting programs and events in the sangha for many, many years. When Rinpoche became Sakyong in 1995 James began to intensively chronicle his life. He traveled with him to many places to shoot video. He had a lot of footage but needed help to craft it all into a story. I am an experienced director and creative producer, and produced a video on the Sakyong's empowerment so I already had a keen interest in the unfolding story of Shambhala. Once I came on board we began doing interviews with the Sakyong and continued to travel a bit more with him. He was very supportive and generous with his time. He trusted us with telling this story. The Sakyong Wangmo was incredibly gracious as well.
The cinematography is breathtaking, it is almost more like an adventure film than a documentary. Did you realize it would turn out this way?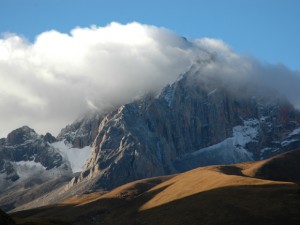 There was a lot of auspicious coincidence connected to the filming. James and Ethan Neville went with the Sakyong on his two trips to Tibet. They captured some of the most remarkable footage. Because they were with the Sakyong they had intimate access to everything. And as it turns out, they captured a time in Eastern Tibet just before the high-speed train to Lhasa was open and the roads connecting the area to the city of Jyekundo were still dirt. This was a last glimpse of an era when horses were still quite important and material goods were not easily available. This footage is remarkable and naturally very cinematic.
But it's not all about Tibet. All our footage looks great and since we filmed in 12 countries – there is quite a rich pallet! We captured some amazing moments including early meetings with His Holiness Penor Rinpoche, spending time with the Sakyong at home in Halifax, on the road across North America and on retreat in India. We even have footage of the first time the Sakyong laid eyes on the future Sakyong Wangmo!
Since the early 1970's many talented people have photographed and recorded audio and video of events in Shambhala. This means we have a remarkable treasure trove of material that will benefit many now and in the future.
We "re-discovered" some wonderful jewels in the Shambhala Archives, like the audio recordings of the Sawang empowerment. That's when the Sakyong was 15 and became the "Sawang" and formally became the Vidyadhara's Shambhala successor. The audio added a very personal note to a very formal event. I can't wait for the public to see it.
Why did you choose this provocative title? Did you worry that the emphasis on the Sakyong as king would turn people off Shambhala?
A good title should tell you what a movie is about. There are so many movies out there that we wanted something that popped out a bit and caught your imagination. To be honest, I didn't think it was a provocative title. I thought it described factually who the Sakyong was. Beyond the Shambhala community, it's not provocative.
I realize that the notion of kingship in a democratic world is a dicey one. It's just that the Sakyong is a spiritual king, as was his father before him. They were empowered to be spiritual kings in the Shambhala tradition. In North America we are not used to such ideas. From that point of view, the movie gives you a lot to think and talk about.
What did you learn about the Sakyong that most surprised you?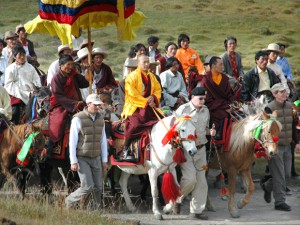 Before the Sakyong's father escaped from Tibet he told his brother Damcho Rinpoche that he wanted to start a family lineage. He told him that he felt it was the best way to preserve the teachings. Tibet was crumbling and the most precious thing, the thing at the very root of Tibet's entire culture, is the Buddhist teachings. Even though his father was still a monk – and a very high lama at that, he was intent on having a child to pass the teachings onto. I was really surprised by how much clarity the Sakyong's father had about that. His whole life was dedicated to protecting, transplanting and then propagating those teachings. That is the mission the Sakyong inherited and is continuing.
There were other surprises too, but I don't want to spoil the movie!
Isn't this film premature?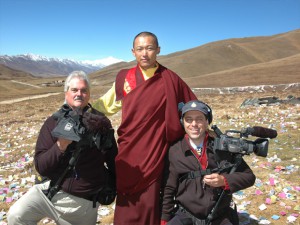 Before I agreed to take this project on, I thought long and hard about that. It was difficult for me to have perspective at first because I have been part of the sangha since I was 22 and took so much for granted. I also thought I "knew" the story. I did some research by first talking with people who had been around a long time and realized quite quickly that for every one I spoke with there was a different story that emerged. Then I started to literally look at the timeline of events in the life of the Sakyong and his father. That's when I realized there really was a story to be told.
So no, I don't think this film is premature. To be sure this is a biography of a man very much entering his prime, so I think there will be other stories to be told down the road. But this biography is about the establishment of the lineage of Sakyongs. Where Sakyong Mipham Rinpoche comes from and what his life purpose is. It's a father–son story, it's a story about wisdom passing from East to West. Above all it's a story about basic goodness. It's a living story that is unfolding all the time. So maybe you could think of this as a chapter of what I hope will be a very storied life.
Do you think this will appeal to people outside Shambhala – or is it an insiders film?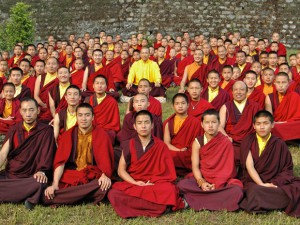 People who don't know anything about Shambhala who have seen this film find it really interesting. They really connect with the Sakyong and find him fascinating. It's a story that holds people's attention. We are not trying to explain everything or to spoon-feed the audience. There is room for people to reach their own conclusions about who this person is and about the Shambhala teachings. It's good when people walk away wanting a little more. I hope people watch the film over and over again. Shambhala members have told me this is a good film to share with family and friends. Nothing could make me happier.
A short time ago we brought "An Uncommon King" to the Hot Docs International Documentary Festival. In addition to being a public festival, it's also the largest industry market in North America for documentaries. I sent out an invitation to distributors, buyers and broadcasters to come and screen the movie. To get people's attention in the subject header of the email I put "Is it possible society is good?" The responses were really interesting. I got one email back that simply said "no." And many others expressing interest in seeing the movie. Since then we have been talking with a number of distributors and finalizing a deal with iTunes and Netflicks among others.
What's the next step in getting the documentary out there?
We are launching an Indiegogo campaign to gather momentum and to get people behind the fall launch of "An Uncommon King." Indiegogo is a crowdfunding site like Kickstarter. We are looking for a modest amount of money to make the theatrical and DVD masters so we can distribute the movie. We will put out an announcement soon to let people know when this is happening. But it will be around the second week of July.
People can friend us on Facebook or visit us at our website at www.AnUncommonKing.com. As we move forward we will be posting lots of clips and photos, so stay tuned.
~~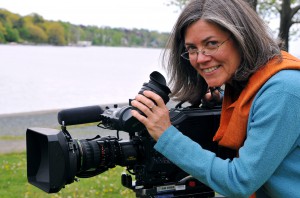 Johanna Lunn is an award-winning documentary and television producer, who has been the driving force behind many compelling, informative and thought provoking programs. Her work has garnered seven Gemini (Canadian equivalent of an Emmy) nominations and taken home three wins. In addition to producing hundreds of hours of television series & one-offs as an in-house executive producer, she has made independent documentaries for her own companies Wild East Productions & Centre East Media. She has worked as Director of Programming for Alliance Atlantis and played a key role in the launch of IFC Canada. Prior to that, Johanna was Head of Independent Production for CTV. She created the first competitive international children's film festival in English Canada and was Artistic Director of the Atlantic Film Festival. Years of programming and producing have honed her story-telling ability.

Post Tags:
film
,
interview
,
Sakyong Mipham
,
Uncommon King