Sunday
Scene and Heard
Children's Day Stories and Photos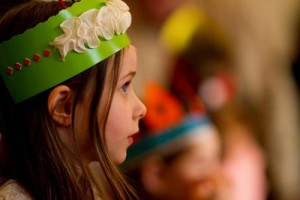 Children's Day is the annual Shambhala celebration of light at the darkest time of the year. Held on or around the Winter Solstice, it is a day to celebrate light and children. Communities around the world gather together with their children and families to bring gifts for other children in need, to make arts and crafts, to enjoy the presence of a Shambhala "King and Queen" and often to enjoy the fun of a special play. The plays are usually adapted from Jataka tales, or stories of the Buddha. But not always; some plays are based on other Shambhala stories, as you will see.

As a special treat this Children's Day, the Shambhala Times is pleased to present the following selection of stories, photos and videos of Children's Day celebrations from around the world. We worked hard to collect these for you, so please click on the links below to view each community's story, and enjoy!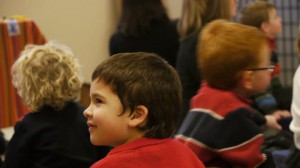 Toronto Shambhala Center
Pioneer Valley Shambhala Center

Vancouver Shambhala Center
This video is one of two from the San Francisco Dzong, enjoy!
Post Tags:
Amsterdam
,
Boston
,
Children's Day
,
Columbus
,
Halifax
,
International Programs
,
Karme Choling
,
New York City
,
photos
,
Pioneer Valley
,
San Francisco
,
Toronto
,
Vancouver
,
Video