Wednesday
Community Articles
Give A Day
Day: Given
by Gordon Shotwell
A few years ago, I wrote an article for the Shambhala Times describing my own irrational willingness to volunteer almost unlimited time to Shambhala, but complete irritation about being asked for a monetary donation. It was strange for me to recognize that, while I spend most of my life exchanging time for money in one way or another, it was so much easier to volunteer labor than to volunteer the financial product of that labor.

Fast forward to this summer: Shambhala International took me up on my idea to host a "Give-A-Day" fundraising campaign. I was therefore predictably excited to hear this. The idea of this campaign is to ask people to pick a day in July and dedicate the activity of that day to Shambhala. This could be simply a dedication of intention, or practice, or it could include a financial donation of one day's wages. I often find money abstract and difficult to connect to the world, and so monetary donations are a little difficult. I love this campaign because it's asking for something concrete which we all have in equal measure – one day of our activity, whatever that activity may be or produce.
My job during the first part of the summer was to study for and take the Law Society of Upper Canada licensing examinations (the bar exam). Since I won't be working in July, I decided to give June 18th, the day I was taking that exam, to Shambhala.
The Ontario licensing examinations are an interesting and somewhat surreal process. Eleven hundred hopeful law students file through an elaborate security process with multiple checkpoints (checking for, among other things, foods that might be too loud and therefore disturbing to other exam-takers, like apples and carrots, and bulky clothing that might hide recording equipment), into a large airplane hangar. We stay in this hangar for the next seven hours answering multiple choice questions about real estate, wills, and business law. If you want to reach under your desk to get your lunch, you have to raise your hand for a monitor to come and do it for you. You have to be escorted to the restroom.
As I was taking the exam I kept reflecting that probably none of my fellow test takers had ever heard about basic goodness and probably very few of them knew how to meditate. I found myself wondering whether any of them had the thought of working to develop enlightened society. The awareness that I was doing this annoying, tedious, somewhat dehumanizing activity for a bigger picture of something worthwhile really helped me feel more cheerful about the whole experience. Each time I noticed my own anxiety, or felt the waves of anxiety and suspicion wafting off the other almost-lawyers, I remembered the aspiration I had made that morning. I reminded myself that I wasn't just trying to get through the day; I was doing something that hopefully would benefit everyone in that airplane hangar.
By giving June 18th I was able to connect my aspiration for enlightened society with the rather tedious and dreary work I had to do that day. In a simple, direct way, my activity that day supported the creation of enlightened society, more directly than I usually notice. It was wonderful practice, and I encourage everyone to consider giving one summer day to Shambhala.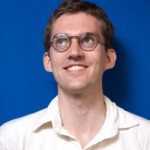 ~~
To learn more, and donate a day, please click this link.
Gordon Shotwell is a second generation buddhist and cheerful member of the Shambhala community in Halifax.
Post Tags:
fundraising
,
Give A Day
,
shambhala international
,
videos
,
Volunteering