Tuesday
Community Articles, Mountain States
Sangha Mobilizing for Flood Recovery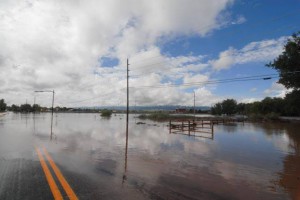 News from the Colorado Front Range sangha. Refresh your browser for updates.
Checking in with Shambhala Centers
On Sunday, Boulder Center Director Ulrike Halpern sent an email asking everyone to check in. She received dozens of stories from people who lost their homes or incurred damage, as well as offers of temporary housing and capable hands for pitching in with the recovery. The center is now asking members to call 303-444-0190 with their needs and offers. In general, people need temporary or permanent housing, vehicles for loan or use, and help making repairs.
The Shambhala Network Message Boards
Regional discussion boards are busy on the Shambhala Network: both Rocky Mountain Announcements and Boulder Community Room are filling with stories, requests, offers, information, and well-wishes.
Facebook
Photographs and checkins abound on Facebook. Networks of sangha members are organically organizing, springing to action, and reporting it to friends and family. If you haven't logged in for a while and you're curious how people you care about are faring, Facebook is probably the best venue for updates.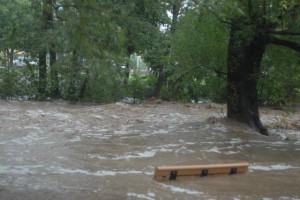 The Boulder Shambhala Center reopened for programming on Monday. Not much water entered the basement, and what did seep in caused no damage.
Shambhala Mountain Center is open once again after cancelling all programs this past weekend. During the storm, it was too difficult for arriving guests to navigate the road closures. On-land roads are riddled with potholes and ruts, and there are two very deep mud holes. There are leaks and minor flooding in some of the staff housing buildings. The lower level of Rigden Lodge was flooded with several inches of water. That has been drained and dried out, but the carpet will need to be replaced. Reconstruction efforts on the kitchen roof had to stop, and there was additional damage during the storm. SMC has opened up to their lodging to sangha members in need of temporary housing, and ask people to call 970-881-2184 x224 to make arrangements.
Naropa University resumed classes Tuesday at all of their campuses. They had flooding and damage, and are still drying out some areas of their buildings. Most of their phone systems are down.
Marpa House residents spent a night bailing out their basement when they lost power and the sump pump stopped working. The basement holds their ngondro shrine room and repairs are underway.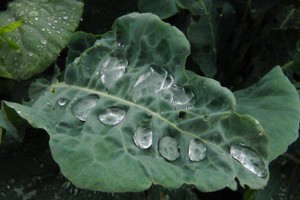 Fundraising
To offer general help to the Boulder community, go to Boulder Flood Relief.
The Boulder Shambhala Center and the Offering Bowl are working together to create a fundraising system by which the sangha as a whole and also individuals can receive donations.
Individuals who have been severely impacted are working on setting up donation accounts. Please refresh this page for links to their campaigns.
Post Tags:
Boulder flood
,
community care
,
flooding