Tuesday
Mandala Projects
Retreating Locally, Practicing Globally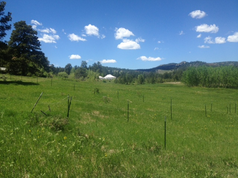 News and Updates from Shambhala Online
by Dixie Good
Last night brought more rains, but no new flooding, to the already water-soaked Colorado region, and snow to the higher elevations. Today cool bursts of wind shake rain droplets from the leaves to remind us that fall is suddenly here. I imagine that our friends in the southern hemisphere are finding similar signs of spring. The visits to land centers, the teachers we met, the friends we made are slowly mellowing into warm memories.
At Shambhala Online, we're busy with the new season of programs. Registrar Barbara Zielinski communicates with teachers and participants about their upcoming programs from her home near Dorje Denma Ling, Nova Scotia. Tech Leader Greg Heffron, our newest team member, prepares meeting rooms in Adobe Connect and works with program moderators from his home office in Bellingham, Washington, in the western U.S. In Halifax, Acharya Eve Rosenthal contemplates her upcoming talk for Scorpion Seal practitioners, and the Dorje Loppon Lodro Dorje is readying for the Year 2 series of Mahamudra studies. (Both of those programs will broadcast from Halifax on September 28.)
A common refrain pops up in conversations across the globe: "The summer retreat season was wonderful. Now I'm settling down, happy to be back at home, eager to practice what I've been learning." Barbara Z. sums up the experience for many of us, saying, "As often is the case with retreats, I will probably get more out of it when it's over!" How true.
Some of us are fortunate to live near practice friends. My ngondro buddies in Denver and Boulder have spurred me on so many times, inspired me out of the doldrums and pried me out of my practice cocoon. Just reading a text together and discussing it can make the teachings come alive. Knowing that we are not alone is so basic, so good. But not everyone lives close to centers and fellow practitioners. Shirly Pugatzky knows this all too well. "It's hard to keep [the practice going] all by myself here in Israel," she wrote recently.

In early September I invited friends from the Dechen Choling Sacred World Assembly of 2012 to join me in attending Ashe Acharya John Rockwell's talk on "Ngondro as Life." Before Sacred World, we all "met" Acharya Rockwell for his online talks on "Entering the Vajra World." So it seemed especially fitting that we would come together again for his guidance on ngondro practice. Shambhalians in Belgium, Finland, Poland, Netherlands, Germany, and so many other places shared their eagerness to connect. The talk was wonderful, and so was our little virtual community. As Zbigniew Mielke said so poignantly, "I smile when I know, on the other side of the ocean, there is someone close." I do, too!
I hope that the Shambhala Online practice programs will provide support, inspiration and community to you, wherever you are and whatever you are practicing. If you have requests or suggestions, please contact me: [email protected].
Post Tags:
Shambhala Online