Saturday
Dharma Teachings
Tears, Tails, Dickey and Duane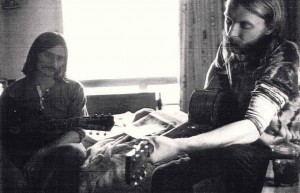 "My friends, we have each other."
by Susan Piver
"I love being alive and I will be the best man I possibly can. I will take love wherever I find it and offer it to everyone who will take it…I will seek knowledge from those wiser and teach those who wish to learn from me."
~ Duane Allman
Today has been a crying kind of day. Perhaps you've had such a day where you feel everything. I saw some posts on Facebook about sick children and I started crying. I reflected on a conversation yesterday with a friend and recalled the tender, hopeful look on her face when she talked about her dreams and I couldn't stop crying. I was talking to another friend this morning about my hopes (and frustrations) about my own work and I couldn't stop crying. And besides my ridiculously first-world problems, I remembered a story I read yesterday about a poor 8-year old Yemeni girl who died after her "wedding night" from sexually induced injuries. I sobbed and sobbed. I've got to get out of here, I thought. This is a terrible world.
I went to the grocery store to get something to cook for dinner and as I was purchasing some fish, I noticed they were selling fresh (meaning uncooked) lobster tails. Wait, I thought to myself, how did they get those tails off the lobsters? Did they rip them off of a living creature…oh, no… I couldn't stop crying. I need to stop eating fish, I thought. I looked around and saw other types of flesh for sale and thought, I can't stand the suffering. I should become a vegetarian. (I know there are those of you with extreme beliefs on this score, and I appreciate you. But I ask you to hold those thoughts for the meantime.)
I looked at the guy's face behind the fish counter and there was something very dear about him, like I could have told him why I was crying and we could have had a chat. (I didn't.) If I stop eating fish, will he have a job? If I only eat vegetables, can I ever really be sure they're farmed in a way that doesn't include the suffering of man or beast? Maybe I should go live on a farm and grow my own food. Maybe I should never go to a store because someone's face might be so dear and touch me so much that I never recover. Maybe I should just stay home.
I looked around the store for a safe person to look at or a safe product to buy, one untouched by suffering. I stood for a while staring at the vegetarian spring rolls. Surely these are untouched by creature sorrow, I thought.
I couldn't know. I looked around the market and there was no place that didn't make me think of suffering. There is no place to go, I thought. There is no place to hide. I can't even go buy dinner at the store.
At that moment, I realized that there is no corner I can back up into that does not include suffering. None. Of course, as a Buddhist, this is the first noble truth we are taught: Life is suffering but for some reason, until I saw those lobster tails, I didn't quite believe it. Suffering is not optional.
It's hopeless I thought.
And then I didn't.
As I walked out of the store, I noticed the song playing through their sound system: Blue Skies by the Allman Brothers. I love that song. I stopped in my tracks. I have listened to that piece of music countless times and this is why: partway through, a second guitarist joins the first and they begin to play together. With no effort, they find each other and play in tandem and off each other, one sweeter and the other fuzzier, totally separate and completely joined. At 2:27 they say hi and at 4:11 they say bye and in between they have a loping, endless, easy companionship. Friends. You might expect that two guitarists would "duel" or try to outdo each other, but not Dickey and Duane. They fall into each other and that falling outdoes me every time and I, well, cry. Always.
My friends, we have each other. We are capable of extraordinary companionship and dialog — and I don't only mean we can hash things out or come to agreements or recite poetry to each other — I mean we can encounter each other. We can respond to each other. We can connect with each other. We can see each other and the seeing (or, in this case, hearing) is everything. We are not alone.
Yes, it is true that our hearts are unprotected at every moment and anything from horrific child abuse to an innocent spring roll can cause us to fall apart. But we have each other. While we can't protect our own hearts, it is totally within our power to protect each other's. In fact, each is the only protection of the other. The Golden Rule is not a suggestion, it is an imperative. I can be careful and respectful in the way I talk to you, and not just that — in the way I think about you. I can watch out for you. I can see your sorrows and when you are drowning in them I can embrace you. When you are scary and about to go off the rails, I can feel sad for you in addition to all the rage, confusion, or fear you might also rouse in me. This is a kind of protection.
When I realized how beautifully (and, okay, oddly) our human situation is set up, that the only possible protection comes, not from money or policies or movements, but from acknowledging and loving each other — well, I couldn't stop crying. There is nothing but hope. And music, always. So the next time you are sad, listen.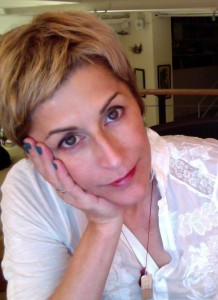 ~~
Susan Piver has been studying and practicing Buddhism since 1995. A graduate of Shambhala Vajrayana Seminary, she has been authorized as a meditation instructor. Susan teaches workshops on meditation, inner growth and creativity and is the author of the New York Times bestseller The Hard Questions: 100 Essential Questions to Ask Before You Say "I Do." She is also the author of The Hard Questions for an Authentic Life: 100 Essential Questions for Designing Your Life from the Inside Out, and The Hard Questions for Adult Children and Their Aging Parents, all published by Putnam. Her latest book, How Not to Be Afraid of Your Own Life, explores incorporating spiritual practice and study into everyday life. For more by Susan Piver, click here.
Post Tags:
Dharma Teachings
,
Susan Piver
,
Video