Wednesday
Community Articles
108 to the Horse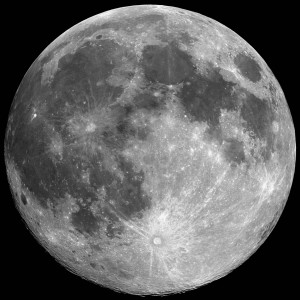 An Invitation
by Toby Sifton, Brunswick, Maine
A few years ago, maybe in 2006 or 2007, I was leading a Qi Gong class at the Boulder Shambhala Center, teaching a version of the traditional Five Element Qi Gong. As we wound down an eight-week session, I remembered that one of my teachers had suggested that after learning a new form one could practice it daily for 100 days to get it down pat so that it could be easily remembered and practiced, and the benefits more easily reached after a period of not practicing. So I suggested to this to the class, noticing that it was Autumn and that the end of our class would coincide with around 100 days to Shambhala Day. I do not remember if it was after we started posting the idea on the web, through sangha-announce mostly, when someone suggested that 108 would be a good idea.
I am still not clear as to why 108 is special, although there are plenty of fancy ideas, one of my favorite being that in Euclidean space, a regular pentagon's interior angles are 108º. Is that right, James Milani? There is probably a way to link it to the Golden Ratio. It is a number that suggests beauty and the infinite is my guess. Probably the most sensical Buddhistic version is that the six senses of sight, sound, smell, taste, touch and mental events, multiplied times past, present and future, multiplied times pleasant and unpleasant, multiplied times virtuous and non virtuous. So, it is everything; beautiful and infinite. But that is Buddhist math and that can go any direction, ten directions. Nine planets through 12 houses, for you astrologers; 108 stitches in a baseball for the Boston Shambhala Center.
Regardless, it was publicized on sangha-announce that year, and the following years, and a lot of people got on the bandwagon, choosing a practice they wanted to get in their bones and practicing it daily for the 108 days leading up to Shambhala Day. From sadhanas to ngondros, 10-minutes of shamatha to tonglen, some found it a useful way to break a habit of not practicing anything at all. Others who live far away from other practitioners enjoyed the 'gathering' of practitioners that was happening all over the planet. It was publicized through social media, the blue one and others, with pages dedicated to it, but like all things social media, that may have done more harm than good. I meet someone at least once a year who was inspired to hitch up their chuba and do some good practice through the 108-day sesshin. One year, it was a pleasure to see there were groups inspired by 108 both in Teheran and Tel Aviv. Zen groups from Florida to Maine joined. Some more disciplined folk pointed out that it was generally a good idea to practice daily 365 days per year.
So, we are here again and, yes, you ought to practice every day. If it is 200 days since Shambhala Day and your doctor gives you some bad news, it will be, as the old masters say, too late. But the idea of this 'practice', which is sometimes called 'Setting the Root' in traditional martial arts, is to pick a form that you have not fully brought into your life: a prayer, an aspiration, a posture, a pose, a dyad, a technique, a visualization; and bring it into your body and mind for good. When things get hectic and you just can not handle it for a while, when you finally do sit down and look, it will be right there.
November 14th, 2013 to March 1st, 2014

November 15th is the Sakyong's Birthday
March 2nd is Day One, Losar, Year of the Wood Horse.
Post Tags:
108 practice days
,
practice
,
Shambhala Day