Sunday
Opinion Pieces
Creating Enlightened Society on a Lifeless Planet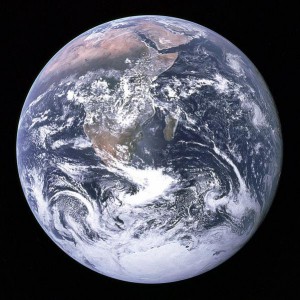 Are We Reacting with Urgency to the Climate Crisis?
by Irene Lorch-Wauchope, Halifax, Nova Scotia
As Buddhists, we understand that we create our reality with our thoughts. Unfortunately, this also applies to how many of us are reacting to the increasing urgency of the climate crisis. No matter how many reports of the Intergovernmental Panel on Climate Change (IPCC) appear, there are still those who choose skepticism about global warming, don't want to hear about it, or are waiting for someone else to solve it.
From irresponsible tar sands expansion to the growing push for shale gas fracking (hydraulic fracturing), the fossil fuel industry is trading our stable, life-supporting climate for short-term profits.
Turning tar sands bitumen into oil emits three to four times more climate-warming greenhouse gas emissions than the production of conventional crude oil, making tar sands oil one of the world's most polluting forms of fuel.
The IPCC recently confirmed that we need to keep much of the known fossil fuel reserves in the ground if we want to prevent global temperatures from increasing more than 2 degrees C.
This is a science-driven target that every country, including Canada, has agreed we should meet.
At current emissions levels, all of humanity can only put 565 more gigatons of CO2 into the atmosphere to avoid exceeding this target. That is our carbon budget. Fossil fuel companies have 2,795 gigatons of crude oil in their reserves – 5 times the safe amount, but they are planning to burn it all. The reckless expansion of the tar sands in Alberta, Canada, is going to make it almost impossible to avoid exceeding our carbon budget and committing all future generations to runaway climate change.
According to calculations confirmed by 350.org, the tar sands industry's economically viable reserves will gobble up 17 percent of the world's remaining carbon budget, about 1/6 of what the entire planet has left to burn. To date, already all of Canada's provincial efforts in reducing greenhouse gas emissions have been cancelled out by tar sands production. Canada committed to a 17 percent reduction of greenhouse gases by 2020 but because of the tar sands' emissions, it will not be able to reduce emissions and meet its target but increase emissions by 7 percent by 2020! If the planned pipelines from Alberta get approved, tar sands expansion will triple and Canada will be locked into a climate destroying energy infrastructure, instead of building a sustainable economy based on renewables. This will enable short term wealth-creation for a few but an unstable climate for all.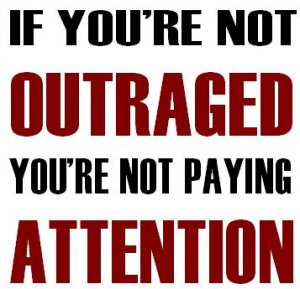 According to the International Energy Agency, the tar sands industry's expansion plans, if allowed to go ahead, will commit the world to as much as six degrees Celsius of global warming! This will destabilize the global climate. In fact, 6 degrees warming is all it took 250 million years ago to warm the oceans enough to release the trillions of tons of carbon stored in the continental shelf in under sea methane clathrate pools. This enormous amount of methane release triggered such a feed back effect of atmospheric warming that it led to the Permian-Triassic Extinction Event, when 95 percent of all life on earth disappeared.
Climate scientists are warning with increasing urgency that we have to act decisively now to avert run-away climate change. However, a powerful fossil fuel lobbying campaign, promoting climate change denial, is encouraging skepticism and recruiting politicians as allies.
Because of politicians' inadequate response, the public is essential in getting the word out. 350.org's campaign, "Do the Math," is successful in getting universities and faith organizations to withdraw their investments from fossil fuel companies. The Unitarian Universalist Church's "Green Sanctuary Program" and its United Nation's office is encouraging congregations to form "Climate Action Teams" in all their churches. First Nations groups across Canada and the United States are fighting to protect land and prevent fracking and pipelines.
In Shambhala, let's bring our attention and lungta to this crisis and participate in this movement. If we want to create enlightened society, we need a planet that supports life!
For additional information, please see these resources:
Climate Cover-Up, Hoggan & Littlemore (2009) and Merchants of Doubt, Oreskes & Conway (2011)
Last Hours for Humanity?
Do the Math
Green Sanctuary Program
Idle No More
~~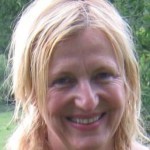 Irene Lorch-Wauchope lives in the forest near Halifax, N.S., Canada. She is a mother, an organic gardener, an acupressure therapist, and language teacher. She has a MA degree from Phillips University, Marburg, Germany and a MA degree from Dalhousie University, Halifax, Nova Scotia. She serves as the Environmental Health and Wellbeing Director and teacher. She began her passionate activism career during her first Scorpion Seal Assembly five years ago.
Post Tags:
climate change
,
environment
,
global warming
,
opinion