Friday
Opinion Pieces
Climate March Aspirations
Why I'm joining the People's Climate Mobilization on April 29, and why I hope you will too
by Mark Rasmuson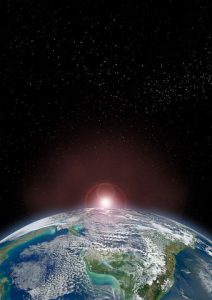 What ecological challenges we face!  Just in the past month, we've seen a U.S. EPA administrator sworn into office who denies basic climate science, the "sheer reckless folly" of Trump's executive orders dismantling Obama's climate regulations,  construction resumed on the Dakota Access pipeline, and the symbolic Keystone Pipeline project resurrected.  At the same time, thousands of methane bubbles are emerging in Siberia's thawing tundra, and huge sections of the Great Barrier Reef , stretching across hundreds of miles of its most pristine northern sector, were found to be dead.
However daunting these events, they have added fuel to the fire of activism.  We've also seen an invigorated press and inspired electorate showing us that unified voices still hold significant power.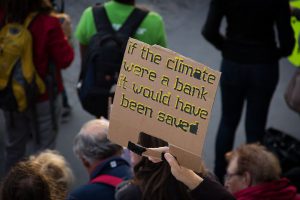 A little background on the mobilization.  The People's Climate Movement  (PCM) was launched in 2014 when it organized the historic first People's Climate March on September 21 on the eve of the UN Climate Summit.  As heads of state from around the world gathered, 400,000 people marched through the streets of New York City demanding bold and urgent action to confront the global climate crisis.  Building on that beginning and other climate actions since, the People's Climate Mobilization on April 29 will again bring together a broad swath of people and organizations dedicated to:
Advancing solutions to the climate crisis rooted in racial, social and economic justice and committed to protecting front-line communities and workers.
Protecting our right to clean air, water, land, healthy communities and a world at peace.
Stopping attacks on immigrants, communities of color, indigenous and tribal people and lands and workers.
Funding investments in our communities, people and environment to transition to a new clean and renewable energy economy that works for all.
Protecting our basic rights to a free press, protest and free speech.
My personal reasons for marching are several.  To draw attention to the imminent and dire dangers of climate change to the planet  that still get buried in the media and political discourse.  To protest and resist Trump's ruinous climate actions.  To express solidarity with the broad coalition of PCM partners and objectives, including rights of indigenous people.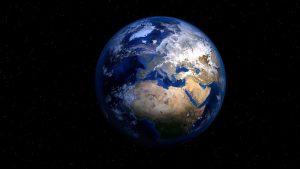 And, as a Buddhist and Shambhalian, to promote the view that the earth is sacred and all life interconnected, and that we have a moral obligation to protect the planet for future generations. With that perspective in mind, I'm planning to march with a large and diverse Buddhist contingent including Shambhala, Zen, and Insight practitioners, and also the organizations One Earth Sangha, Buddhist Climate Action Network , Earth Holders Sangha , and Buddhist Global Relief.
I hope you will consider joining us!
For more information:
http://OneEarthSangha.org/programs/peoples-climate-mobilization
Post Tags:
Buddhist Response to Climate Change
,
climate change
,
environment
,
social action
,
social engagement