Thursday
Shambhala News Service
San Francisco Shambhala Center seeks Director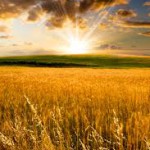 San Francisco is one of the most established Shambhala Centers in the mandala, founded in 1973. It is an exciting time as Shambhala San Francisco has now fully settled in to its home in Sharchen Dzong — a regional capital center located in the heart of San Francisco and serving the greater Northern California Shambhala community — and is expanding in its membership and activities. The San Francisco Director position is a wonderful opportunity for someone who is committed to the path of Shambhala leadership and would like to serve within the dynamic Northern California Region.
The Center Director leads the San Francisco Shambhala community. As the Chief Executive of the Shambhala Center, s/he propagates the vision and manifestation of Shambhala society, and cultivates a culture of profound kindness and generosity in the community. S/he represents the Shambhala community to the municipality, region and the broader Shambhala mandala.
This position is currently a salaried half-time position with the intention of making it a full time position within a year. It is a three-year contract with the possibility of extension. For further information please see the full job description here.
Interested applicants are warmly invited to send a resume and cover letter to [email protected]
Application Deadline is January 15th, 2014.
Post Tags:
Shambhala News Service