Monday
Shambhala News Service
Practice and Assistance for Philippines Typhoon Victims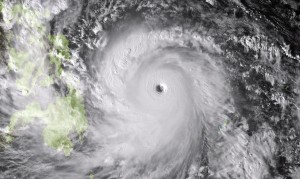 More than 10,000 people may have been killed in the devastating typhoon that hit the Philippines Friday. Officials estimate that four million people have been affected and are now struggling to survive without food, shelter or clean drinking water.
The head of the Red Cross in the Philippines has described the devastation caused by Typhoon Haiyan as "absolute bedlam". Global news media have carried heart-rending reports and images from the islands ravaged by the intense winds and tsunami-like flooding.
A huge international relief effort is under way. Rescue workers are trying to reach cut-off towns and villages.
Forecasters predict a tropical depression may move into the south and central Philippines on Tuesday, potentially bringing heavy rains that would further hamper relief efforts.
Please hold all the victims and their families, the relief workers, and people around the world who have been touched by this disaster in your hearts and practice.
All the world's major humanitarian agencies, such as the Red Cross and others, as well as the United Nations and national governments, are working to deliver assistance. Please consider making a donation to whichever agency you wish. Most of the appeals have links on the internet.
Practitioners may dedicate their daily or other practice to all those affected, devote a session of tonglen practice to them, and/or recite the Heart Sutra, chanting the mantra 108 times, for their benefit.
Post Tags:
Shambhala News Service
,
tragedy