Wednesday
Shambhala News Service
It's Time for Spiritual People to Become Active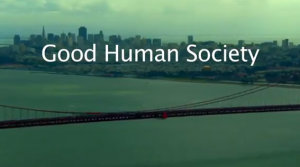 A Shambhala Year in Review
"It is time for spiritual people to become active, and for active people to become spiritual," says the Bishop of the Dioscese of California, Marc Andrus, in the opening words of this year's Shambhala Day Film. He welcomes the Sakyong to San Francisco's Grace Cathedral, where Rinpoche tells the standing-room only gathering: "At the heart of the Shambhala teachings is the possibility of social transformation. How that occurs is something that we have to experience personally."

This year's film is something of a landmark. It is about Shambhala engaging with the world on multiple levels — in education at The Shambhala School, with the homeless and victims of Hurricane Sandy through the Reciprocity Foundation in New York supported by The Shambhala Trust, and in all the ways in which Shambhalians have become part of the life of Nova Scotia. "Every institutional and artistic and community sector in Nova Scotia has benefited from the arrival and continuing presence of Shambhalians over the last several decades. It's a remarkable thing when you think about it: our schools, our civil service, our artistic community, the business sector, our NGO sector would be weaker – there would be less creative decency – if Shambhalians had not arrived," says the Reverend Russell Daye of Saint Andrew's United Church, Halifax.
In archival footage, Chögyam Trungpa, tells his students: "I would like to encourage you to go out and try to help people." The radiating out factor comes through with the Sakyong leading the Earth Day Run in Boulder to launch his book, Running with the Mind of Meditation, a preview of the release of the film, An Uncommon King, and live coverage of a large youth gathering exploring enlightened society, to which the Sakyong sends a text: "This is our time to be. Be brave, be genuine, be loyal, be Mupko. By you being, the world can be."
Enjoy the film!
Thanks to Ethan Neville for editing the film!
Post Tags:
Shambhala Day
,
Shambhala News Service
,
Video
,
year in review