Tuesday
Shambhala News Service
Sakyong Appoints 20 New Shastris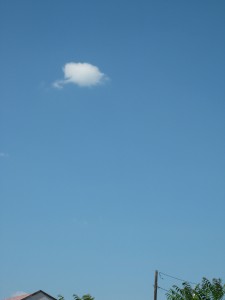 The Office of the Kalapa Court is pleased to announce that the Sakyong, Jamgon Mipham Rinpoche, has formally appointed twenty new shastris. The position of shastri was created by the Sakyong in 2009, and these shastris join almost eighty currently serving in centers throughout the mandala. By all reports, the shastri program is a great success, providing local support for teachers, programs, and meditation students. These new shastris will, when possible, take their oaths this summer with the Sakyong, and again in the presence of their home Shambhala communities on September's Harvest of Peace, when their duties begin.
Please welcome our newest shastris to their positions. Brief biographies, and the centers they serve, follow.
Jil Amadio (serving Toronto ONT SC) served previously as Practice and Education Director, inspired to work towards creating regional unity while supporting the development of local leaders. Jil's career has been in communications, working in areas such as crisis and change management, corporate branding, and media skills training. She also sits on the board of an international NGO that works in child rights advocacy. Jil lives in Toronto with her husband, teenage daughter and pomeranian.
Tom Bell (serving Halifax NS SC) has actively served both of the Sakyongs and also the current Sakyong Wangmo. He was on the staff of RMDC (Shambhala Mountain Centre) in the mid,'70's, was the director of Karme Choling from 2000-2003, and has been an active Shambhala teacher since 1976. He has worked to support his family through a career in business and economic development in Colorado and Nova Scotia. His immediate family now numbers fifteen, including his wife, three children, their spouses, and seven grandchildren.
Helen Bennett (serving Auckland SC) has been a part of the Shambhala community since 1996 and has been a student of Sakyong Mipham Rinpoche since 2002. She works as a mediator, counsellor and couples therapist and lives in the village of Titirangi, New Zealand. She has a married daughter and a two year-old grandson and loves to walk in the lush New Zealand bush or on the wild west coast beaches of Auckland.
Tom Berthoff (serving Philadelphia PA SC), as a student of both Chögyam Trungpa Rinpoche and Sakyong Mipham Rinpoche, has been a meditation instructor and teacher since 1987, both in the US and Europe. Together with Lisa Kraus, he founded the Arnhem Shambhala Center in the Netherlands, where he lived from 1991 to 2000. He now lives in Philadelphia.
Janet Bronstein (serving Birmingham AL SC) joined the Shambhala community in Lexington KY, where she completed a Ph.D. in Anthropology at the University of Kentucky. After attending Vajradhatu Seminary, she moved to Birmingham in 1984, where she is a founding member of the Birmingham Shambhala Center. She is currently on the faculty of the School of Public Health at the University of Alabama at Birmingham. She has two adult daughters.
Renee Cowan (serving Atlanta GA SC) began practicing with Trungpa Rinpoche in 1973 and now studies with Sakyong Mipham Rinpoche. She is a chiropractor and now plans a move to Atlanta, where she has been teaching regularly. "I feel that my life has been blessed by studying with these two remarkable individuals and I am honored to serve as a teacher and guide on their behalf."
Loretta Geuenich (serving Adelaide SC) is a student of Sakyong Mipham Rinpoche and lives in South Australia where she is a part of the small yet vibrant Adelaide Shambhala community. She works in the community sector and is currently undertaking post-graduate studies exploring contemplative practices in higher education.
Steve Gleich (serving Dorje Denma Ling) is a student of both Chogyam Trungpa Rinpoche and Sakyong Mipham Rinpoche. He has been married to Lilly for 38 years, and is now retired from more than thirty years in psychology and mental health and more than ten years as woodworker. He now lives in Tatamagouche, Nova Scotia, where he continues to volunteer at the local food bank.
Gary Heinz (serving Lexington KY SC) became a member of the Lexington Shambhala Center in 1976 after reading Meditation in Action. He became a Shambhala Training Director in 1987 and has recently served as Desung. He has been married for 34 years, and has three daughters and a grandson. After a career as a psychiatric registered nurse, Gary now has a strong interest in woodworking. His wife, Shastri Shelley Heinz, will serve as regional shastri in the Lexington area.
Sharon Keegan (serving Burlington, VT SC) completed the first three-year retreat at Gampo Abbey in 1996, and upon completion was asked to serve as the first lay administrative director of Gampo Abbey for the following three years. Subsequently she moved to Halifax and helped found the Hospice Society of Greater Halifax. For the past twelve years she has served as the administrator of a thirteen bed hospice residence in Burlington, Vermont.
Debbie McCubbin (serving Mississauga, ONT SC) is a former Centre Director of the Toronto Shambhala Centre, and one of the founders of the Mississauga Shambhala Centre. She has been active in teaching in the Ontario/Western New York region, including helping to develop and support satellite groups. Debbie is also the director internationally of the Course Leader beginner-teacher training programs. She has three almost-grown children (two of them teenagers) who give her lots of chance to practice in everyday life!
Frederic Loisy (serving Paris SC) discovered meditation and Shambhala teachings in 1995 just before going to work in Cambodia. He returned to Paris in
1997, and he took the teachings to heart while working and living with his wife and now two daughters.
Dana Marshall (serving Bussum SC in the Netherlands) has been weaving together like two strands of DNA the Shambhala warrior's path with the path of visual art making since 1980. A second generation Shambhala Buddhist born and raised in New York City, she moved to Holland in 1989 to live with her future husband Rein van Heukelom whom she met at the 1988 Seminary. Dana teaches Mindfulness and Yin yoga in Amsterdam and Utrecht.
Jackie Muse (serving Atlanta GA SC) co-founded the Atlanta Shambhala Center in 1976 and has worn many hats since then. She has been a Shambhala Training Director since the early 80's, and until recently served as the director of Practice and Education. She is a Montessori teacher and has two grown daughters who, much to her delight, have both found Shambhala. For thirty-five years, she has been married to Keith Muse who is also a Shambhala senior teacher.
Gelong Loden Nyima (serving Gampo Abbey) is originally from San Antonio, TX and was raised as a musician, eventually teaching while completing a BA in Management and becoming active in Shambhala. Practice and fortunate conditions led him to enter monastic life in 2009 and he now serves as Monastic Secretary to Sakyong Mipham Rinpoche. Currently he is at Gampo Abbey where he helps design and teach training programs from the Shambhala Monastic Order.
Russell Rodgers (serving Nelson B.C. SC) moved to the Kootenay region of British Columbia shortly after meeting Trungpa Rinpoche. During that time he has occupied many administrative and teaching positions. He helped to create the Shambhala Centre's retreat land, and had a large part in buying and renovating the new building for the Nelson Shambhala Centre. Before he retired, he managed a drop-in centre for those with mental illnesses. He has a wife and three grown children, two of whom live with their families in Asia.
Jason Ruvelson (serving Bellingham WA SC) completed a Masters in Contemplative Psychotherapy at Naropa University, and worked as a psychotherapist for a number of years. After moving to Bellingham, WA he served as head of Practice and Education, Center Director, and currently as Chadzo for the Bellingham Shambhala Center. Additionally Mr. Ruvelson works as the Finance Director for North Cascades Institute whose goal is to inspire deep connections, appreciation, and care for the places in which we live. His current passion is practicing appreciation with camera in hand.
Tycho van der Reijden (serving Leiden SC in the Netherlands) is a student of Sakyong Mipham Rinpoche and has held different roles and positions, such as MI, teacher, board member, Warrior of the Center, member of the Dutch Teachers Council, and Director of Practice and Education in Leiden. Professionally he works as clinical- and organizational psychologist and runs his own private practice 'IO Consult'. As therapist his main focus is to help clients to rediscover their basic goodness. As consultant and trainer he supports teams and organizations in the development of the skills of open and honest communication and radical collaboration. He wants to reach out to many other genuine warriors-traditions to defend what is true, innocent and good. He is father of two grown-up daughters: Dasha and Janinka.
Donna Williams (serving White River VT SC) has held various posts over the past decades, most recently as the Director of Practice and Education. She is one of a group of Buddhist leaders from the Upper Valley of Vermont and New Hampshire who are planning an ecology/activism/practice program at Dartmouth College for the spring of 2016. They are reaching out to other spiritual and ecological groups in the area to include as many collaborators as possible. For the past eight years she has taught and staffed programs in Chile; she continues to study Spanish and maintain a connection to her "other" sangha in Santiago and Copiapo, Chile.
Deborah Zarate (serving Milwaukee WI SC) was a part of the first graduating class at Naropa University to receive a BA in Buddhist Studies. She has been active as a teacher for Shambhala since the late 1980's and currently teaches Meditation for Health and Wellness at the University of Wisconsin – Milwaukee. She is partnering with other Milwaukee teachers to develop a meditation outreach program, and is also is an active member in the South East Wisconsin Interfaith Community.
The following active shastris are transitioning in their assignments:
Myra Woodruff, the current Director of Karme Choling, has taken a leave of absence from her shastri position in Burlington, VT.
Mimi Valiulis, shastri of Dublin, has taken a one-year leave of absence.
Friedrich Spengelin, shastri of Hamburg, has taken an extended leave of absence.
Christina de Block, formerly shastri of Dechen Choling, has moved to the UK and has taken a leave of absence.
Benoit Cote, shastri of Halifax, has resigned his post and assumed the post of shastri for the Montreal, QC SC.
Chuck Whetsell, shastri of Birmingham, has resigned his position.
Chandali Pietrzykowska, shastri of the Polish centres, has moved to France and is now a Shastri Emerita.
Post Tags:
Shambhala News Service