Saturday
Shambhala News Service
Introducing Multilingual Services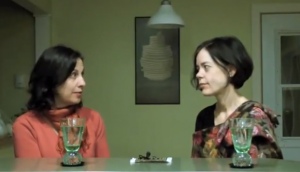 Shambhala to provide multilingual services 
Carolyn Mandelker, the Executive Director of Shambhala, and Christoph Schonherr, the Kalapa Envoy to Europe, are creating two new positions to help make the Shambhala mandala more multilingual.
Ms Sophie Leger has been appointed Director of Multilingual Development. She will serve on the Kalapa Executive that provides the central services to the mandala, thus ensuring that developing a multilingual approach is integrated into the central operations of Shambhala. Last year Sophie, former Director of the Montreal Shambhala Centre, conducted an extensive survey that laid out all the translation needs, challenges and aspirations reported by our local translations committees throughout Shambhala. Sophie will serve as a part-time volunteer.
"There will be a further position appointed in Europe, The International Translation Coordinator. This will be a position under the umbrella of Shambhala Europe, and there will be a close cooperation between those two new positions."
"These positions are important — both in order to service our increasingly multilingual mandala, and also to support further growth in areas where a wider range of languages are spoken," say Carolyn Mandelker and Christoph Schonherr in a recent letter to all translators. "More is needed than simply getting more translators and coordinating and supporting their work better. There has to be someone at the very centre of the international organization acting as a voice for multilingualism in all our strategizing and planning."
The Director of Multilingual Development will be responsible for:
Promoting the view and supporting the development of Multilingual Shambhala.
Raising the level of awareness in North America about the multilingual nature of our global organization.
Facilitating communication and serving as advocate for translators and for non-Anglophone communities within the governing structure.
Clarifying the organizational structure of the translation mandala.
Improving the overall planning and coordination of multilingual events and publications within our global organization.
Providing a path of training for translators.
Increasing support for translators by organizing conferences and translators' retreats, by developing some form of financial assistance and by making available better online tools for individual translators and Translation Committees
Providing guidance and support for the publication of translated material
The International Translation Coordinator will be responsible for:
Receiving all translation requests, dispatching them to appropriate translators, following up on the translation progress, and, once translations are completed, sending them to the appropriate audiences
Serving as liaison between translators and Director of Multilingual Development
Creating and updating a list of translators available, their current workload and level of translation authorization.
Maintaining an online document repository
Magnetizing new translators
Implementing policies/structures provided by Director of Multilingual Development
Improving working conditions for interpretation at major programs
Providing guidelines to our existing Shambhala teachers on how to work with interpreters
Click here to view a short video of Carolyn Mandelker introducing Sophie Leger as new Director of Multilingual Development.
Post Tags:
Multilingual Services
,
Shambhala News Service
,
Sophie Leger