Friday
Dharma Teachings
The Virtuous Leader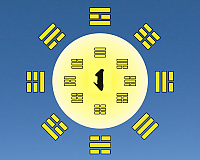 COLUMN: Dharma Teachings
Exploring the Shambhala Path of Warriorship and the Wisdom of the I Ching
by Acharya Daniel Hessey
For the past fifteen years I have been deeply engaged in studying and translating the I Ching from the ancient Chinese into modern English. In fact, I have translated it into a specific kind of English: the emerging language of Shambhala, which is based on the view that people are basically good, and that human society is basically good.
In our society, the I Ching has most often been regarded as a fortune-teller's tool. For me, studying this text has been an amazing journey, an intimate conversation between one of the most ancient books of human wisdom and the Shambhala teachings on enlightened society. As I translated it, I discovered that the I Ching is in fact an extraordinary map of how wakeful societies and organizations can be founded and nurtured; moreover, it is an unparalleled manual for leaders that aspire to connect their work to basic goodness in people, society and the natural world.
The discovery and personal experience of basic goodness changes everything for any person, but especially for each of us in our roles as leaders. Immediately, questions of how to lead from this point of view arise — what would organizational change and evolution look like if it were based on gentleness and natural ecology? Can an organization grow in harmony with the natural world and the genuine hearts of people rather than relying on driving people and projects towards perpetual growth and profit? Today, we see the heartbreaking results of the pursuit of "success" run rampant, but as leaders we may wonder if it is possible to find an alternative to that kind of organizational culture in today's speedy and materialistic world.
The Shambhala model of leading from basic goodness is described in the Six Ways of Ruling. The first two of these are named Benevolent and True. Benevolence is the understanding that genuine leadership must be rooted in caring and non-aggression in the most fundamental sense, and True is the unwavering commitment to seeing people and society as basically good, no matter how confused and degraded things may seem along the way. This vision might be regarded as profoundly impractical to some, but it also may be seen as a path to creating a good human society on this earth, and healthier organizations in difficult times.
A leader who aspires to transform his or her organization in harmony with people's inherent wisdom needs to discover new ways of thinking about leadership and the nature of organizations. Many models of organizational development found our culture actually undermine our quest for uplifted society, because they take for granted that people are fundamentally selfish, and that leading is best accomplished by motivating people by inspiring either their fear or avarice. This approach is often embodied in corporations, run for the benefit of anonymous owners (the shareholders), employing people to provide services in return for compensation and security; led by competitive and highly results-driven executives who are evaluated based on how well they maximize the output of workers, minimize costs and eliminate competitors. Most important, the profit motive constantly pressures such leaders to distance the corporation from ecological and social pollution to which its operations may contribute. This view of organizations and leadership assumes that market domination, continual growth and profitability are definitive standards of success, and consequently people and the natural environment are increasingly regarded as human resources, customers and raw materials. Likewise many non-profits, while they may have worthy missions, find themselves operating in ways that feel shallow and unhealthy.
What might an ecological company look like? Can an organization based on virtue and respect for goodness actually survive? Can it grow and function — not as a utopian fantasy, but nonetheless in a way that is resonant with the sacredness of the world and the basic goodness of people? In the face of the obvious shortcomings of current models, there are many intelligent people who are exploring new approaches to leadership and organizations; Shambhala society is a perfect example of ancient wisdom emerging in a new way to meet challenges of modern society.
The I Ching provides a brilliant map of such a path. One of the Chinese classics, it has served as a central resource for Chinese leaders and sages for millennia. A fascinating aspect of the 64 chapters [called hexagrams] of the I Ching is that, taken as a whole, they tell the story of the entire life cycle of an integral organization, from its chaotic beginnings to its maturity and old age. Each part of the organizational life cycle requires different tools and perspectives on the part of leaders, in the same way that meeting needs of a child evolves as he or she grows into adulthood and maturity. Although ancient, the principles and structures found in the I Ching are completely relevant and applicable to our contemporary organizations.
When we look at society through the eyes of the I Ching, we realize that a virtuous leader cannot be successful by just trying to be kind alone (although that is certainly a good start!) The I Ching is extraordinarily tough-minded and realistic about the discipline, patience and daring required to weave a healthy society. Likewise, a virtuous leader needs a sophisticated new approach to thinking about organizations, and would obviously benefit from a comprehensive map of how an organization might grow and evolve if it were based on the views of Benevolent and True. Without such resources, such leaders inevitably find themselves reverting to conventional approaches to leadership that are not in tune with their deeper values.
Beginning January 29th, in partnership with the Shambhala Meditation Center of Denver, I will offer the first of a series of four biweekly interactive online classes, titled "The Virtuous Leader: Shambhala Governance and the I Ching, Teachings on Warriorship." In these classes we will explore the map of societal development presented by the I Ching, as well as looking in depth at four foundational hexagrams (chapters) that describe a view of individuals, society, leadership and loyalty that are in accord with basic goodness. I hope that these classes will help participants to begin to "think outside the box" in a way that creatively challenges conventional assumptions about management and organizational development. They are designed to bring together the teachings on meditation, warriorship and leadership from the Shambhala tradition with the ancient wisdom of the I Ching in a practical and accessible way.
In these classes we will not be discussing "leadership techniques" — rather we will be looking at how one can envision an organization in a way that creates real health. We will not be looking at fixes to meeting short-term objectives alone, but rather how to patiently cultivate an organization so it can grow deep roots and foster broad commitment. We will explore how we might bring together our practice and our society as one path to benefit our world.
No background in the I Ching will be needed, and both Shambhalians and non-Shambhalians are welcome! Participants will receive the text and commentary for the hexagrams we will be discussing. Expect to work hard, stretch your perspectives, and join a community of people who are also asking the question, "What is virtuous leadership in the modern world?"
The Virtuous Leader:
January 29th—March 12th (2014)
Wed January 29th: 6:30 PM – 8:30 PM MST
Wed February 12th: 6:30 PM – 9:00 PM MST
Wed February 26th: 6:30 PM – 9:00 PM MST
Wed March 12th: 6:30 PM – 9:00 PM MST
For registration and further information visit the Shambhala Meditation Center of Denver or Shambhala Online

~~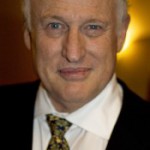 Acharya Daniel Hessey has been a student of Shambhala Buddhism since 1973, and has taught extensively throughout the U.S. and South America. Since 2004, he has studied the I Ching with Eva Wong, a Taoist Qigong lineage holder and translator of classical Chinese texts. Dan is also a former director and board member of Shambhala Mountain Center.

Post Tags:
Acharya Daniel Hessey
,
Dharma Teachings
,
Enlightened Society
,
I Ching