Wednesday
Dharma Teachings
Creating a Culture of No Mistake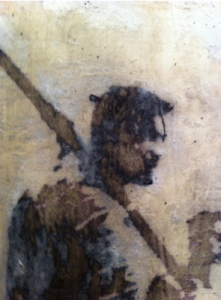 COLUMN: Dharma Teaching
Gentle and Tough
originally published on broken leaf
guest article by Acharya Noel McLellan
Gentleness is nice and all, but it's a tough world out there. We can't always live in a protected world of soft things, kind people, and the sounds of running water. There are harsh realities in this world. Some parents choose to send their children to tough schools for this reason, to acclimate them to the hard side of things.
I've heard that in some Inuit societies young children are allowed to handle sharp knives, despite the likelihood of getting cut. The use of knives is such a basic element of everyday life, that learning to handle and respect them early, through experiential education, is the norm.
Without doubt, one way or another individuals need to come to terms with the hard edges of life – the cold winds, the burdens of everyday duties, not having what we want, harsh words, competition, and the sheer aggression that is an aspect of our society. For some, that aggression is an everyday reality, a part of their family or school culture, or a presence on the streets they traverse. How do we educate our children to relate with this part of the world? What sort of culture do we want to develop around the truth of aggression?
We love our children and we want them to flourish, to succeed, and especially to survive. We want to keep them safe, but we don't want to keep them weak. So what is the best way to teach them to be tough, resilient, and powerful?
In a traditional sense, it is the role of the father lineage to transmit these qualities and introduce the hard world. In our culture, this transmission has become tremendously confused and perverted. The qualities of toughness, fearlessness, and the ability to meet our world with power have been thoroughly mashed together with aggression and egotism.
At the core of our encounter with life is our feeling about ourselves. Generally we experience aggression as something that points toward a negative feeling, the sense that there is something lacking, inadequate, lesser, or unworthy in us. This sense of lack is the seed of aggression within us. Our culture waters this seed in many ways, through competition – the premise that we could prove our worth by succeeding in comparison to others; materialism – the premise that we could be worthy if we had more; and through intimidation – threats of punishment if we don't accept our lack of power. In the world of children and teens, these forces loom large. They speak through peers, parents, teachers, and media, and result in rage, depression, and apathy.
In order to meet and transform this culture we need to begin from nonaggression, a ground of trust in human beings. As teachers we must develop this trust personally. Trusting ourselves we have no need to convince others by deception. Knowing a trust in ourselves that is basic and true, we can trust our students. This is a deep trust, not a calculating one. It doesn't ask our students to prove they are worthy of it, that's the territory of aggression. It holds their entire being, which may be full of doubt, depression, anger, and frivolity, in a great embrace of trust and kindness.
Once the poet and Zen master Ryokan was invited to dinner by the parents of a teenage boy who was developing an angry and rebellious disposition. The parents hoped the priest would impart some words of wisdom to the boy and maybe set him straight. The evening progressed, but the parents were disappointed, as Ryokan said not a word to the lad. As Ryokan prepared to depart, the boy bent to assist the honored guest with his sandals. Tying on a sandal the boy felt a drop of moisture on the back of his neck. Looking up he saw the face of Ryokan gazing down at him, smiling slightly, his eyes wet with tears. After this, though the priest had said nothing to him, the boy's attitude shifted.
Basic trust is the seed of a different culture, the "culture of no mistake." This is an environment of basic acceptance and worthiness, in which one need not constantly compensate for an underlying sense of inadequacy. No one has made a fundamental mistake, therefore we can make relative mistakes, we can be who we are, seeing our shortcomings without feeling guilty.
Learning to relate with aggression in an aggressive, fearful environment is like watering seeds with gasoline. Flames may spring up, not likely flowers.
Gentleness does not produce weakness. From the ground of nonaggression we can begin to relate with the sharp edges of our world. With trust in ourselves we can finger a sword's blade. We can take an insult. We can feel cold rain on our face. We can fuck up and apologize. We can say, "NO," when we need to. We can compete when we want to, and we can turn competition off when it's not called for. Knowing the yang, we can keep to the yin.
Everyone needs the culture of no mistake. We should create it for ourselves at least. If we can share it with another, that's society. Some people's lives are full of aggression. You may be the only genuine reference point they have.
~~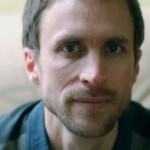 Noel McLellan is an Acharya in the Shambhala lineage, a mentor for the Ziji Collective, a middle and high-school teacher at the Shambhala School in Halifax, and the father of two small, ferocious beings. His work, rest and play are dedicated to creating good human society. Read more of his work at: lhasang.wordpress.com
Post Tags:
Acharya Noel McLellan
,
Children
,
Creating Enlightened Society
,
Culture
,
Dharma Teachings