Wednesday
Dharma Teachings
Like a Lion Licking Your Face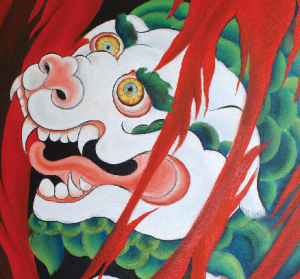 Dharma Teaching
by Acharya Noel McLellan
originally published on broken leaf
The path of the Lion is connected with discipline and joy. Do the words "discipline and joy" go together for you? Here, discipline is not about rules and their enforcement. The outer level of form, rules, protocols, manners, and rituals is important to attend to carefully.
But those forms should be a support and reflection of a more inner feeling, the culture we wish to develop. Whether a school practices a precise, martial level of outer discipline or a reactionary freedom from rules of any kind, it's the teacher who holds the feeling and intention of those forms within. If that feeling is a lack of trust in herself or her students, the outer expression becomes controlling and harsh. Before long the teacher is exhausted and burnt out.
Lacking trust in ourselves as teachers begins as a natural and inevitable feeling of shakiness and tenderness. Part of us fears that we're frauds, that we don't have anything of value to offer, that we will be boring or even despised, and that we don't know how to handle the living dynamics of the classroom with skill. If we solidify those fears we'll try to use the outer discipline of the classroom as a shield.
Lacking trust in our students is not seeing their basic goodness and intelligence. If we see our students as worthless, and education as a means of turning them into something worthy, we'll try to use the outer discipline as a whip.
Because these doubts arise for all of us as a natural aspect of working with others, discipline needs to be an inner practice for the teacher. This does not mean dividing ourselves in two, with one side watching, pushing, scolding and correcting the other. It means trusting that given the right conditions, seeds will grow into beautiful plants and flowers. Brilliant expressions of creativity, love, and intelligence are in our nature. Our culture of learning and discipline can be like a trellis supporting their growth.
This practice is well summed up in the Shambhala slogan, "Take delight in others and propagate dignity." Delighting in others, even though they may behave poorly, be disrespectful or disinterested, depends on our ability to see them in the light of trust and care. To begin with, we have to notice that others are there. The discipline is to see past our self-preoccupation, our lesson plans, what we think is going on, and suddenly, actually see. It's a joy to do so, like a lion licking our face.
~~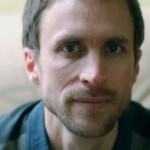 Noel McLellan is an Acharya in the Shambhala lineage, a mentor for the Ziji Collective, a middle and high-school teacher at the Shambhala School in Halifax, and the father of two small, ferocious beings. His work, rest and play are dedicated to creating good human society. Read more of his work at: lhasang.wordpress.com
Post Tags:
Acharya Noel McLellan
,
broken leaf
,
Dharma Teachings