Sunday
Community Articles
The Silence is Broken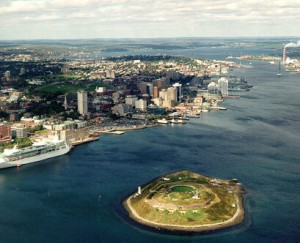 Report from a recent program in Halifax:
Community Solutions: Safety and Support for Women Regarding Sexual and Partner Violence
article by Hamish Anderson
The ongoing sexual abuse of children and women has become a forefront issue in North America. Public unease with issues such as paedophiles being protected by the Catholic Church, and rape in military and university campuses have led to several high-profile campaigns for change. In response, President Barak Obama has made an anti-rape public service announcement, Jimmy Carter has asserted that violence against women is the most pervasive violation of human rights in the world and Pope Francis has created a sexual abuse advisory board.
Nova Scotia has also found itself under international scrutiny for the handling of an incident. A fifteen-year-old girl, Rehtaeh Parsons was at a party where she was raped. Photos were taken and immediately distributed via social media. She broke down and told her family about the affair and they sought legal action. But after enduring months of police and judicial inaction and bullying at school, Parsons committed suicide.
Many in the Halifax Shambhala community saw that the time was ripe for our center to be a crucible for a new approach to the way women are viewed in society, adding depth to the culture of kindness we are working to cultivate.
Investigating Trauma
Our recent program, Community Solutions: Safety and Support for Women Regarding Sexual and Partner Violence brought together experts from outside the Shambhala community to inform us on current thinking, understanding and techniques for how to deal with violence, sexism, and abuse of women, as well as women's care and protection.
As the first workshop approached, the energy was palpable among the organizing group. There was some unease felt within the leadership for what might be unleashed in the program, but there was also a strong desire to move forward.
This desire to move forward was particularly felt by Heather Gaskill, the program's first and only speaker from within the Shambhala community. Youthful and positive, she is a fifteen-year veteran of counselling rape victims. She could not speak openly about her specific professional experience, but was able to cite the unbearable pain of people's ignorance around issues of rape. "As a culture we are fundamentally uncomfortable with rape," she shared. "How we respond to someone's disclosure can be as traumatizing or more so than the actual situation. When a woman discloses, we force her to make an unfair individual decision – either leave your family or community, or be unsafe."
Following this presentation was Laurie Ehler, the director of Bryony House, which is a safe house for women. Laurie shared that she has seen five of her residents murdered upon returning home. She spoke with an open heart on the topic of woman being blamed for the violence against them. The refrain they hear is "Why didn't you leave?" not "Why does he continue to be violent?" She explained that judgements individualize shame and isolate the victim, forcing her back to the attacker and allowing the violence to continue. Laurie sagely pointed out that the real issue is not even violence but the perpetuation of systemic cultural values of power and control.
Becky Atkinson, the final speaker for the first workshop, wrote a guide for navigating the Canadian legal system based on five years of trying to escape an abuser that had "a high probability of lethality." Reflecting on her own experience, she found that people's overwhelming basic goodness streamed around and through the cracks in the justice system. This allowed she and her daughter to find safety in Nova Scotia. "Though I ran into many harmful people," she shared, "those who stepped forward were so much stronger than anything negative… they bent rules… sharing stunning moments of humanity with us."
Looking Toward Solutions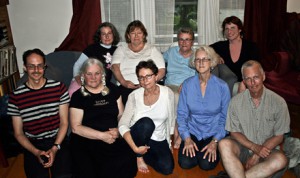 Kicking off the second workshop was Angela Connors, whose former charge was to work with convicted sex offenders for the Government of Nova Scotia. She shared some sobering facts. 89% of victims were female and 83% were known to their attackers. Often trusted by the victims, Angela pointed out that the attackers were "their men." "The perpetrator is not a social reject," she continued, "but comes from a broad cross-section of our communities and is not easily identified. The situation is further complicated by the fact that someone who caused 'unimaginable horror' to one person may be 'the salt of the earth' for another."
Questioning the value of offender registries, Connors further revealed that a study in New York found that 95% of perpetrators had never been known to act that way before. She also noted that when we ostracize perpetrators, our communities can become more dangerous. When perpetrators have no reason to change, "they take what they can get." Her assertion being that we need to look at this from a societal level.
Thinking about women and the long term consequences that they suffer, Connors wondered why she had not been tougher on the people she counselled. This voice of doubt found absolving words later on: "I cannot invite people to change if I reproduce the same violent and domineering tactics."
The final speaker was Nancy Gray, the former director of New Start, an organization that works with men who abuse their partners. In her work, she often starts by creating space for men to examine cultural or gender-based beliefs that they have taken for granted. Men offer explanations for violent behaviour, such as feeling humiliated by their partner talking back or wanting to leave. She asks them to look into their past to find out where these harmful beliefs were created.
What can we do to change?
Arising from the collective wisdom of the workshops, these recommendations arose:
Model respectful behaviour in our homes and export that to the world. Allow space for men to consider their misogynistic beliefs; young men in particular will often realize these beliefs are not working for them. Make space for men to take responsibility without humiliating them.
There are many small opportunities for us all to speak up. When men speak to other men, it makes a profound difference in a way that speaking to a woman does not. Change happens when we take these opportunities.
Two movements which have made people think differently are Occupy Wall Street and Idle No More. Both of these social movements have tapped into people's deep longing for community, sanity and kindness. Although these movements had no leaders, doctrine or official spokespeople, they nevertheless affected deep change. To make systemic societal change, it may be necessary to be separate from that system.
In conclusion, Pam Rubin, one of the workshop organizers shared, "These problems come from a power imbalance… there needs to be a shift from victims to survivors. Listen to them. Give them long-term deterministic power. We will see a change of heart."
In listening, the silence will be broken.
Post Tags:
community
,
Halifax
,
trauma
,
turning the flower outwards