Wednesday
Community Articles
Connected Culture?
Enlightened Society: Connected Culture or Cult of Meditation?
COLUMN: Living Shambhala Culture
article by Silas Rose, Victoria, BC
Joining any organized spiritual tradition involves some courtship, much like choosing a mate. For many people new to Shambhala Buddhism the social vision of enlightened society is compelling, but for some it can also trigger the 'spidey senses'.
Looking back on my own journey, my first step into a Shambhala Center was a bit of a trip. I was seduced by the mythic status of Chogyam Trungpa Rinpoche and eager to get some of the secret teachings I read about in his books.
Like any new love affair I thought I found the solution to all my problems. However, after the initial romance and fascination phase faded I began asking questions. Why was everyone wearing suits for meditation practice, was I underdressed? Who is that menacing figure on the protector shrine at the back of the room? Why does every public event end with us repeatedly shouting Ki Ki So So?!
I was attracted by the mystery and repelled by what seemed like religious dogma or worse, cultish behavior. At the time it wasn't easy to find answers to my questions. I felt like a stranger in a strange land. I wanted to learn about meditation and buddhism, but clearly there was something bigger going on.
From Secret Society to Enlightened Eociety
The vision of enlightened society is intimately woven into the fabric of Shambhala. There is a unique culture attached to this vision, reflected in the decorum and parlance of members in the community. For those who have been around for a while it mostly all makes sense, however new people can easily feel excluded and overwhelmed.
It is important to note that Shambhala was born from the vajrayana or tantric Buddhist tradition. Up until recently many of these teachings were held within closed communities of practitioners. Known as the 'ear whispering' lineage, vajrayana maintains a code of secrecy regarding its practices so to introduce students to sacred knowledge at the right time.
Shambhala has quickly grown from a small, tight knit group of devoted students to an international organization with over 200 centers worldwide. As the community continues to expand we are challenged to recast the somewhat insular culture inherited from the past.
Great strides have been made in recent years to create a feeling of openness, warmth and accessibility in our centers. The Sakyong has taught extensively on creating a culture of kindness. It is not enough to talk about the truth of basic goodness – we must embody it.
Transforming the Function and Feel of Local Centers
As a teacher I am keenly aware of the new students in the shrine room. Why are they here? People come to the Shambhala center for many reasons; surprisingly meditation is often second or third on the list.
We may be surrounded by people all day long, yet many of us live incredibly isolated lives. There is a primal yearning for a sense of tribe and belonging that is all but absent in the modern world. Increasingly community is becoming the core offering of Shambhala.
How do we address the needs of new comers, of which many have no time or inclination to commit to such a rigorous path? We can all use more support in adapting to a rapidly changing world. Meditation is certainly helpful, but social connection is more fundamental in Maslow's hierarchy of needs.
I am always amazed at the quality of people who show up at open house events eager to participate. Sadly, many fail to connect to the rich community and tradition offered and don't return. This is a missed opportunity and perhaps the greatest challenge to the growth of Shambhala.
The Shambhala center of the future will likely be a more dynamic and open social space, filled with chaotic and inspirational energy. Local centers have an important role to play in recreating the commons, a sense of shared destiny and support. However, more opportunities to connect off the cushion are necessary to allow the natural flourishing of the tremendous social vision we call enlightened society.
~~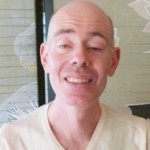 Silas Rose is a registered acupuncturist in Victoria BC. He is the Societal Health and Wellbeing coordinator at the Victoria Shambhala Center and also serves as a director of Shambhala training. See more at: www.awakeinrelationship.com
Post Tags:
Enlightened Society
,
Living Shambhala Culture