Sunday
Scene and Heard
Recent Weddings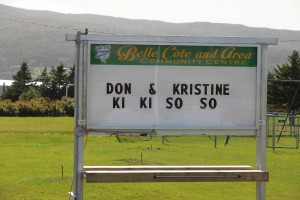 Join the Shambhala Times in congratulating these happy couples!
Don Beamish and Kristine McCutcheon were married by Acharya Moh Hardin and Sangyum Cynde Grieve on September 27, 2014.
Kristine reports: On a crisp clear colourful fall day in Cape Breton we started with a lovely wedding lhasang with music and offerings. The men were bold and the ladies brilliant. Magic happened! In the afternoon we gathered where a Shambhala flag was flying on the Cabot Trail. The ceremony rolled right into toasts and cake and conversations then fiddlers and dancing. The environment was golden and everyone cleaned up. For those who were still brave and brilliant and awake there was a bonfire on the beach. Everyone celebrated their King and Queenness. Ki Ki So So!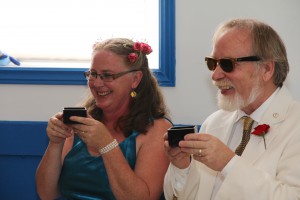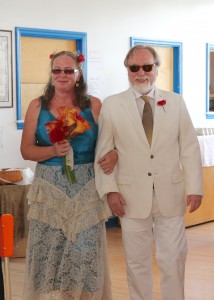 ……………………………………………………………………………………………………………………………………………………………………..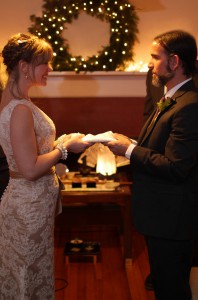 Pablo Coddou and Anne-Marie Keppel were married the weekend of December 12-14, 2014.
Pablo reports: Our small and intimate wedding was held in a mansion in southern Vermont during the darkest days and hours of the year, under the year's largest meteor shower. It was officiated by Bonnie and Bob Taylor, and witnessed by the couple's family and a few friends. They are still basking in the joy of the weekend and wish to dedicate all of the love that they experienced (and continue to experience) to every being on earth.
~~
Did we miss your announcement? Send it to us!
Post Tags:
Wedding Announcements