Friday
Community Articles
The Rabbi's Gifts
COLUMN: Aging in Enlightened Society
by Jackie Roberts
In 2002, I moved back to my native home of Denver to assist my elderly parents who were in their 80s.  Mostly a dutiful daughter, I had stayed in frequent touch by phone and visits, yet had not truly noticed the changes in their health and lifestyle.  How had they gotten so old and frail?   I was catapulted into the deep end of the pool. My father died within a few months after a stroke, and my mother began a six-year journey down dementia lane.
My parents rarely spoke of old age and death. They both embodied an optimism, fortitude and stoicism sown in childhood. Mom's family homesteaded in Montana, and dad's family immigrated to Wisconsin from Germany. Families were rearranged by wars and necessity and deaths. I barely knew my grandparents – perhaps this is one reason why I did not easily recognize the passage of time knocking on our family's door.
Through life's grace, I crossed paths with Rabbi Zalman Schachter-Shalomi through reading his seminal book. From Aging to Sage-ing: A Revolutionary Approach to Growing Older was first published in 1995 with co-author Ronald S. Miller. I immediately sought out a workshop to learn more about "conscious aging" and landed at a Sage-ing Circle® Facilitator training in South Bend, Illinois in 2004.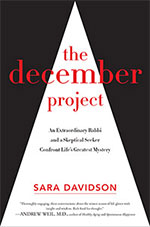 When Reb Zalman was approaching 60, he realized he had no role models for the coming years of his life. He went on a forty-day retreat to contemplate this situation. The result was the beginning of a conscious aging movement in America. The Spiritual Eldering Institute, founded in the 1980s, has evolved into today's Sage-ing International (http://sage-ing.org).  Their commitment is to transforming the current paradigm of age-ing to sage-ing through learning, service and community. Facilitators are trained to share the tools, techniques and philosophy of sage-ing, Reb Zalman's "profound new vision of growing older." Biennial conferences are open to anyone with an interest in the sage-ing philosophy, and they collaborate with a growing number of like-minded organizations.
If you participate in a Sage-ing® workshop, you will experience Reb Zalman's wisdom and compassion firsthand. The Sage-ing Workbook contains the key spiritual exercises he designed for becoming a conscious elder. I'll just mention one here – Our Lives as One Cycle of a Year.  This journaling exercise uses a Biblical framework of seven-year cycles that span January (0-7 years) to December (78–plus years). We are invited to look back over our lives, examine the details of past experiences and reconsider their meaning.
Reb Zalman walked his talk. He shared the spiritual contemplations of his "December years" through a series of conversations with Sara Davidson, which she recounts in The December Project: An Extraordinary Rabbi and a Skeptical Seeker Confront Life's Greatest Mystery. Sara writes: At eighty-five, Reb Zalman proposed that we have a series of talks about what it's like "when you're in the December of your years and you know you're coming to the end of your tour of duty. What is the spiritual work of this time, and how do you prepare for the mystery?"
Over two years, they met and conversed about facing mortality and appreciating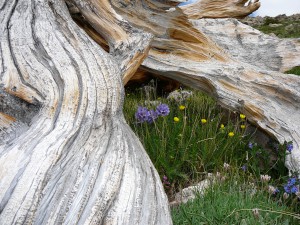 life. The book also includes sketches of his family's escape from the Nazis, formative years as an orthodox rabbi in the U.S., marriages, relationships with other faith leaders including Thomas Merton and the Dalai Lama, and the founding of the Jewish Renewal Movement. I felt inspired to reflect again on Chögyam Trungpa's story told in Born in Tibet, and Sakyong Mipham's pivotal conversations with his father in The Shambhala Principle.
Reb Zalman was a Professor Emeritus and for nine years held the World Wisdom Chair at Naropa University. The University of Colorado Library in Boulder now houses the Reb Zalman Legacy Project that archives a large body of his articles, books, photographs, audio and video recordings. Visit their website at http://www.rzlp.org.
Rabbi Zalman Schachter-Shalomi died peacefully in his Boulder home on July 3, 2014, just short of his 90th birthday. I think he would have appreciated this aspiration: May the gifts of his legacy outlive the bristlecone pine and upload to the matrix beyond time!
~ ~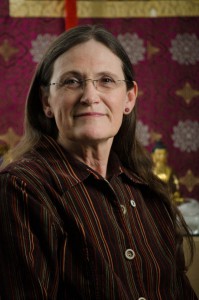 Jackie Roberts is a new member of the Shambhala Working Group on Aging. She is currently the Director of Service for the Shambhala Meditation Center of Denver. Last but not least, she has 64 years of life experience!
Post Tags:
aging
,
Aging in Enlightened Society